11 Places to Hike, Bike and Paddle This Fall


Explore autumn's best trails and adventures, handpicked by experts who call Michigan's public land their backyard.
1. Bare Bluff Trail, near the tip of the Keweenaw Peninsula (3-mile loop)
"Seeing a wide panorama of the rugged south shore of the Keweenaw Peninsula makes the challenging hike well worth it." — Charlie Eshbach, Keweenaw Adventure Company, Copper Harbor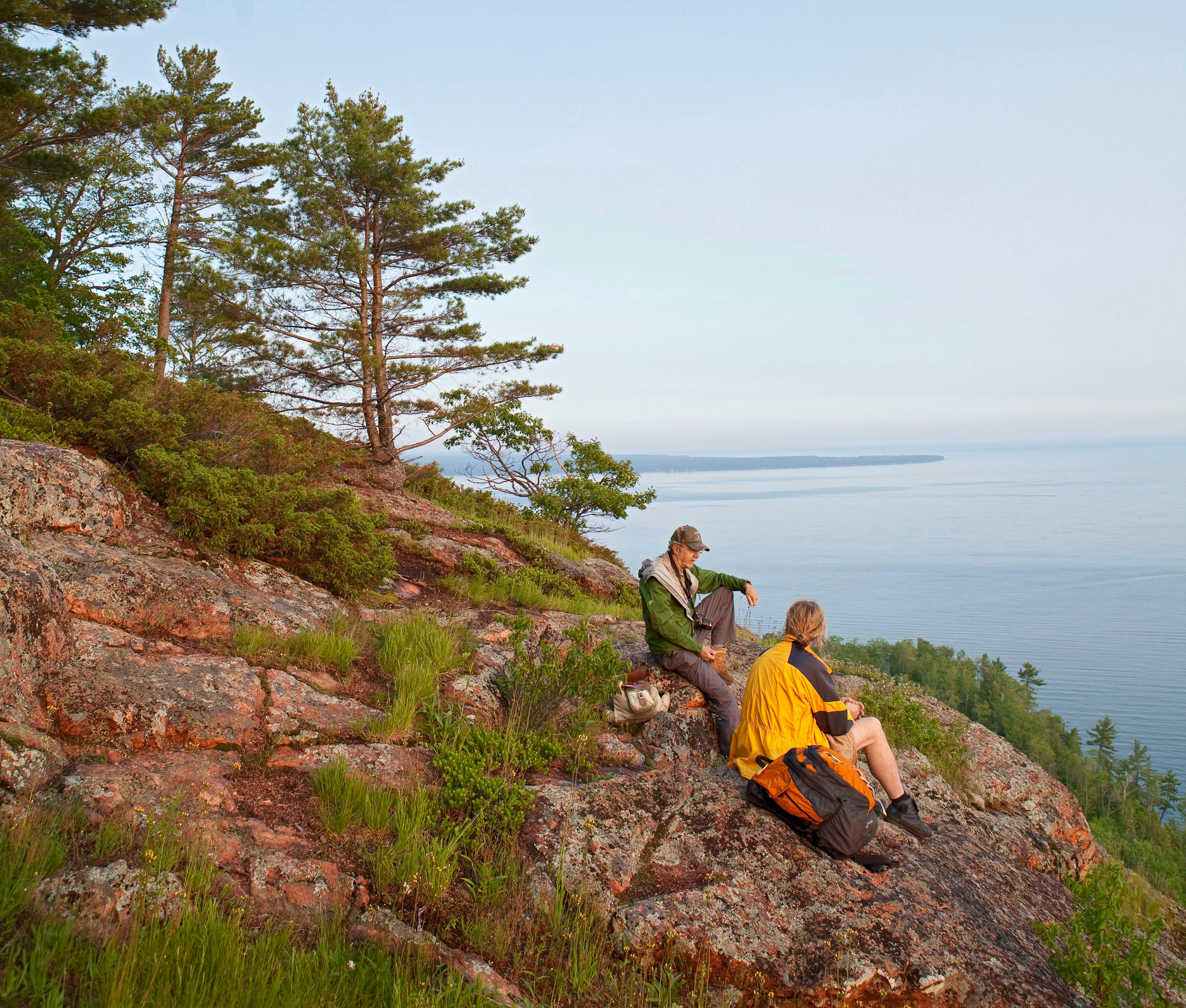 2. Greenstone Ridge Trail,
Isle Royale National Park (42 miles)
"I've hiked much of this remote island, which sits in Lake Superior, 56 miles from Copper Harbor. The trail that stands out is Greenstone Ridge, which runs the length of the island, providing a true wilderness hiking experience. The views from the elevated rocky spine are breathtaking." —
Loreen Niewenhuis, author,
A 1,000-Mile Great Lakes Island Adventure.
3. Detroit neighborhood rides
" The best and most interesting 'trail' is the one people invent as they ride through Detroit. Bike rides such as the Slow Roll—and so many other great rides—take people through this incredible city in ways that allow them to explore and interact with it." — Zakary Pashak, president, Detroit Bikes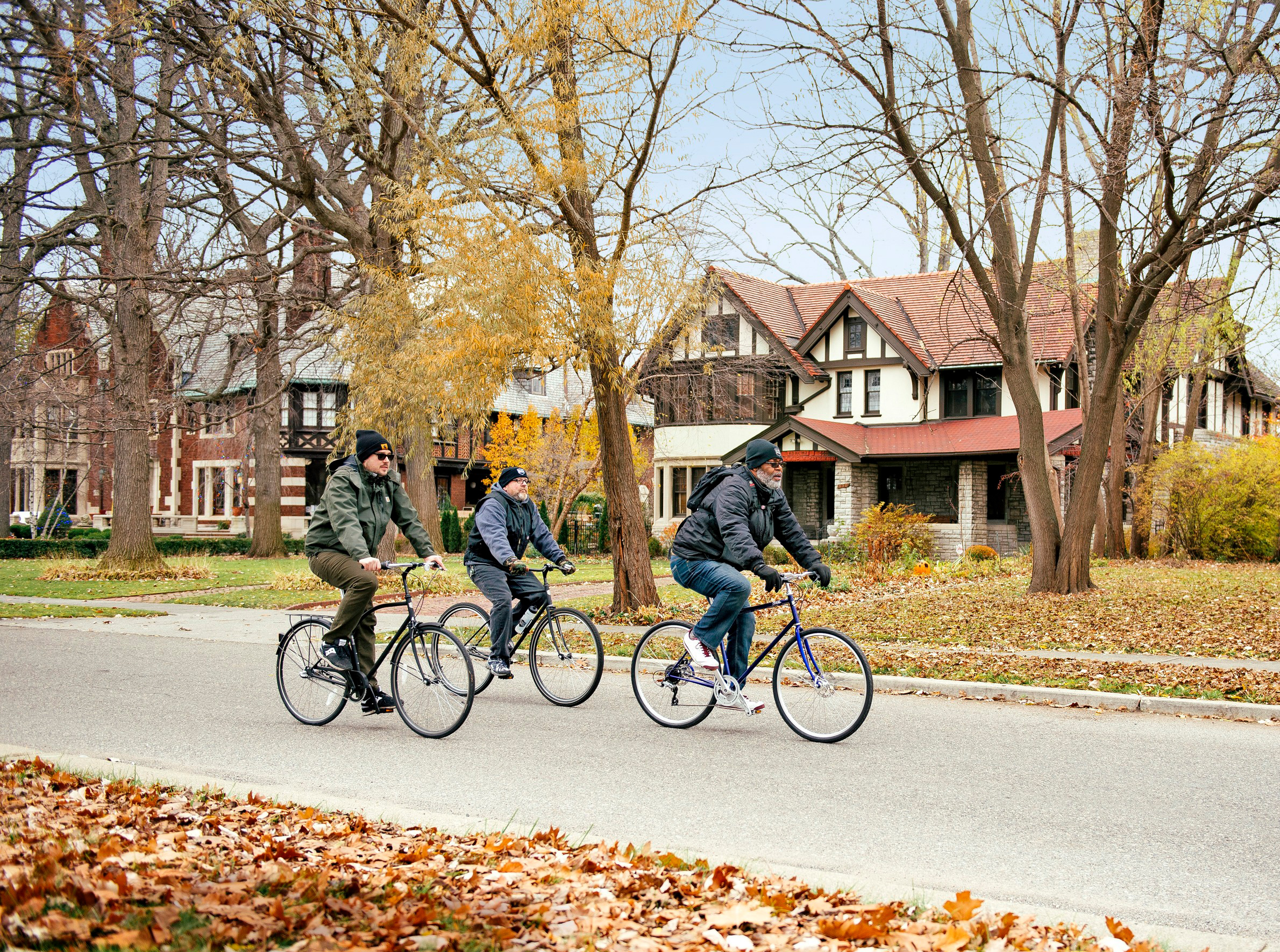 4. Wilderness Loop, Tahquamenon Falls State Park (7-mile loop)
"This trail is appropriately named, as it meanders through massive hemlocks and white pine, winding up alongside beaver dams and peatlands. The trail isn't hiked by many people, so there's a chance to experience true solitude. There is absolutely no human-made noise. No cars. No voices. Just nature. By fall, the path becomes exposed and easier to follow."
— Theresa Neal, park naturalist, Tahquamenon Falls State Park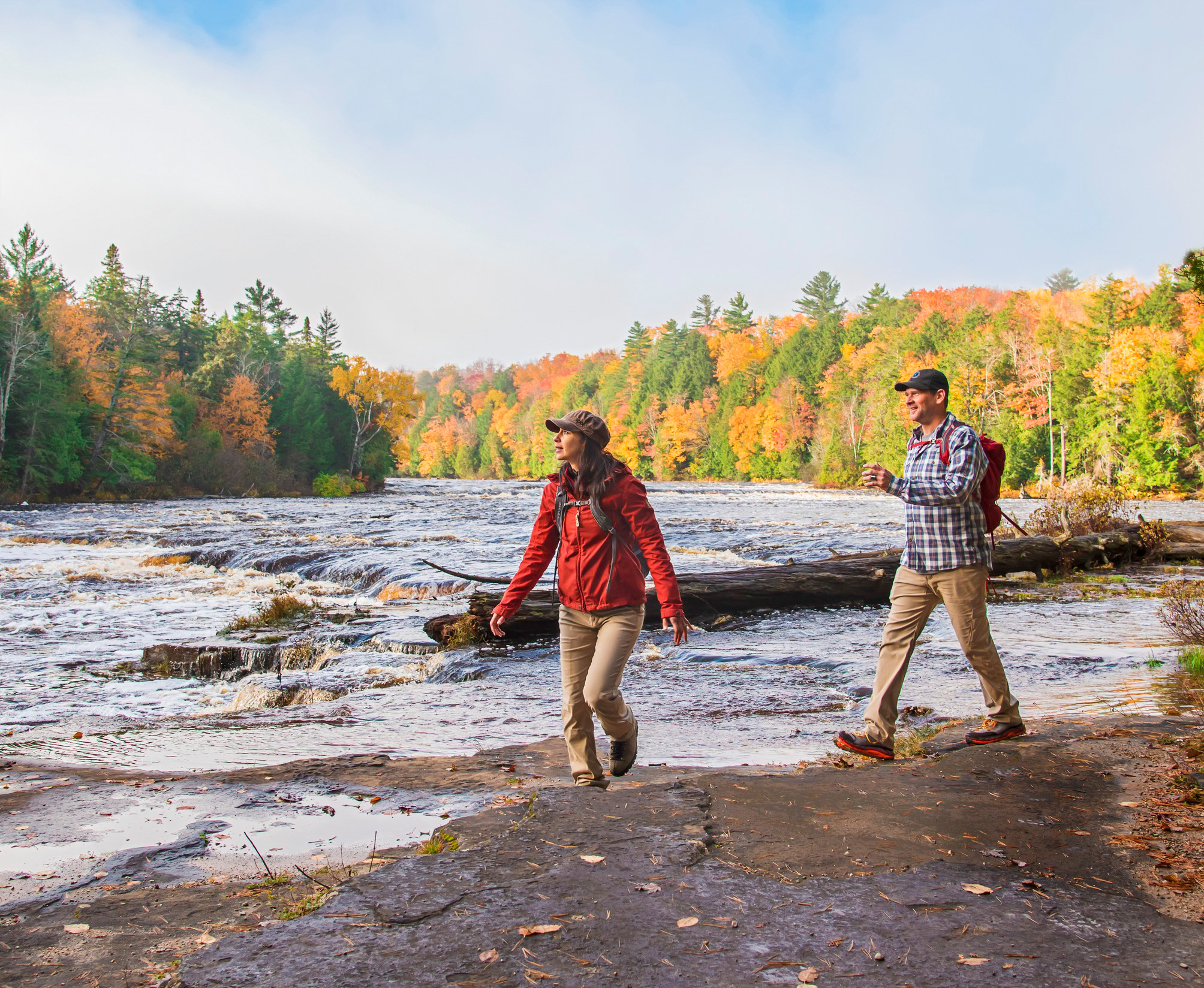 5. Sturgeon River
, near the community of Indian River (19 miles long)
"One reason I love this river is that it's the fastest and most challenging river in Michigan's Lower Peninsula. It's narrow and winding, sometimes with ripples and 'mini currents' creating excitement. It's also great for fall color excursions." —
Pati Anderson, owner, Big Bear Adventures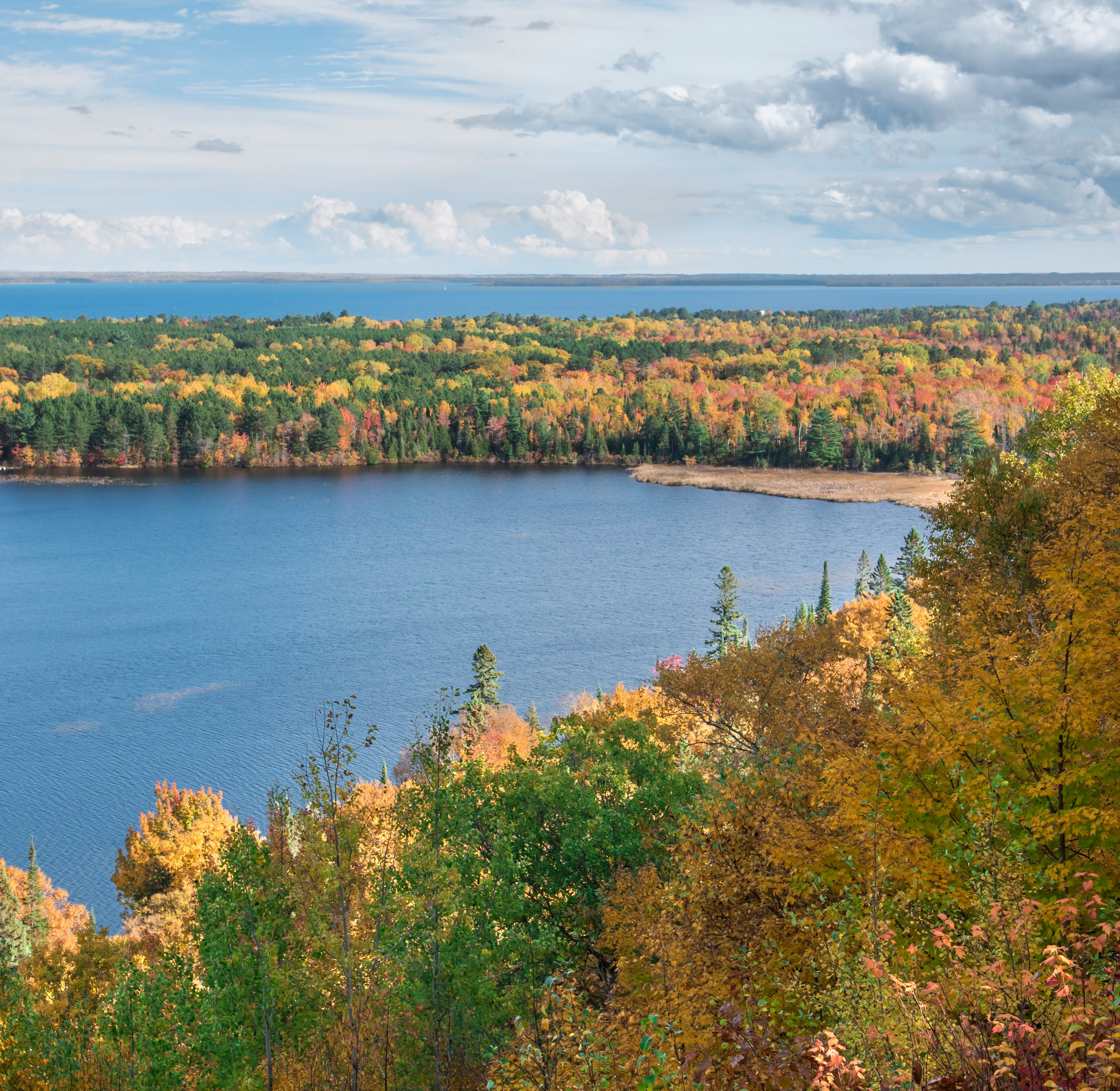 6. Middle Grand River Heritage Water Trail, Eaton Rapids to Lyons (26 miles)
"Rolling at an easy pace, the river is suitable for beginners and is interesting enough to keep the experienced paddler's attention. The Grand passes over the dam at Fitzgerald Park in Grand Ledge. Downstream from here is a good place to start. Wide and graceful, the river passes through woodlands that are indistinguishable from many of northern Michigan's premier rivers. Take out in Portland at the Verlen Kruger Memorial, which honors one of the most accomplished paddlers of all time."— Allen Deming, owner, Mackinaw Watercraft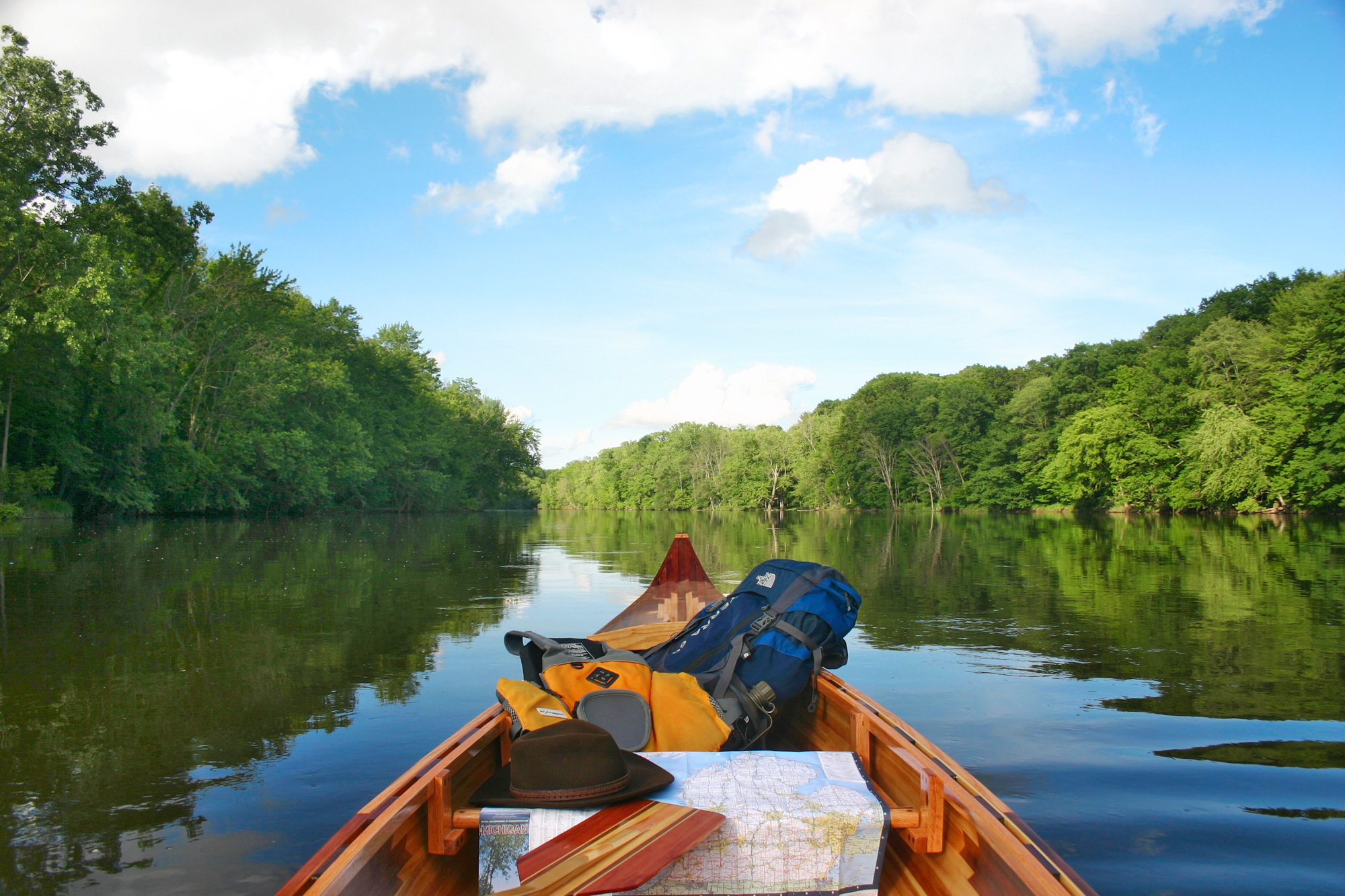 7. AuSable Trail, Hartwick Pines State Park (3 miles)
"From a northern Michigan forest standpoint, this trail has it all: lowland hardwoods, lowland conifers, 200-year-old pine forest, stands of old-growth hemlock and northern hardwoods."— Craig Kasmer, park interpreter, Hartwick Pines State Park

8. Chapel Trail/ Mosquito Falls, Pictured Rocks National Lakeshore (10-mile loop)
"The best of Pictured Rocks National Lakeshore in one hike—world-class views of cliffs, beaches, waterfalls and Lake Superior."— Aaron Peterson, outdoors photographer

9. Phyllis Haehnle Memorial Trail, Grass Lake (2 miles)
"There is a wonderful diversity of birds along this trail, particularly during migration, when hundreds or even thousands of Sandhill cranes roost at dusk."— Rachelle Roake, conservation science coordinator, Michigan Audubon

10. Fred Meijer Rail-Trail, Clinton County (41 miles)
"My best friend and I run along the Fred Meijer Rail-Trail in Clinton County every weekend. My family bikes to our neighboring towns to meet up with friends or grab an ice cream cone. The 41-mile trail crosses nine trestle bridges as it passes through woods and wetlands and rural stretches between the mid-Michigan towns of Ionia and Owosso." — Kristin Phillips, chief of marketing and outreach, Michigan DNR

11. Voyageur Island Trail, Sault Ste. Marie (1-mile loop)
"Formerly known as Island No. 2, Voyageur Island and its trail were named in 2016 when volunteers developed the trail, lookout area, and kayak launch. From the island, views include other islands, like Sugar, and the shipping channel. It's an ideal destination to watch freighters."— Wilda Hopper, owner, Bird's Eye Adventures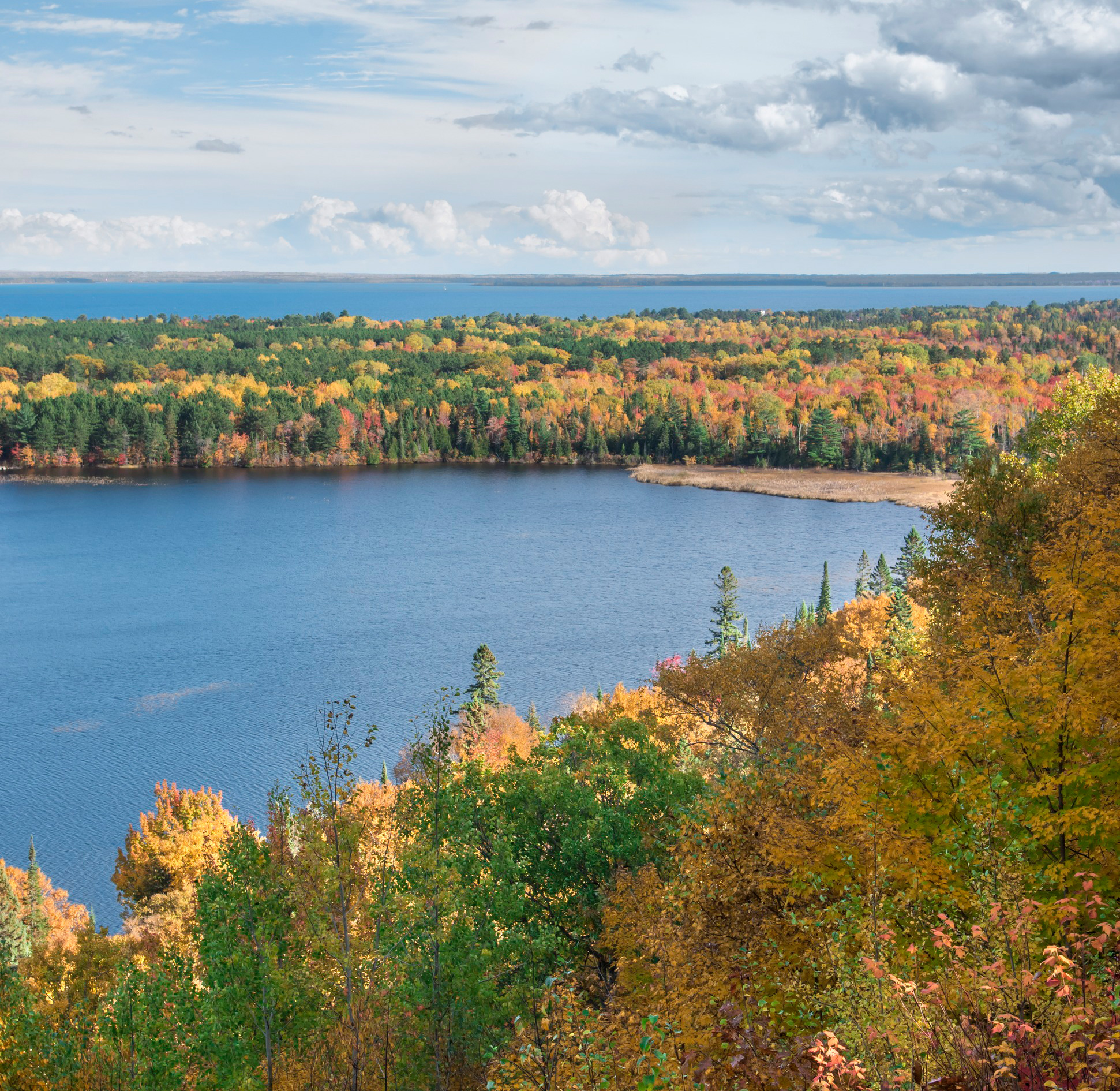 By Kirsten Borgstrom


---