Interactive Museums for Young Explorers
Everyone from tykes to teens—and parents, too—will love these interactive museum exhibits showcasing pirate ships, woolly mammoths and one curious monkey. Or, you can check out the puppet shows, dinosaur tours and animatronic saber-toothed tigers. Kids will spend hours exploring and learning at these top-flight educational museums.
Make a splash at H2
Oh!,
an area where kids pump, crank and pour water through 12 contraptions that teach the science behind fluid motion.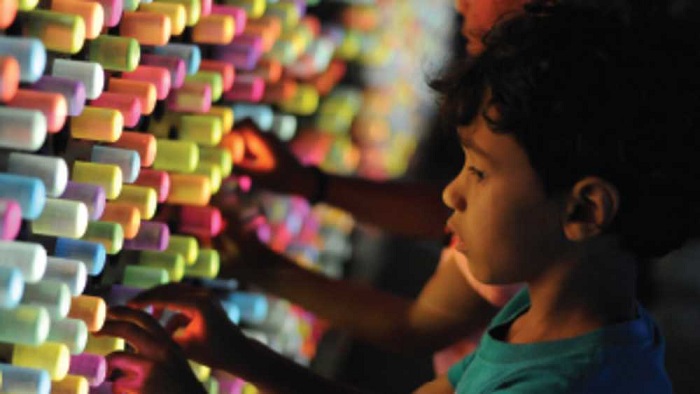 Creative minds make light paintings and upload them to the museum's website before using their hands as plasma conductors at the
Spectrum
zone.
Grand Rapids Public Museum is among the oldest history museums in the United States, with rotating hands-on exhibits!
Get an out-of-this-world view of clouds, storms and other weather patterns swirling across a 6-foot-diameter model of Earth at
Science On a Sphere.
It's one of just 100 in the world.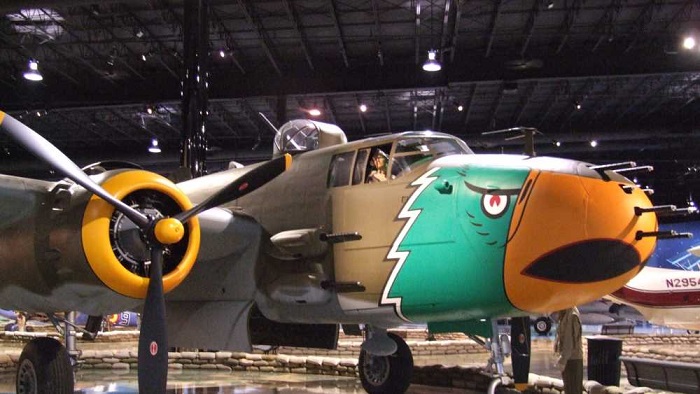 Features many amusement park-style rides, Full-Motion Flight Simulators, a newly upgraded RealD 3D/4D Missions Theater, Magic Planet and Paratrooper Jump, as well as historical exhibits and educational activities.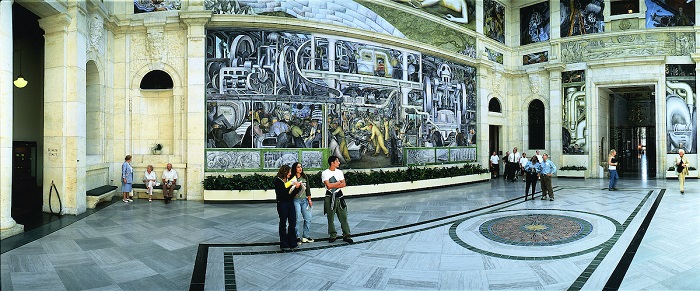 The museum has interactive signs throughout exhibits, with fun facts, and activities like Drawing in the Galleries, where folks can grab a pencil and paper and make their own sketches of the art.
Pilot a plane, dig for ore and climb up a model stomach before sliding down the giant intestine.
Has various interactive exhibits from Forces and Motion to Weather and the science of Ice Cream Making.
The museum, after a large investment and updating, is home to a mix of interactive, hands-on engaging activities for all ages.
Not only does the museum have rotating exhibits and shows, but it is home to numerous interactive learning opportunities from the STEM Playground to the SPARK!LAB.
This spot is perfect for busy kids! With Farmer's Market, Veterinarian Clinic, Space and more, there are exhibits for every kind of young explorer.
---