Michigan Wines are Turning Heads
Celebrate with exotic foods, festive receptions, private tours-- and Michigan's unmistakably exquisite wines. Yes, May is "Michigan Wine Month" and local vintners will host a number of memorable experiences to help you enjoy the fruit of the vine at scenic spots in both the Lower and Upper Peninsulas. With numerous awards and accolades received in the last of couple years, Michigan wines are turning heads all over the world.
The state continues to make a mark in the wine industry and is currently home to 127 wineries and 150 tasting rooms located across the state. From the Lake Michigan shore to the Sunrise Coast, from the Upper Peninsula to the state line, you can enjoy a wide variety of award-winning wines. For an industry that supported less than 20 wineries just 30 years ago, growth is rapidly changing the landscape of the state.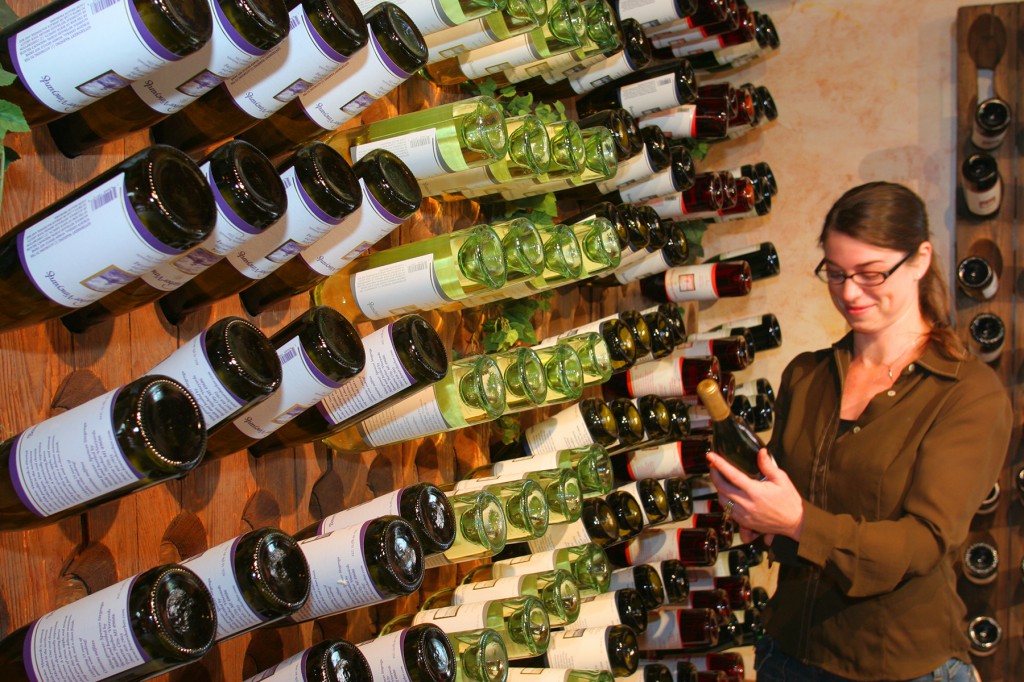 SAMPLING IN THE CITY
In addition to the wineries found along our picturesque rolling hills and plush vineyards, Michigan wineries are finding a home among the state's cityscapes.
Tecumseh
is home to J.Trees Cellars and Pentamere Winery
. St. Joseph
boasts tasting rooms for White Pine Winery as well as Lazy Ballerina. Left Foot Charley, resident of the reinvented Village Commons, shares a boundary with
Traverse City's
newest winery, Rove Estate. Michigan By The Bottle opened its most recent shared tasting room for metro Detroiters in
Auburn Hills
, where patrons can experience sampling from 12 different wineries from around the state. Wine enthusiasts can also look for a Brengman Brothers tasting room opening soon in downtown
Grand Rapids
.
HOMEGROWN IMPROVEMENTS
Not only are our wineries spreading into the urban landscape, many have been busy bolstering up their processing facilities to increase the volume of high-quality wines produced in the state. Fenn Valley, Mackinaw Trail Winery and Gravity Winery in Southwest Michigan are three notable examples worth planning a tour of their grounds and production areas to get a first-hand glimpse of their growth.
THE WORLD IS WATCHING
Although Michigan has long been known for producing marvelous Riesling and other cool climate whites, it is recently that the industry is getting recognition for its reds. In fact, when Oregon hosted the International Pinot Noir Celebration, Southwest Michigan's own Wyncroft was one of only 20 wineries from around the world invited to participate. Michigan wineries have received a lot of attention from big media players lately, with
Wine Enthusiast
declaring Michigan as a wine region on the rise and
Food & Wine giving a nod to 19 Michigan wineries
to visit. With awards and accolades received in the last couple years, Michigan wines are turning heads all over the world. Be sure to check out the impressive list of
Michigan's award winning wines
.
HIT THE WINE TRAILS
Grab that special person in your life and travel country roads, explore vineyards covering beautiful hills and valleys, take advantage of off-season rates and overnight packages at many hotels and B&B's near the states five thriving wine trails. Tasting rooms are less busy in the spring, which means there's more time to provide visitors with that extra VIP attention.
Plan your Michigan winery tour
with maps and details that will take you to every corner of the state.
In a salute to Wine Month, Michigan wineries and restaurants are hosting wine education seminars, cooking classes, wine introductions and a series of exciting events throughout the month of May. Check the
Michigan Wines calendar of events
for details.For all the latest information on Michigan's world-class wines and wineries, visit
Michigan Wines
.