Peak Color for September 13, 2019
Meteorologists across the state are reporting an earlier color season as reports of slight to moderate color starting to show across wide areas. Cooler temperatures over the next week are expected to keep the fall color show developing. For most of Michigan, peak color is still a few weeks away, but check out what each region has to offer in the coming weeks. For great seasonal photo options, check out these
color-draped routes
from west Michigan to the Saginaw Bay region and the Upper Peninsula.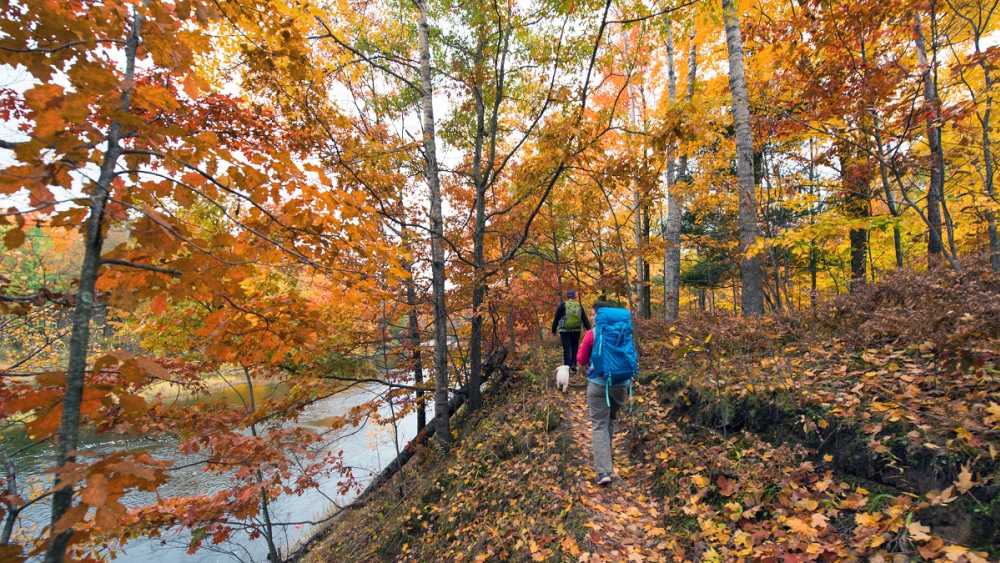 ---
Upper Peninsula
While peak color is still several weeks away for most of Michigan's Upper Peninsula, the beautiful drive along the Keweenaw Peninsula, Tahquamenon Scenic Byway, Brockway Mountain Drive, Whitefish Bay National Forest Scenic Byway and Porcupine Mountains State Park promises a stunning fall color display.
Marquette
has a few trees donning early colors, and while you wait for peak conditions, this is the perfect time of year to explore the area's 150 miles of singletrack, 83 miles of shoreline, 77 waterfalls, unique food and great brews.
St. Ignace area
has early color along US-2 toward Brevort and Naubinway to the north along I-75.
The Western Upper Peninsula
and
Mackinac Island
are still very green with just the slightest tinge of color here and there. Although a slow start, peak conditions are estimated to overtake the Upper Peninsula in one to two weeks.
Northwest Lower Peninsula
Peak color in the lower peninsula is still a couple of weeks away, as color will progress down from the Upper Peninsula.
Travelers to
Traverse City
will find the M-22 shoreline along the Leelanau Peninsula one of the most popular color routes for the area viewing. Northwest Michigan's Old Mission Peninsula provides a stunning drive this time of year. Nearly 20 miles long, the picturesque drive showcases a beautiful patchwork of orchards, vineyards, forests and villages. Visitors can experience wineries and roadside fruit stands.
As the
Petoskey-Harbor Springs area
transitions from summer to fall, travelers can discover golf, local trails and unique dining and shopping.
Spot color can be seen driving north on Old 27 to Harrison in
Clare County,
and
Roscommon County
is reporting a tinge of red among area maples, which should provide a nice background scenery for the
Michigan Firemen's Memorial weekend
(September 19-21).
Manistee County, Ludington, Charlevoix, Benzie County
and other
Northwest Michigan
destinations are all showing bits of color; however, peak conditions are three to four weeks away
Northeast Lower Peninsula
Color seekers heading to the
Alpena
area will find early color scattered about local maples. Picturesque lighthouses, dark sky parks, trails and wild-life viewing make this an ideal destination for a brisk fall afternoon.
As you drive along the shoreline of
Tawas Bay
, you'll find a hint of color on the edges of some of the maple leaves. Area wildflowers are bright with autumn foliage and the golfers are enjoying the last few weeks on the fading greens. Scenic M-55 is starting to see slight shades of red and yellow on the oaks. Occasionally you can catch a glimpse of a sugar maple that is about the reach the peak of blazing glory.
Fall excursion seekers taking a leisure drive through the
Gaylord area
can welcome the season at the
Blocktoberfest
on September 21. Gaylord is a diverse outdoor destination and fall is the perfect time for many outdoor recreation activities this time of year.
While there are wisps of early fall color running through area trees,
Houghton Lake
,
Oscoda
-- and the rest of
Northeast Michigan
-- anticipate peak conditions to arrive more than three to four weeks from now.
Central and Southern Lower Peninsula
Holland and nearby communities
are still weeks away from peak color. Visitors to the area this coming weekend can enjoy stunning views of Lakes Michigan and Macatawa from the top of the Mt. Pisgah dune.
Oceana County,
Silver Lake Sand Dunes area and Mount Pleasant
anticipate prime viewing conditions in three to four weeks.
Great Lakes Bay Region, Battle Creek, Kalamazoo, Saugatuck- Douglas, South Haven
--as well as most of
Michigan's Central Lower Peninsula
--are reporting mostly summer-like foliage. If you're traveling in the area this weekend, you'll find color among the fresh produce, jams, jellies and selection of supplies and Native art crafted by local artisans at the
Native Farmers Market
in
Midland.
As color progresses, a walk through Dow Gardens or Chippewa Nature Center will provide excellent viewing conditions. This region offers viewers
15 uncommon fall color tour ideas
that you'll want to explore. There's plenty of fun to be had at local breweries, wineries, farm markets and u-pick farms even before the magnificent burst of color overtakes the region.
Southern Michigan
is reporting peak conditions to be more than four weeks away. However, now is the perfect time to
unwind at a local winery
, where you'll find classic tastes, new innovations, bold fruit wines, and much more. Many of these wineries offer tours, events and tastings. Stay tuned! Fall color should peak from mid-October to November 1 along the Lake Michigan shore in Michigan's Great
Southwest
.
---
Deals & Packages near this Week's Peak Color
Need a last-minute weekend getaway? Looking for a cheap cottage vacation package? You're sure to find the perfect Michigan vacation package to save money for the day or to help extend your stay with Pure Michigan. Let us help you with some suggestions for fall getaway packages that you can take advantage of this week.
Celebrate Fall Beer Season
Various Locations
Grand Rapids
Bay Pointe Fall Deals
Bay Pointe Inn
Shelbyville
Save on Your September Stay in the Soo!
Various Locations
Sault Ste. Marie
Stay and Play 2 Rounds of Golf at The Rock
Drummond Island Resort
Drummond Island
Petoskey Area Fall Flex Package
Various Locations
Petoskey
Your Autumn Adventure on Mackinac Island
Mission Point
Mackinac Island
Fall Color Explosion in the Western UP
Various Locations
Gogebic County
Save When You Stay in Livingston County
Various Locations
Brighton-Howell Area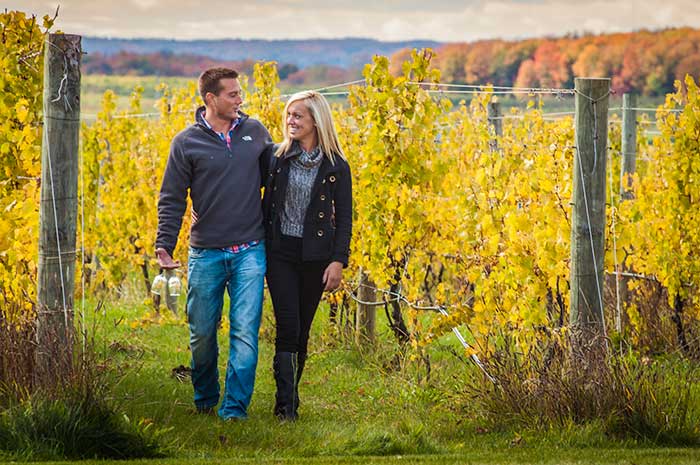 Celebrate Autumn with Savings in Traverse City
Various Locations
Traverse City
Celebrate Fall Beer Season
Various Locations
Grand Rapids
Military Discount
Inn at Stonecliffe
Mackinac Island
Stay 2 Nights & Save 15%
Harbour View Inn
Mackinac Island
Stay & Play Package
Drummond Island Resort and Conference Center
Drummond Island
End Of Summer Special
Inn at Stonecliffe
Mackinac Island
Color Season
Keweenaw Hodge Podge Lodge
Eagle Harbor
Romance Package
Cherry Tree Inn & Suites
Traverse City
Check out this month's
Featured Deals & Packages
. Visit michigan.org for a complete list of
great statewide vacation package deals
.

---
Events near this Week's Peak Color
If you're looking for fun things to do this fall, it's time you make plans to visit one of our many fairs, festivals, cultural or sporting events. These events celebrate, the fun-loving spirit you'll find here. See a small sampling of what's happening right now.
Harvest Festival
September 13-15, 2019
Champion

Spooktacular Halloween and Harvest Festival
September 20-21, 2019
Cedar River

Balloons Over Bay Harbor
September 20-22, 2019
Bay Harbor

Annual Paul Bunyan Days
September 20-22, 2019
Oscoda

Harvest Festival
September 21, 2019
Brimley
Brimley State Park

30th Annual Parade of Nations
September 21, 2019
Houghton

Hops and Props
September 21, 2019
Manistee

25th Annual Taste of Harbor Springs
September 21, 2019
Harbor Springs

Blocktoberfest
September 21, 2019
Gaylord

Sunrise Suds Tap Takeover 2019
September 21, 2019
Alpena

Be sure to
v
isit michigan.org for a complete
list of great statewide events
.

---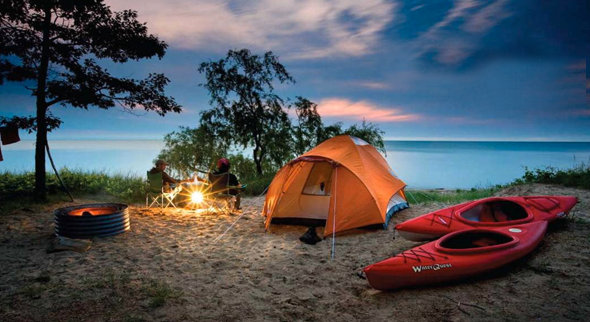 Connect with Us
Pure Michigan is encouraging travelers to experience fall through a whole new filter, and sharing those experiences with the hashtag #FallFilter on
Twitter
and
Instagram
, in addition to the popular #PureMichigan hashtag. Fans can also tag Pure Michigan on
Facebook
when they share their favorite fall road trip.
A picture is worth a thousand travel inspirations. We invite you to connect with Pure Michigan on your favorite social network for the latest travel ideas, insider tips, vacation deals and more. For more information, visit
michigan.org/social
.
---