Peak Color for September 14, 2018
There's nothing like Michigan in autumn—fiery reds, oranges and gold—the colors will absolutely amaze you! Find inspiration for your visit on the open road from
scenic routes
and rugged
trails
.
Paddle
your way through Michigan's waterways to view stunning fall foliage. Sample seasonal beers and wines at local breweries and tasting rooms. Share your fall shots on our Instagram platform with
#fallfilter
. In Michigan, there are so many ways to celebrate the sights, sounds and tastes of this magnificent season.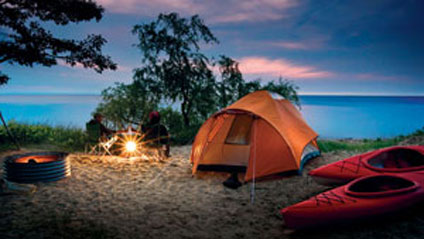 As warm days turn into cool nights, Michigan's landscape prepares to show its autumn colors. The first tinges of what many call the state's most beautiful season will soon come to a forest near you.
While color is still several weeks away for most of Michigan's Upper Peninsula, the beautiful drive along the Keweenaw Peninsula, Tahquamenon Scenic Byway, Brockway Mountain Drive, Whitefish Bay National Forest Scenic Byway and Porcupine Mountains State Park promises a stunning fall color display.
Although, weeks away from peak conditions travelers to Traverse City will find M-22 shoreline of the Leelanau Peninsula, through wonderful lakeshore villages, steep hills and sweeping coastal views one of the most popular color routes for the area for the entire viewing season.
The colors in Manistee County are just starting the grand color transformation; however, peak conditions are three to four weeks away. If you're in the area this coming weekend, you'll want to be sure to check out the
Hops & Props
craft beer festival on September 15.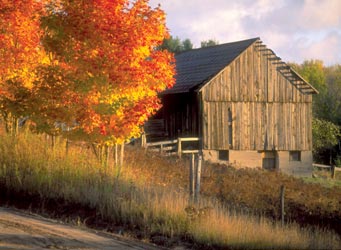 The Ludington and the Mason County area are three to four week from peak conditions. Ludington State Park offers dazzling color at season's prime. Here, visitors will find more than 18 miles of trails, a canoe trail, Hamlin Lake, Big Sable River and more than 5,300 acres of unspoiled natural forest.
Cadillac-- a city on the lakes, connected by trails, united by rivers and surrounded by forests--is just starting to turn in spots across the region, with some crimson maples reaching from the tips of local trees. The upcoming
Cadillac Craft Beer Festival
, held along the shoreline of Lake Cadillac, will provide a fun-filled fall celebration with great beer & cider, the annual homebrew competition, yard games and popular tailgate festivities.
If you happen to be in Michigan's Northeast region, visitors to the Gaylord area can help kickoff to the fall season at
Blocktoberfest
family event on September 22. While there are wisps of early fall color running through area trees, Gaylord, Alpena, Houghton Lake, Oscoda-- and all of Northeast Michigan-- anticipate peak conditions to arrive more than three to four week from now.
For the Great Lakes Bay Region, peak color is at least four weeks away. As color progresses, a walk through Dow Gardens or Chippewa Nature Center will provide excellent viewing conditions. This region offers epic
ways to witness some of Michigan's most breathtaking fall scenery
via the country's longest canopy walk. These color-viewing options will find you ziplining through a kaleidoscope of fall color, sailing amidst autumn's beauty on a tall ship, or taking the scenic route on a pedal trolley with pints in hand.
Southwest Michigan is reporting peak conditions to be more than four weeks away; however, there's no need to stay away as the fall fruit crop is abundant and the season's peach and apple harvests are at their apex right now. Check out these insider tips on
where to find the perfect pumpkin
.
While the mornings may have that cool, crisp feel that we have come to love during football season, the trees in the Ann Arbor and the entire Southeast region are still four or more weeks from peak conditions. Here's a sampling of some of the
Best Fall Michigan Color Tour Spots near Metro Detroit and Ann Arbor
.
Michigan State Parks, Campgrounds & Trails
In Michigan, you'll never far from an opportunity to experience the great outdoors up close. And, with more than 100
Michigan's State Parks and recreation areas
across the state, you're sure to find one that matches your interest. Trails for hiking and biking, picturesque scenery, harvest festivals, scenic walkways and riding stables, these parks offer great opportunities to see fall color. Be sure to purchase a recreation Passport ($9 daily or $32 annually) at the park office or contact booth for access to all of Michigan's state parks, state forests, campgrounds and pathways.
---
Farms and Cider Mills
From hay rides and corn mazes and from U-picks to petting zoos, a visit to a Michigan farm or orchard is the perfect ways to create family memories while connecting with local heritage and food traditions. For a kid-friendly weekend, check out pumpkin patches, apple-picking, cider mills, mouth-watering bakery good, jams, jellies and confections at a Michigan farm or
cider mill location
near your fall color excursion. During fall, many have music, family festivals, bonfires and train rides. Now is also the perfect time to crunch into a crisp
Michigan apple
and experience the flavor of fall.
---
Deals & Packages near this Week's Peak Color
Need a last-minute weekend getaway? Looking for a cheap cottage vacation package? You're sure to find the perfect Michigan vacation package to save money for the day or to help extend your stay with Pure Michigan. Let us help you with some suggestions for fall getaway packages that you can take advantage of this week.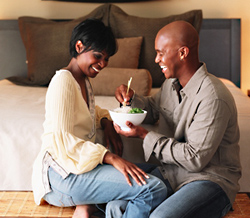 Military Discount
Inn at Stonecliffe
Mackinac Island
Now thru September 29, 2018
Stay & Play Package
Drummond Island Resort and Conference Center
Drummond Island
Now thru October 13, 2018
Grand Hotel History Weekend
Grand Hotel
Mackinac Island
Now thru September 23, 2018
Northern Michigan Fall Color Getaway
Lake 'N Pines Lodge
Interlochen
Now thru November 15, 2018
Visit michigan.org for a complete list of
great statewide vacation package deals
.
---
Events near this Week's Peak Color
If you're looking for fun things to do this fall, it's time you make plans to visit one of our many fairs, festivals, cultural or sporting events. These events celebrate, the fun-loving spirit you'll find here. See a small sampling of what's happening right now.
Michigan Renaissance Festival
Now thru September 30, 2018
Holly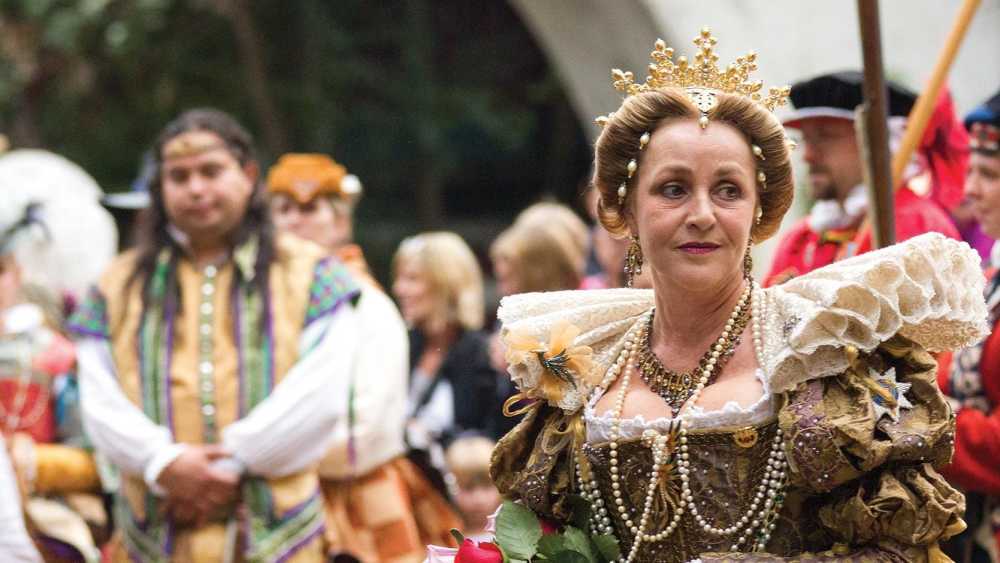 Black Star Farms Estate & Wine Tasting Tour
Now thru October 29, 2018
Suttons Bay
Barn Dance with Pat Reeser
September 14 & October 5, 2018
Boyne City
Frankenmuth Oktoberfest
September 20- 23, 2018
Frankenmuth
Annual Paul Bunyan Days
September 21, 2018
Oscoda
Spooktacular Halloween & Harvest Celebration
September 21-22, 2018
Cedar River
Harvest Festival
September 21-22 & 28-29, 2018
Brimley
Van Riper State Park Harvest Festival
September 21-23, 2018
Champion
Bessemer Pumpkinfest
September 24-25, 2018
Bessemer
---
Connect with Us
Share Your Fall Shots on Instagram with
#fallfilter
. From scenic fall color drives and breathtaking hiking trails to manicured Michigan wineries and apple orchards, there are plenty of fall photo ops for you in Michigan. Share your favorites by using #fallfilter.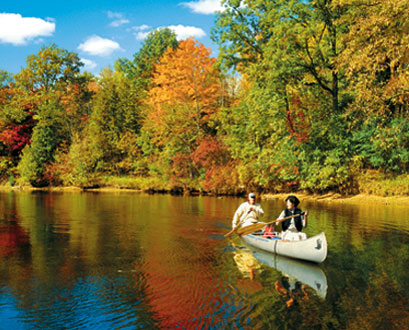 You can also share your fall color experiences more than 1, 000,000 fans on the
Pure Michigan Fan Page
. We invite you to connect with Pure Michigan on your favorite social network for the latest travel ideas, insider tips, vacation deals and more. For more information, visit
michigan.org/social
.