Peak Color for September 15, 2017
Ready or not fall is just around the corner! This year, it looks like we may see the fall colors earlier than normal. According to WNEM (Saginaw, MI) meteorologist, 2016 was a very warm and dry year and that postponed the changing of the leaves. This year we are not only cooler; but, we also saw a lot of rain in early summer.
Therefore, the main factor that points to an early peak of fall colors is our cooler temps. In the month of August, many Lower Peninsula communities saw several nights where temperatures fell into the 40s or even lower. Cold night-time temperatures are also a big factor when it comes to leaves changing colors. While it is still early, it looks like peak color will begin about a week to a few days before the average annual projections.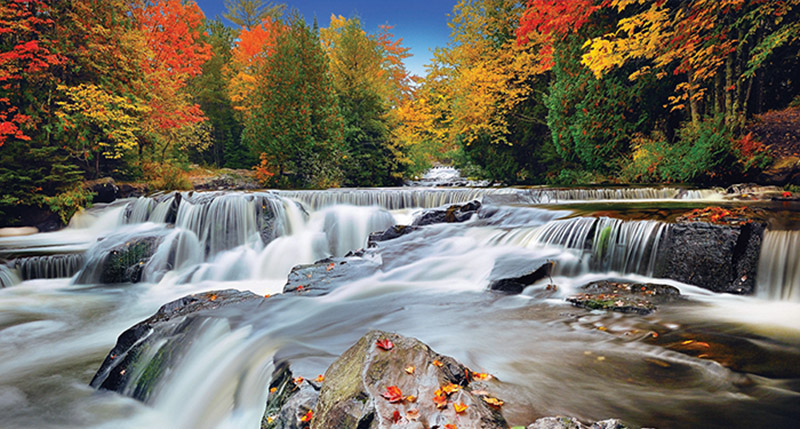 Weekly fall color report...
St. Ignace is reporting mostly summer foliage, with slight color among local maple and oaks. This weekend, visitors in the area should check out the
North Country Trail
and
Straits State Park
located off US-2 and
Hiawatha National Forest
to the west of St. Ignace. In the coming weeks, a driving tour through the Eastern Upper Peninsula will provide you with a memorable experience. Don't forget to bring your camera. The stunning fall colors make the perfect backdrop for photographing the beautiful lakes, waterfalls and lighthouses.
Along
Marquette County
roads and into the elevations, viewers will see red patches where maples have begun to change. Early color transformation is starting to appear along US-41 throughout the county, as well as along the route to Big Bay. While touring the area, stop in at the
Lumberjack Tavern
or
Thunder Bay Inn
in Big Bay for your favorite fall beverage and a custom burger.
Although weeks away from peak, Maples are turning beautiful red and orange hues throughout the
Western UP
. For an absolutely breathtaking view, be sure to visit Ironwood's
Copper Peak
when in the area.
Mackinac Island
and the entire Upper Peninsula region should reach peak conditions towards the end of September and beginning of October.
The
Charlevoix
area is reporting some bronze leaves among local maples and oaks as the landscape anxiously awaits the grand explosion of color. The beauty of fall foliage along the breathtaking shores of Lake Michigan and Lake Charlevoix are not to be missed during fall color season.
Head south to
Manistee
where you'll catch a glimpse of red and orange through the green foliage. Even though peak is weeks away, visitors to the area will find plenty of color among area activities and attractions. Check out
Hops & Props on the River
,
September 16. Visit the
Farmer's Market
every Saturday throughout the season and tour the
SS City of Milwaukee
and
U.S. Coast Guard Cutter Acacia
for tours on the weekends. Peak is estimated to be longer than four weeks for Michigan's entire Northwest region.
For
Oceana Country
and the area near the
Silver Lake Sand Dunes
, County Road, B-15 is one of the best fall routes to see area color when leaves begin to turn. This beautiful scenic road follows Lake Michigan through Oceana and Mason Counties for stunning views.
Travel along I-96 W and US-31 N, state highways and county roads of
Muskegon County
, viewers will see very early color among area's majestic maples. Peak is longer than four weeks.

The
Gaylord
area is reporting less than 10% color change among area maples, with peak conditions expected to be more than four weeks away. Color seekers are encouraged to visit
Gaylord Area Fall Color Tours
webcam to plan your own color adventure.
Traveling the Dixie Highway and I-75 between
Frankenmuth
and
Saginaw
, viewers will see mainly maples beginning to turn red, yellow and pale cream. Fall colors along I-75 between Bridgeport and M-46 can be outstanding when peak season hits.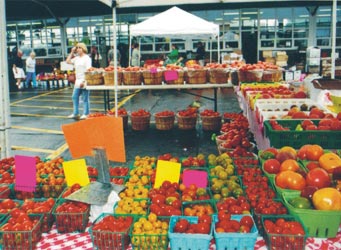 Kalamazoo
is at least two weeks away from peak; however, the area is showcasing colorful wisps of foliage throughout the area right now.
St. Joseph, Berrien, Van Buren counties and surrounding areas of Southwestern Michigan
are reporting lush green foliage. Now is the a perfect time of year to journey your way along Southwestern Michigan's
Makers Trails
to sample some of the best wines, brews and spirits of the region.
Lansing, Jackson, Adrian
, and
Hillsdale
are reporting mostly summer foliage. However, area maples are beginning to turn. Local orchards, wineries, city parks and farm markets offer a variety of colorful fall activities over the next few weeks. Peak for these areas is estimated to be around three to four weeks away.
Wayne, Macomb, Oakland
and
Washtenaw
counties reporting less than 10 percent change at this time.
---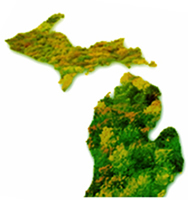 Weekends Ablaze
Along country roads, across rolling vineyards, lining rushing rivers and streams, and reflected in lakes--the reds, oranges and yellows of maple, birch, aspen and oak trees provide postcard-type backdrops for breathtaking images from mid-September through the end of October.
There's nothing like Michigan in autumn—fiery reds, oranges and gold—the colors will absolutely amaze you! Find inspiration for your visit on Michigan's
scenic routes
and rugged
trails
. Journey over hundreds of miles of trails and pathways for
hiking
and
biking
at one of our many state parks.
Paddle
your way through Michigan's waterways to view stunning fall foliage. Get the pick of the season and the freshest cider at local
farms and orchards
. In Michigan, there are so many ways to celebrate the sights, sounds and tastes of this magnificent season.
Use the fall peak-season map and the current fall-color report to guide you toward the best time to take a Pure Michigan fall getaway. Look through the
Michigan Fall Color Tours
on michigan.org to help plan a route whether your interests lie in urban fun or in nature, away from the hustle and bustle.
---
Deals & Packages near this Week's Peak Color
Need a last-minute weekend getaway? Looking for a cheap cottage vacation package? You're sure to find the perfect Michigan vacation package to save money for the day or to help extend your stay with Pure Michigan. Let us help you with some suggestions for fall getaway packages that you can take advantage of this week.
Mission Point Resort
Mackinac Island
Now thru September 30
Mission Point Resort
Mackinac Island
Now thru October 14
Visit michigan.org for a complete list of great statewide vacation package deals.
---
Events near this Week's Peak Color
Richard Crane Memorial Truck Show
September 15-17
Saint Ignace
Little Bear East Arena
Harvest Festival
September 15-17
Baraga
Baraga State Park
Harvest Dinner and Games
September 16
Marenisco
Lake Gogebic State Park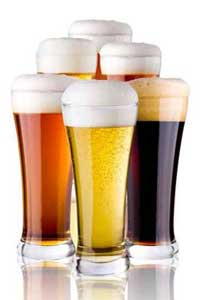 Hops & Props on the River
September 16
Manistee
Downtown Manistee
Pride Fest
September 16
Marquette
Tourist Park Campground
Visit michigan.org for a complete
list of great statewide events
.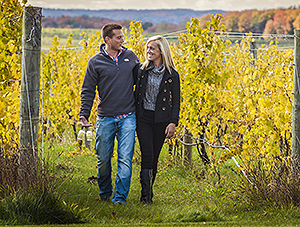 Connect with Us on Social Media
Share your Michigan fall shots with
#PureMichiganScenicRoute
and let everyone know the best places to experience the season.Follow
@PureMichigan
on Twitter for the latest fall color news. Share your fall color experiences more than 1,000,000 fans on the
Pure Michigan Fan Page
. A picture is worth a thousand travel inspirations. We invite you to connect with Pure Michigan on your favorite social network for the latest travel ideas, insider tips, vacation deals and more. For more information, visit
michigan.org/social
.