Peak Color for September 22, 2017
The Pure Michigan fall color show has begun. From fiery reds to blazing oranges and from brilliant yellows to the season's purple, pink, magenta, blue and brown hues--color is working its way across our state quickly.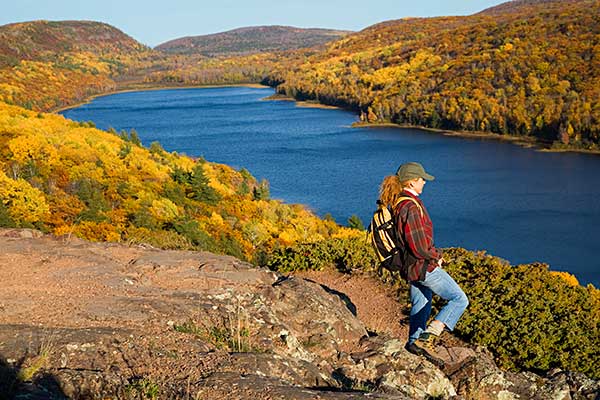 UPPER PENINSULA
For
Marquette Country,
color is reported to be between 26-50 percent. This coming weekend, a drive to
Gwinn's Up North Lodge
,
Jackson Pit
in Negaunee
, Jasper Ridge Brewery
in Ishpeming and
Thunder Bay Inn
in Big Bay is sure to provide some stunning scenery. While in the area, be sure to save enough time for lunch or dinner at one of Marquette's many downtown eateries.
For the
Western UP
, color is transforming throughout the interior's woods and parks. Most prevalent are the various shades of red, bronze and golden maples.
Brevort Lake Road, just west of downtown
St. Ignace
along US-2, is your best bet for good area color right now. Following US-2 and State Street through downtown will also give you a beautiful view of area aspen and maple. The large number of evergreen trees provide a good backdrop for the area's deciduous trees. Heading east of town, you'll encounter beautiful russet and bronze oak.
For St. Ignace, peak color is less than two weeks away. But, the local farmers market—held on Thursdays through September at the St. Ignace marina—is in full autumn mode with pumpkins, squash, apples, corn stalks, baked goods and all the accoutrement of fall.
Color throughout
Chippewa County
is less than 15%; but, there is still plenty to do in the area.
Sault Ste. Marie
attractions, including
Museum Ship Valley Camp
, the
Soo Locks Boat Tours
and the
Soo Locks Park,
offer visitors many colorful family activities this weekend and throughout the season.
If you're planning to catch the
Upper Peninsula at the season's best
, you'll want to visit within the next two weeks as leaf conditions can change quickly. Peak is estimated to be
one or two weeks away.
NORTHWEST LOWER PENINSULA
Grand Traverse Bay
is reporting only minor leaf change for the coming weekend. For the most vibrant colors of the season, locals suggest a stroll through the downtown neighborhoods of
Traverse City
in mid-October. Washington Street—known for its historic trees bent by Native Americans as trail markers—becomes a glowing palette of red and yellow maples intermingled with crimson oaks. Wander down to the pier at
Clinch Marina
for a panoramic view of both
Old Mission & Leelanau Peninsulas
.
Head up M-22 for a winding adventure through one of the prettiest fall color tours you will ever experience. This 116- mile scenic highway zigzags through the countryside of
Benzie, Manistee
, and
Leelanau
Counties.
Fishtown
in Leland is especially nostalgic this time of year. Walk along the docks, amongst the weathered fishing shanties, smokehouses, racks of drying fishing nets and fish tugs on the Leland River. Be sure to pick up some of the smoked filets, jerky and sausage before heading home.
Michigan's Little Traverse Bay
is reporting less than 25 percent color saturation for the upcoming weekend. But, don't let that keep you away. Bikers and hikers can find color and excitement viewing along the
Mackinaw Trail
and at the
Petoskey State Park
, as well as at area farm markets, wineries and breweries through this very scenic region.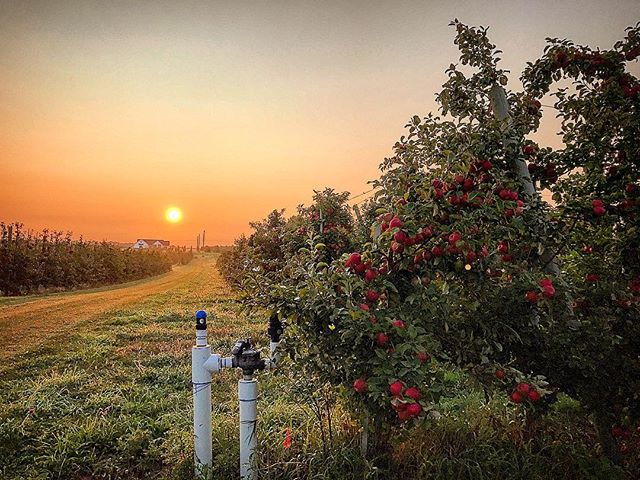 Ludington
—with its abundance of parks, inland lakes and rivers— offers excellent viewing opportunities as the season's color continues to transform. Color seekers will want to plan a visit within the next two weeks for best viewing as the color show is heating up fast.
Michigan's
Northwest Lower Peninsula
offers a rich blend of adventure, relaxation and breathtaking natural attractions. With more than 30 wineries, numerous farm markets, state and national parks and rolling forests, the area is a must for fall color touring. Saturation is reported to be less than 25 percent in most areas and peak is estimated to be in
one or two weeks
.
NORTHEAST LOWER PENINSULA
Circling Higgins Lake, Houghton Lake and Lake St. Helen, viewers will find dazzling color, especially as you drive the main thoroughfares like M-55, US-127, I-75 and Old M-76—which are picture-worthy. Fall fishing, canoeing and an ORV color tour through the woods of
Roscommon County
are just some of the things that await you in this corner of
Michigan's Northeast Lower Peninsula
.
Houghton Lake, Grayling, Gaylord
estimate peak will arrive in
one or two weeks.
WEST CENTRAL LOWER PENINSULA
With the recent warming trend, Oceana County's fall color is a few weeks away. Therefore, there's still time to enjoy the sunshine and warm weather at the beach and magnificent
Silver Lake Sand Dunes
— located along Lake Michigan's sweeping shoreline between Muskegon and Ludington. As the grand transformation continues, viewers will find excellent conditions along the
Hart-Montague Trail State Park
. Also, the area's lush apple and peach harvests are in progress.
Muskegon County's
beech and maples are beginning to turn yellow, bronze and red—especially along streets and highways; however, trees along the shoreline are still mostly displaying summer foliage. Be sure to visit the
Muskegon State Park Winter Sports Complex
on October 7 for the annual
Oktoberfest
. Colors in Muskegon County are expected to be at
50-60 percent
by then. The annual fall color show is just beginning in and around the
Holland
and
Mount Pleasant
. Locals anticipate peak conditions for Michigan's Northeast Lower Peninsula in
three to four weeks
.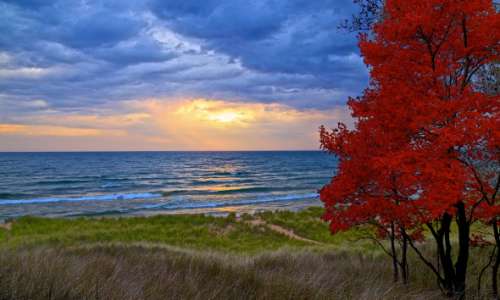 EAST CENTRAL LOWER PENINSULA
Explore color and nature as you bike, hike and canoe among the 11,000 acres of woods, water and trails of the Genesee County Parks—Michigan's largest county park system. Make the most of the vibrant changing colors with a
fall color adventure on the waterways of the Great Lakes Bay Region
.
Midland, Saginaw, Bay
and
Genesee counties are three to four weeks from peak conditions.
SOUTHWEST LOWER PENINSULA
Beautiful green foliage lines the winding roads along Lake Michigan with blue skies and blue water as you meander the
West Michigan Pike
in Michigan's Southwest.
South Haven
has a dusting of color among the tops of some trees turning. This area is displaying mostly reds and yellows on local maples at this point. Southwest Lower Peninsula will welcome peak in about
two to three weeks.
SOUTHEAST LOWER PENINSULA
Leaves are just beginning to turn in
Monroe County
. There are many drives throughout our area. One of the best being up North Custer Road, which turns into Plank Road and runs into Milan along US-23. Peak conditions will blanket the region in about four weeks.
---
The perfect Michigan scenic fall tour awaits—plan your trip today!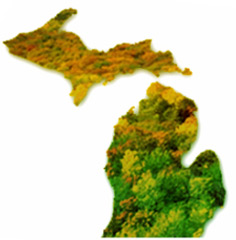 Use the fall peak-season map and the current fall-color report to guide you toward the best time to take a Pure Michigan fall getaway. Look through the
Michigan Fall Color Tours
on michigan.org to help plan a route whether your interests lie in urban fun or in nature, away from the hustle and bustle.
Get out and enjoy the many state, county or local trail or trails in Michigan. Whether walking a familiar trail, hiking a more challenging Upper Peninsula trail, running a hilly course or bicycling a paved linear trail, you'll find plenty of opportunities to enjoy our state's outstanding trail system.
Michigan Trails Week
is the perfect time to get started!
---
Deals & Packages near this Week's Peak Color
From the
sand covered
to the well-traveled. They lead us to the beauty of nature and the beauty of simple pleasures. The open road is alive and well, and waiting to take us to Pure Michigan. Breathtaking landscapes,
urban escapes,
unique attractions, a wealth of events and festivals and rich culture--you are on the brink of planning a vacation so unique, it can only be classified as Pure Michigan. Find inspiration for your visit on Michigan's
scenic routes
. Start planning today!

Need a last-minute weekend getaway? Looking for a cheap cottage vacation package? You're sure to find the perfect Michigan vacation package to save money for the day or to help extend your stay with Pure Michigan. Let us help you with some suggestions for fall getaway packages that you can take advantage of this week.
Pooch at the Point
Mission Point Resort
Mackinac Island
Now thru October 28
Stay and Play at Bay Pointe Inn
Bay Pointe Inn Lakefront Resort
Gun Lake in Shelbyville
Now thru September 30
AmericInn Hotels and Suites
Available at participating AmericInn Hotels
Now thru September 30
Grand Hotel
Mackinac Island
Stay one night, get the second night 25% off, or stay two nights, get the third night half off
Now thru October 31
Be sure to check out our fall
Featured Destinations
section for a variety of seasonal getaway deals and packages as well as a great selection of attractions and events to visit while on your Pure Michigan color tour.
Visit michigan.org for a complete list of
great statewide vacation package deals
.
---
Events near this Week's Peak Color
Michigan Renaissance Festival
Michigan Renaissance Festival Grounds
Novi
Now thru October 1
Michigan Trails Week
September 23
Horseman's Harvest Festival
Ionia Recreation Area
Ionia
Now thru September 24
NMU Homecoming Weekend
September 22-24
Marquette
Spooktacular Halloween and Harvest Celebration
September 22-23
Cedar River
Wells State Park
Harvest Festival
September 22-24
Champion
Van Riper State Park
Sault International Festival of Races
September 23, 2017
Sault Sainte Marie
International Bridge
7th Annual Harvest Festival
September 23, 2017
Greenland
Algomah Meadery
Oktoberfest
September 23, 2017
Sault Sainte Marie
Downtown Sault Ste. Marie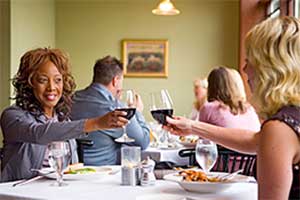 St. Joseph Wine Festival & Public Art Auction
September 23
Saint Joseph
Whirlpool Centennial Park
Visit michigan.org for a complete
list of great statewide events
.
---