10 Fun Facts About Michigan International Speedway
Pure Michigan 400 race week is here! More than 100,000 fans will be at Michigan International Speedway to cheer on their favorite drivers as they race around NASCAR's fastest track on August 13th.
Think you know NASCAR? Test your knowledge with these lesser known facts about Michigan International Speedway.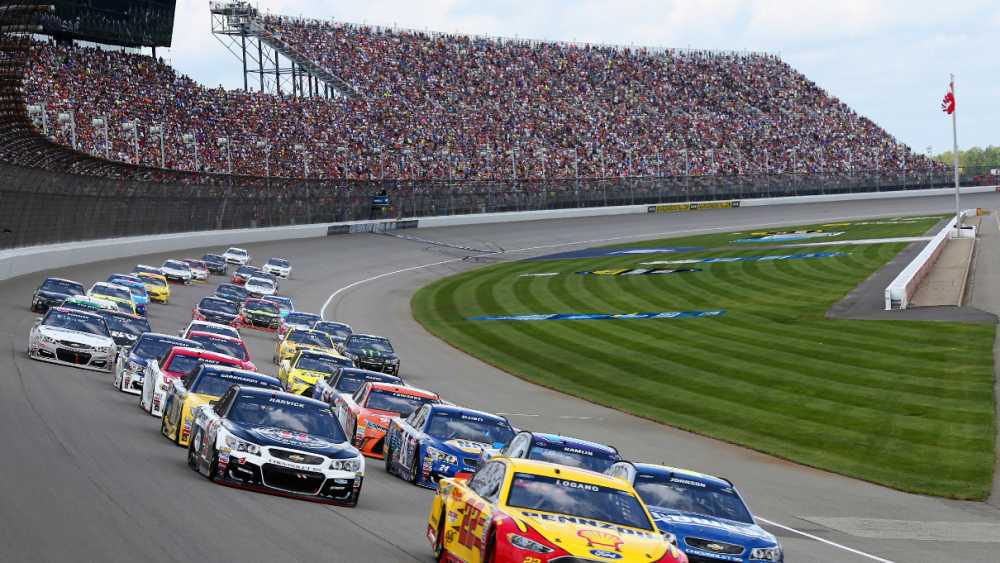 1. The 40 trams used at MIS that bring fans from the parking lots to the track were the same trams used at the 1996 Olympic Games in Atlanta.
2. 2015 Monster Energy NASCAR Cup Series champion Kyle Busch is the honorary president of the MIS Kids Club!

3. There are more than 8,000 campsites at MIS – making it the largest registered campground in the State of Michigan.

4. Jeff Gordon currently holds the track qualifying record at MIS, being recorded at 206.558 mph in 2014.

5. Cale Yarborough is the driver who has led the most laps at MIS in the track's history. In his career, Yarborough led for an astounding 1308 laps when racing at MIS.

6. Parking is always free! Guests can also bring in their own food and beverages, and parking lots open two hours before the grandstand so there is plenty of time for tailgating.

7. MIS is NASCAR's fastest racetrack! MIS is superfast due to the repave in 2012 and long straightaways on the track that let drivers reach their highest speeds.

8. Kyle Larson won the 2016 Pure Michigan 400 for his first career Monster Energry NASCAR Cup Series win!

9. David Pearson has won the most Cup poles at MIS with 10. Who will take the pole this year?

10. In 2016 Daniel Suarez won the NASCAR XFINITY Series race at MIS! It was the first time a NASCAR national touring series event was won by a driver born in Mexico.

Plan a visit to MIS and other Michigan attractions at michigan.org. Follow the race on Twitter at #PureMichigan400.