5 Extreme Winter Sports that Michigan Does Best

We've teamed up with Expedia Viewfinder to spotlight some of the most adventurous winter sports to try in the Great Lake State this season.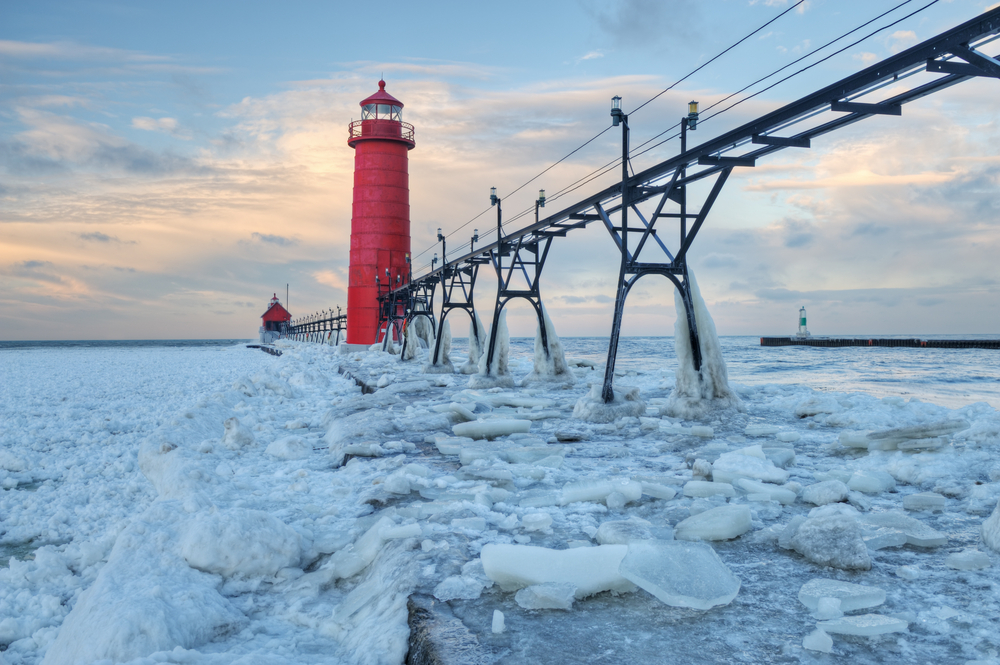 Cold weather doesn't bring life in Michigan to a halt. In fact, a whole new array of activities open up during the winter months. Strolling along the chilly beaches of Grand Haven or attending the Motown Winter Blast festival in Detroit can certainly be fun for visitors and locals alike. But those looking for something more rugged, more exhilarating, can push the envelope on adventure.

At Expedia Viewfinder, we love discovering adrenaline-pumping, thrill-inducing activities during our travels, so we joined forces with Pure Michigan to reveal some of the most extreme sports to try in Michigan this winter:

Ice Climbing
When it's too cold to scale a mountain, try a frozen waterfall instead. Ice climbing is one of Michigan's more extreme winter activities, and it's not for the faint of heart. With ice axes, a belay system, and pure grit, climbers methodically ascend these arctic pillars to reach spectacular snowy summits. Over the past few years, the sport has increased in popularity and Michigan is arguably the best location to ice climb in the U.S. In particular, Lake Superior in Munising is a climber's utopia, with hundreds of frozen waterfalls ranging from 20 to 200+ feet in height.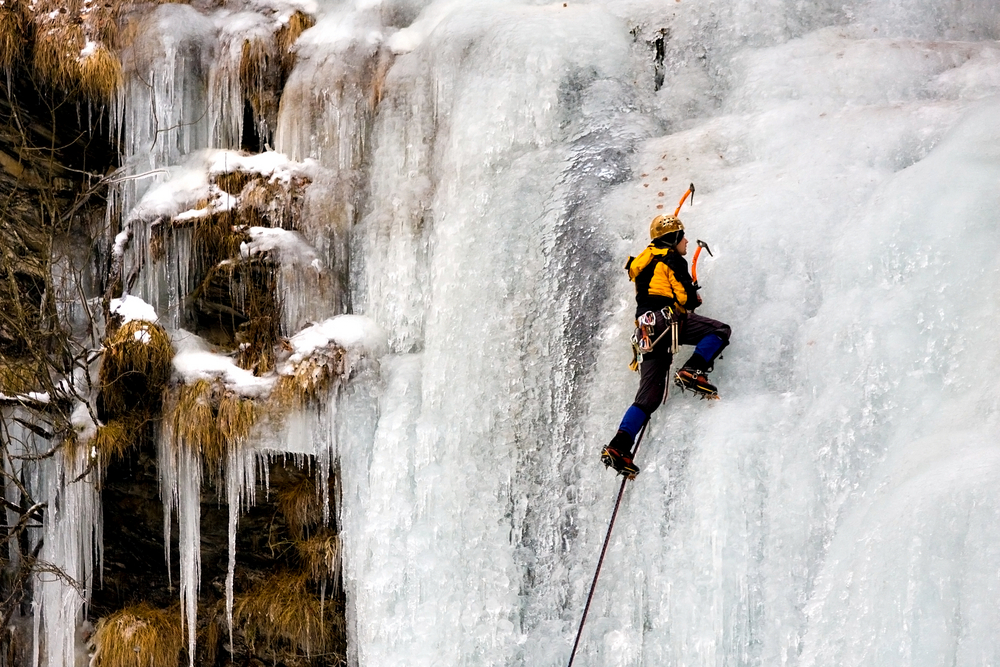 Ready to plan your ice-climbing adventure? Check out our ice climbing page which includes great tips on when and where to go when the ice forms around the Great Lakes state. Remember to pack warm clothes and a helmet!

Ice Luge
On the shores of Lake Michigan, the Muskegon Winter Sports Complex offers ice luge for mere mortals who'd like to pretend to be Olympians. Not to be confused with the bobsled, the ice luge is flat with two steel runners; it's built for riders to recline on their backs and steer with their legs and shoulders. One of only four luge tracks in the U.S., the Sport Complex's track welcomes the general public and provides a rare opportunity to try this velocious sport. The experience is exhilarating as riders hurtle feet-first down the 850-foot track, reaching speeds up to 30 mph (Olympic athletes reach speeds of 80 to 90 mph).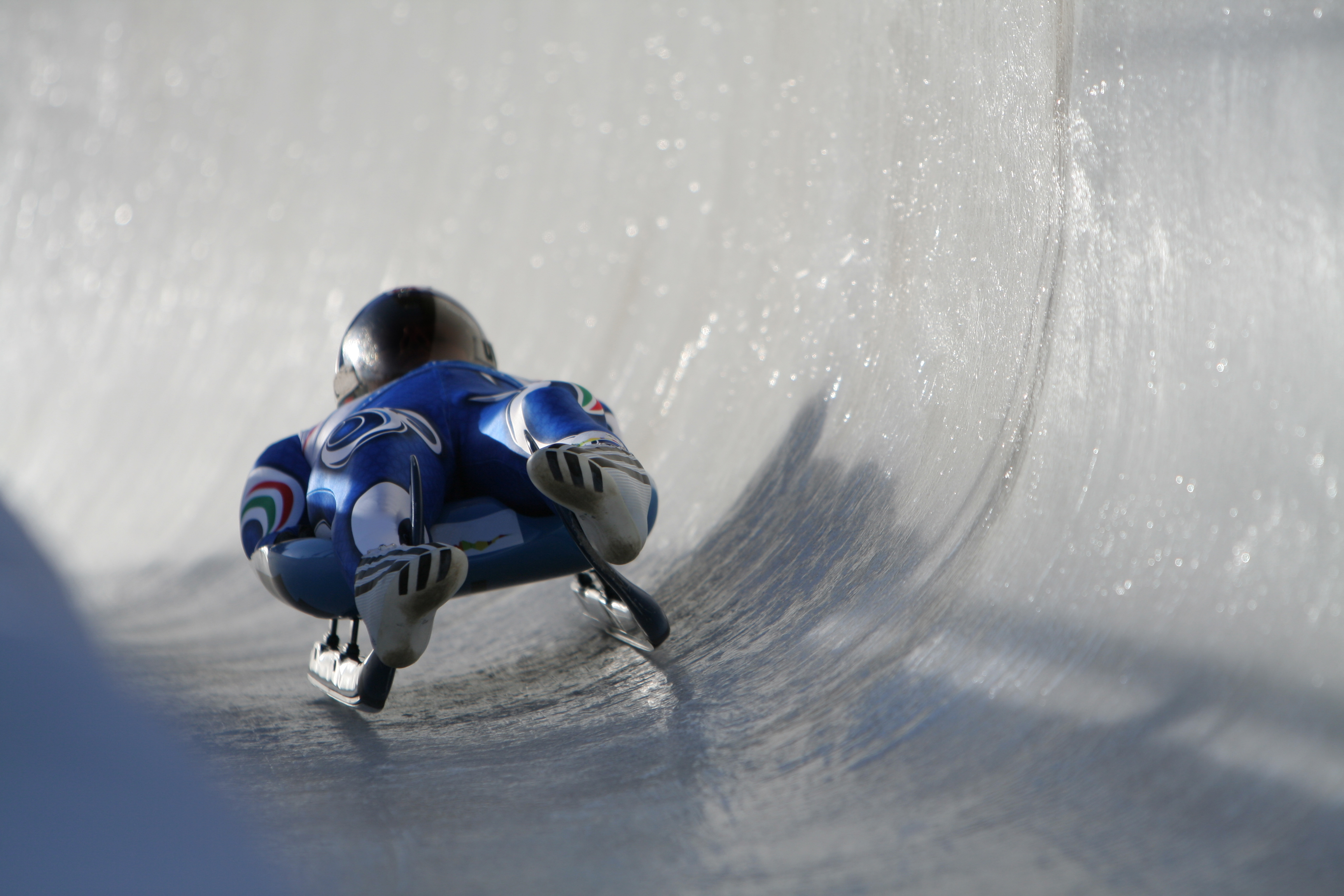 The complex boasts one of three luge tracks in the United States and is operated and designed for introducing beginners to the sport of luge. The complex also has the original "Nordic Nights" lighted x-c ski trail system with 7.5 kilometers of lighted and groomed trails and and additional 8 kilometers of advanced day trails. There are three ice skating rinks catering to hockey, family skating, and a kiddie rink. Snowshoe trails traverse through the dunes on the shore of Lake Michigan. The heated sports lodge is complete with rentals, food service, fireplace warming area.

Ice Diving
One little-known fact about Michigan is that it offers some of the best shipwreck diving in the world. Thousands of sunken ships rest quietly at the bottom of the Great Lakes, some dating back to the 1600s. And it just so happens that the best time of year to view these wrecks is in winter, when the ice coating Lake Michigan acts a sealant against wind, boats, and people who stir up the lakebed. In other words, visibility is best in winter and that's when you'll see formidable ice divers chainsaw their way through the surface to sink into the watery world below. An advanced form of scuba diving, ice diving requires a special suit and equipment (and yes, a dive certification is mandatory). But the gear is well worth the experience of drifting through the water to view an elegant schooner or hulking freighter, eerily peaceful and frozen in time.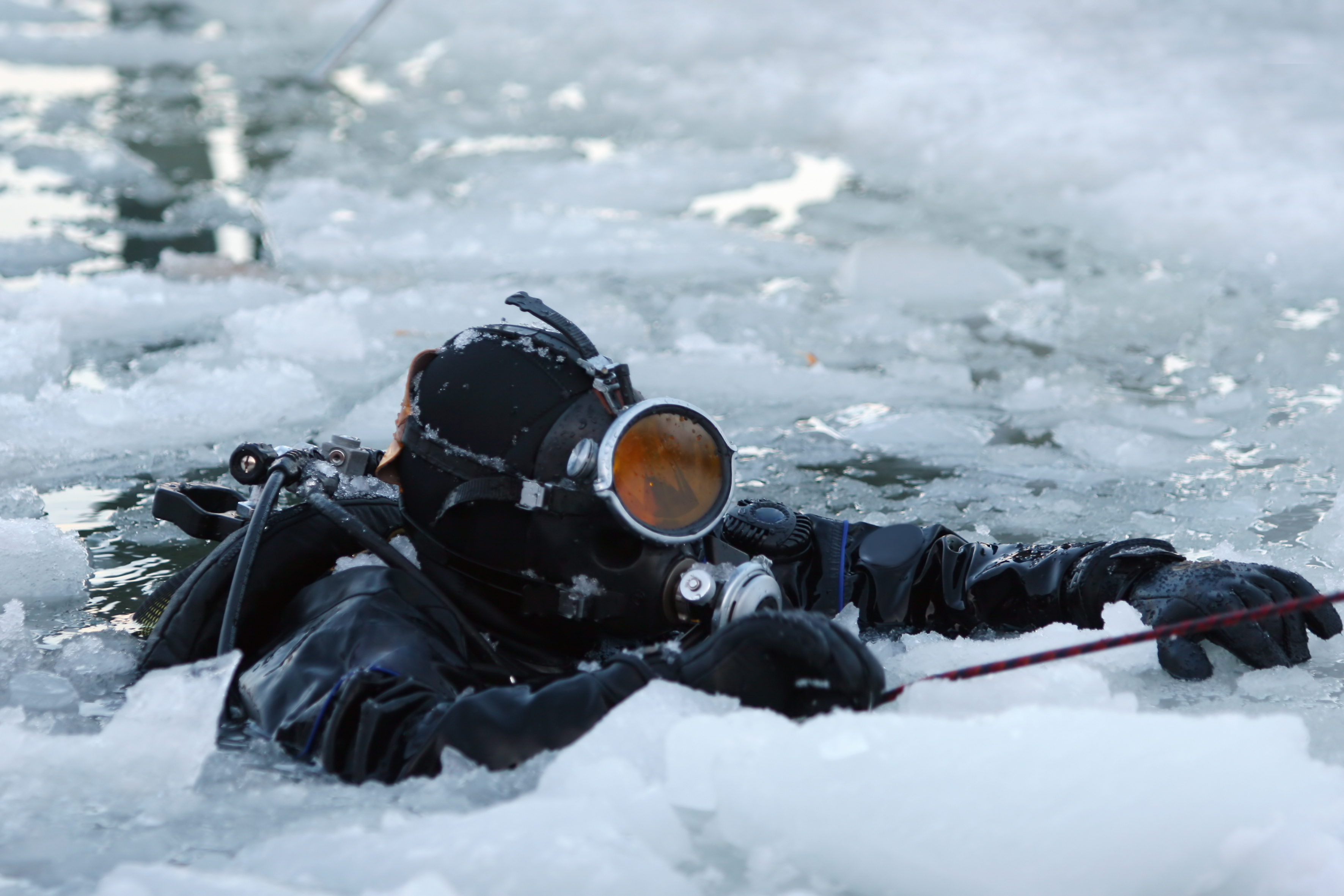 While ice diving is one of the more niche winter sports Michigan offers, there's still plenty of destinations that offer a chance to explore life below the surface. Check out Dive Inn Watersports in Port Huron or Huron Scuba in Ann Arbor.

Ice Sailing
Called "wind dancing" by some, ice sailing pairs a wing, kite, or sled with a snowboard, skis, or skates. This adds complexity and speed to some favorite winter sports and makes for an addicting challenge. Ice sailing can be done anywhere there is wind and snow or ice, but Michigan is a paradise due to its many frozen lakes—there's lots of space to play. Ice sailors describe the feeling as energizing and sublime as they harness the wind's power to glide across the ice.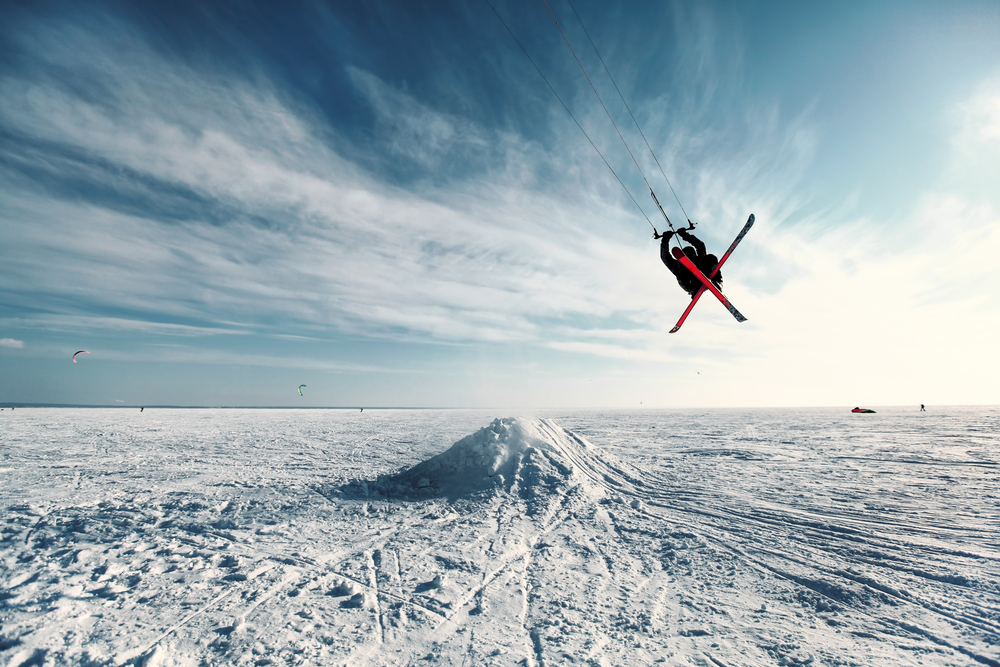 Snowmobiling
In the Great Lakes State, hiking boots are swapped out for snowmobiles during the winter. With over 6,500 groomed, interconnected trails, Michigan takes its motor-powered adventures seriously. One of only three states that offers such an extensive system of trails, snowmobilers can explore miles and miles of picturesque, exciting terrain. Ideal for an extreme winter group activity, visitors can speed over frozen lakes and through national forests to see sights that are often hidden in warmer months.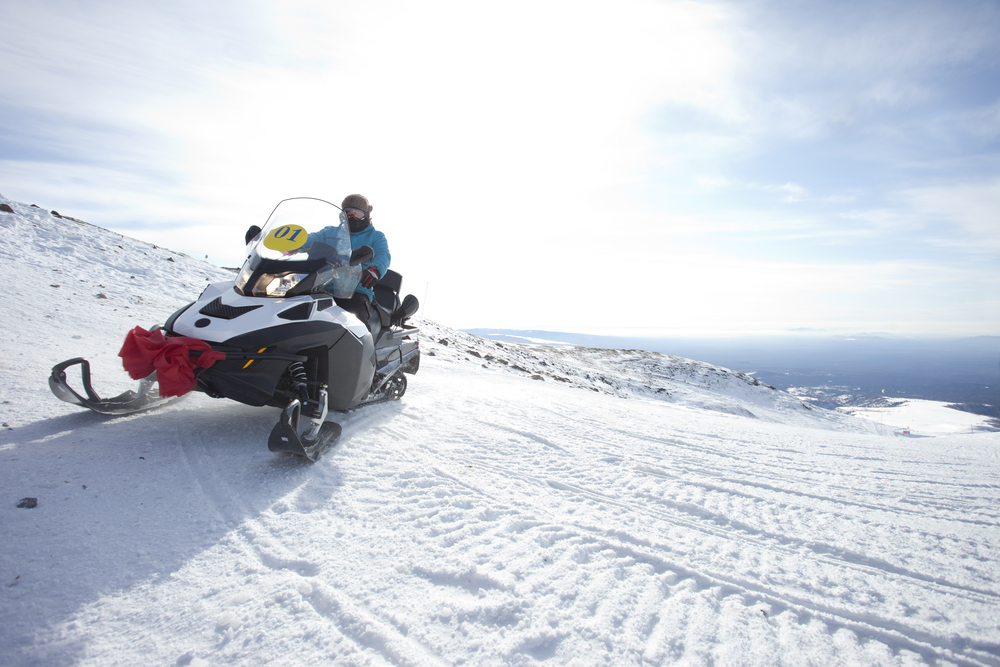 Want to learn more about Michigan's incredible snowmobiling terrain? Check out our snowmobiling page for current conditions, places to buy and rent and trails near you.

As the weather cools and the snow falls, Michigan turns into a magnificent playground for the outdoor adventurer. Plan a visit this season to try out (or watch) these extreme winter sports in beautiful Michigan.

Written by Expedia Staff Writer