Dive into Pure Michigan Shipwrecks at These 5 Preserves
Since Michigan is surrounded by large bodies of water, it is one of the best places to explore shipwrecks. Experience history firsthand by visiting one of the sites this summer! Even if you aren't a diver, there are options for charter tours with glass bottoms perfect for making memories while staying dry! To get you started, here are five water preserves that offer many shipwreck dives and tours.
Thunder Bay National Marine Sanctuary
Located on
Lake Huron
, the Thunder Bay National Marine Sanctuary holds nearly 200 historic shipwrecks in and around the bay. The cold, fresh water preserves the wrecks intact and frozen in time. There are several ranging depths, from a few inches to 200 feet, so it's perfect for both diving beginners and experts or even snorkelers. Visit the headquarters at the
Great Lakes Maritime Heritage Center
to learn more about the wrecks before getting into the water. A few of the sites to visit include the Monohansett, the Grecian, the schooner Defiance and the brig John J. Audubon.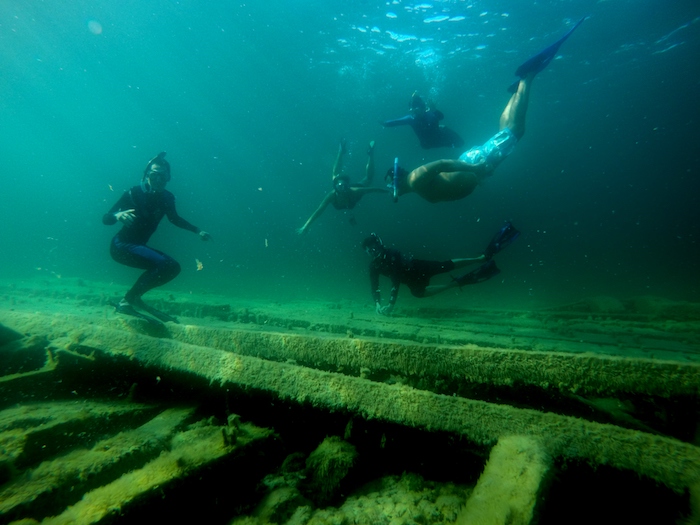 If you don't want to get wet but still want to explore, look into
Alpena Shipwreck Tours
. Take off from
Alpena
into Lake Huron's Shipwreck Alley. With "glass-bottom" viewing wells, these cruises are the perfect option for non-divers or for families with children. While cruising and checking out the wrecks, you'll hear about the history and legends of Thunder Bay.
Grand Traverse Bay Underwater Preserve
Head over to the
Traverse City
area for some great sites. Grand Traverse Bay is strategically located, which means many ships have sailed through for commerce activities. The Bay holds several lost ships near the shorelines making it a great destination for diving. The Grand Traverse Bay Underwater Preserve has worked hard to keep these wrecks intact for your viewing and learning pleasure. Check out Metropolis, a schooner that was lost in a snow storm in 1886. Some of the debris is only in eight feet of water, but there are deeper portions in 120 feet of water. Another schooner, the Yuba is only in 15 feet of water, making it a viable option for beginning divers. A third option, out of many, is the A.J. Rogers, built in 1862 that sank in 1898 while attempting to reach Old Mission Point. This schooner is located 53 feet under water.
If you're looking to learn how to scuba dive or go with a group, check out
Scuba North
. A full service diving center, Scuba North has several options for charters, group travel and training
Alger Underwater Preserve
For another Michigan location to explore, go further north to
Munising
. The
Alger Underwater Preserve
is located on the south shore of
Lake Superior
which includes
Pictured Rocks National Lakeshore
and Grand Island. In addition to shipwrecks, there are "sea caves" and underwater interpretative trails. A couple of the popular sites are the Smith Moore, resting at 70 to 105 feet of water, and the Bermuda, popular with sport divers at a depth of 12 feet.
For a great tour, go with
Exploring the North
for narrated tours of the Lake Superior Shipwrecks with glass-bottom viewing panes perfect for observing the wrecks. They also offer diving for any type of diver, from beginner to expert.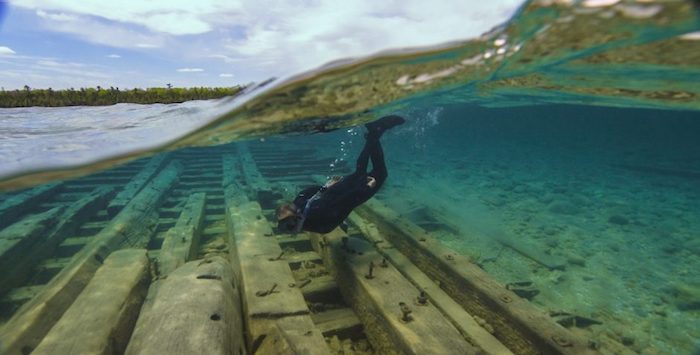 Sanilac Shores Underwater Preserve
Visit the Thumb and check out the
Sanilac Shores Underwater Preserve
in
Lake Huron
. There are several family fun activities as well, like the
Port Sanilac Lighthouse
, Sanilac Petroglyphs and the Lake Huron Shipwreck Museum. This Preserve is popular with sport divers as there are several options within recreational diving limits and at least 16 shipwrecks are above 120 feet. Visit Sport, the first steel tug on the Great Lakes. Sport has an abundance of relics and tools scattered throughout the site. Undiscovered until 1986, Regina is another great option with cargo scattered along the lake floor.
Go through
Rec & Tec Dive Charters
for an easier way of getting to the wrecks. Take a look at their website for more information on schedules and the area.
Southwest Michigan Underwater Preserve
The
Southwest Michigan Underwater Preserve
is another great location on
Lake Michigan
to find fantastic shipwrecks. Visit the wreck Havana, a schooner that sunk in 1887, for great viewing of the ship's construction. The hull, keelson, centerboard, hanging knees and more can be observed by divers. Another wreck is the Rockaway, lost in a storm in 1891 while sailing from
Ludington
to
Benton Harbor
. Make sure you stop in at the
Michigan Maritime Museum
in
South Haven
for some cool information surrounding the wrecks.
Shipwreck Explorers
is one company you can go through for scheduling your diving tours. In the southeast region of Lake Michigan, the company can take you to the wrecks Hennepin, S.S. Michigan, Hamilton, and H.C. Ackley off the shores of
Saugatuck
and South Haven.
Be sure to check out our
website
for more trip ideas if you visit one of these locations!
---