Eight Awesome Spring Activities to Enjoy this Season
Today, guest blogger Jennifer Hamilton of The Awesome Mitten gives us the run down on some great spring activities to enjoy in Pure Michigan this season.
When thinking about what activities I will be participating in this spring, ideas such as flood-proofing my home and shopping for heavy-duty rain boots came to mind. However, I dug a little deeper into my brain and with the help of others, came up with some great spring activities that we can all delight in.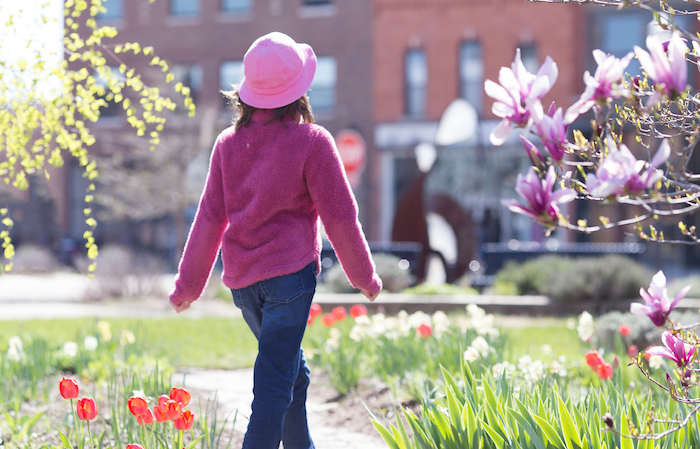 Spring Building
I once visited the Upper Peninsula and was shocked to find my friend building a bonfire in the driveway. If you want to have a bonfire and do not have a fire pit, no fear, there is an excellent Plan B. It is as simple as using a steel wheelbarrow, placing kindling and logs inside, and making fire! It is great fun and a unique way to hold a bonfire almost anywhere. Other fantastic springtime building projects are birdhouses and bird baths. Birdhouses and baths are always useful, and they are a great project for families to create together.
Spring Eats
During the winter, there are certain comfort foods we consume on a regular basis; soup, slow cooker delights, and various heavy pasta dishes. Spring food is so much more exciting! Most importantly, we can all get our grills out again. There is nothing more delightful than recognizing that grill smell for the first time after a long winter. Additionally, seasonal foods are about to make a great change. Locally grown watermelon, tomatoes, green beans, and cucumbers will soon be at our disposal. As we all know, nothing tastes as good as
local produce
.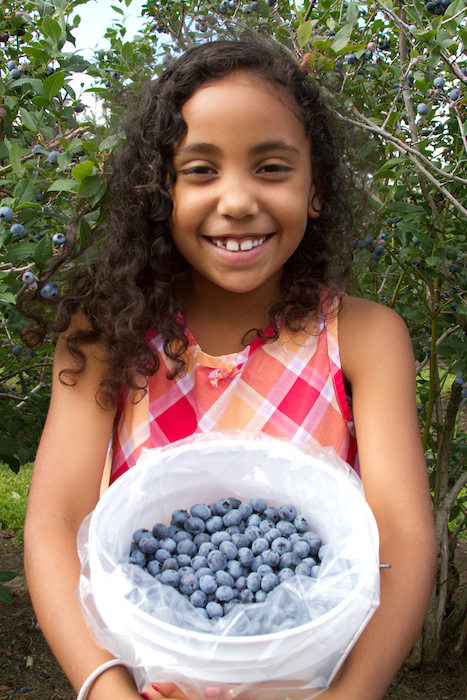 Motorcycle & Bicycle Rides
A great way to delight in the smells, sights, and sounds of spring is to get out there on your favorite two-wheeled contraption. Whether you prefer pedaling a bicycle or gliding along on a motorcycle, just go enjoy the fresh air. A fellow Awesome Mitten writer mentioned that he loves going for motorcycle rides to Michigan's best ice cream spots. And of course, our beloved potholes become a fun obstacle to weave around.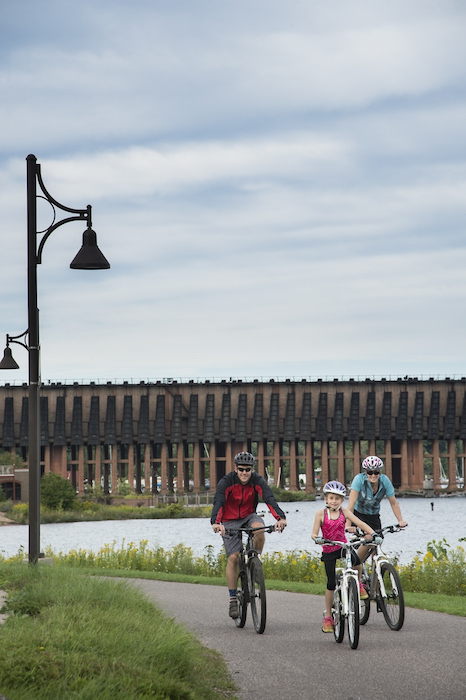 Garden Planning
Though the ground may be taking ages to thaw, it is never too early to decide what you want to grow this year. Some of these items may even be started indoors in pots and transferred outside when the time is right. Michigan's garden centers are filling up with people buying soil, indoor planters, and seed packets. Items such as tomatoes, broccoli, and cabbage are great produce goods to start growing indoors, then transfer to an outdoor garden.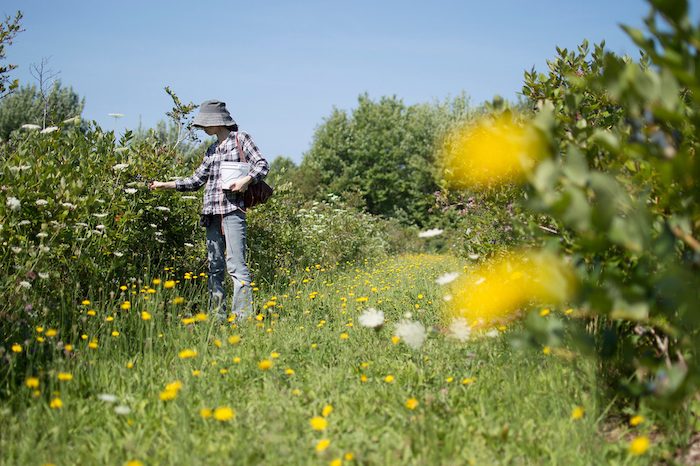 Disc Golf
Once the snow is melted enough, spring is a great time to explore some of Michigan's disc golf courses. The sport has exploded over the last ten years, and many parks have taken notice and constructed courses as a result. Many courses wind through the woods, near water, and over beautiful areas of land. Disc golf does not require much physical effort, either, so people of almost any fitness level can participate and enjoy.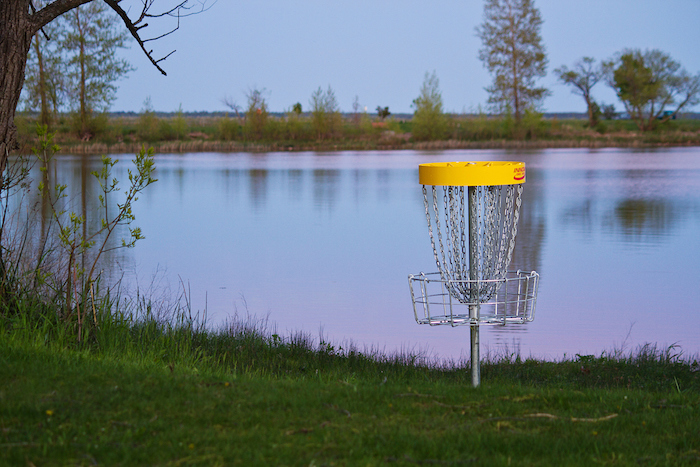 Spring Races
Spring is when fairweather runners make a comeback. Jump into a 5K to kickstart this running season! The best part about spring races is that many of them are themed; Easter Races, 5Ks with pets, and costume races start their season in March and continue on through the rest of the year. The best kind of race is the kind that allows you to get a little creative while running, then celebrating with some great food and beverages from race sponsors afterward!
RunMichigan.com
is jam-packed with races that take place literally every weekend; take a peak and pick one out.
Fishing
To go along with the great activity of grilling, one needs to catch some fish. Opening day of trout season is the last Saturday of April, so get those fishing licenses ready. Creeks, streams, rivers, bays, and lakes are all full of great tasting fish that want to come home with you. On one occasion, I even had the pleasure of purchasing live worms that had been injected with a fluorescent green dye, making the worms glow in the dark. So get those green worms ready, folks, it's fishing season!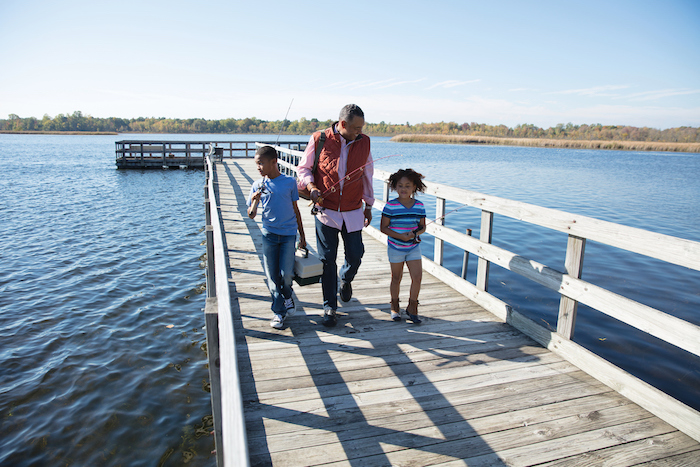 Morel Mushroom Picking
This is an activity for those with patience. It can be very tedious, but it is a spectacular way to get deep into the woods and spend quality time with your face near the ground of mother nature. Many people cook and eat these mushrooms, and quite a few also sell these morels at a fairly decent price. I do advise going in areas you are familiar with, or at least taking your phone with a GPS because it is alarmingly easy to lose track of oneself out there.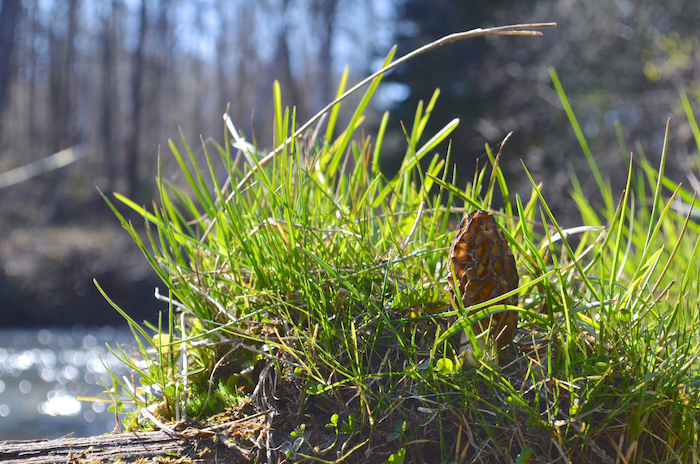 In short, spring is messy, but it is the loveliest kind of messy. Spring is for mud puddles, open windows, and new life. We Michiganders survived one crazy winter; now it is time to rejoice with a fine patio cocktail.
About the Author:
Jennifer Hamilton is a graduate student and outdoor enthusiast living in
Traverse City
. Jennifer splits her time between working in the substance abuse field, writing for the
Awesome Mitten
, and chasing after her three dogs.
---