Fun Things to Do At a Campsite
With the unusually warm weather Michigan has experienced this year, it's not hard to start thinking of the great outdoors, camping, campfire stories--and RVing. If you spent most of the winter indoors, it's time to break the cabin fever and get outside. Check out our list of fun ways to make the most of your next Michigan camping adventure.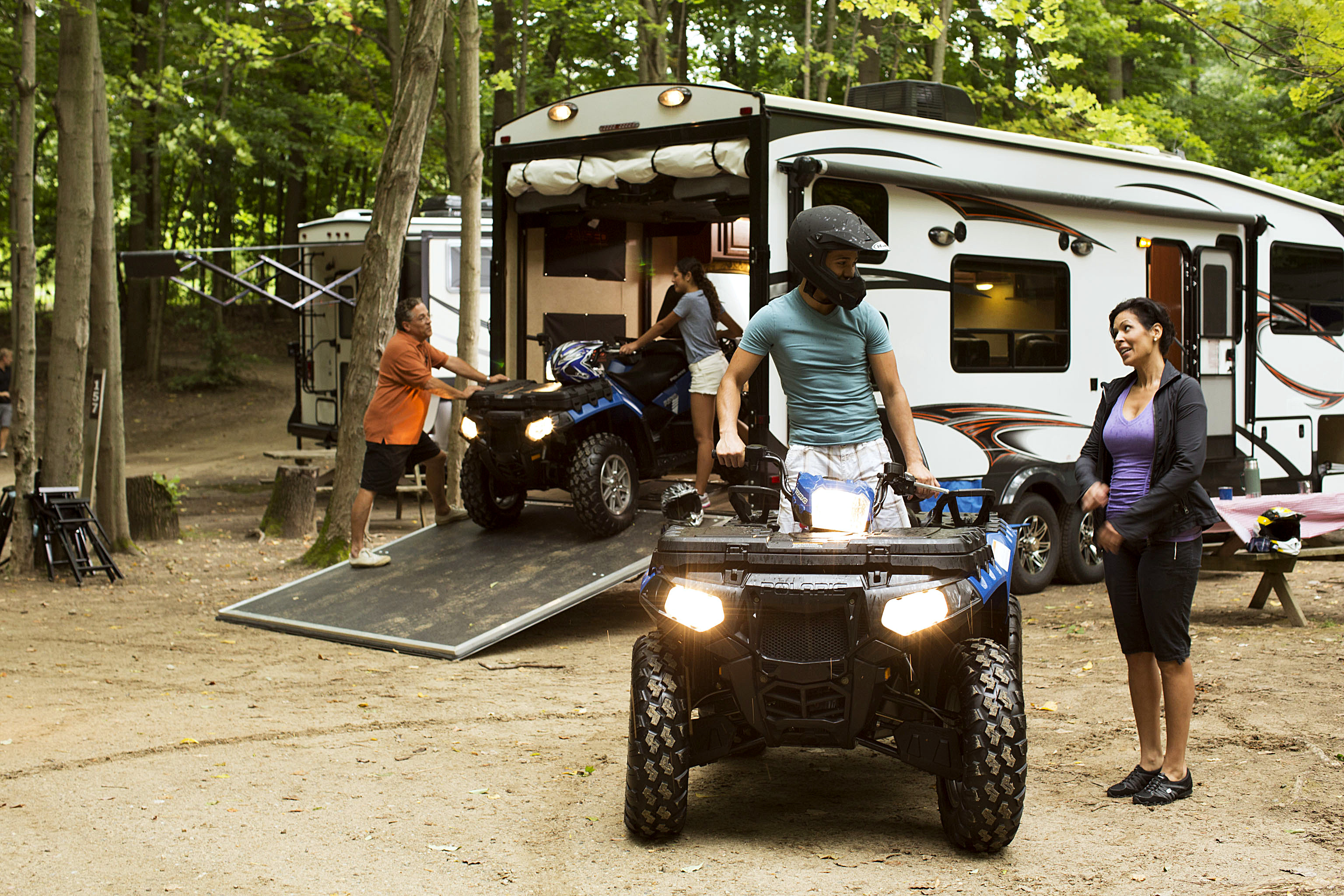 From fishing to horseback riding, from trail hiking to canoeing and from ATVing to zip lining—if your family enjoys an active vacation, there is a Michigan campground and RV park just waiting for you to take advantage of their offerings. Along with full hook-up and pull-through sites for RVs, many
MARVAC-member campgrounds
are located close to water—some have heated outdoor swimming pools, wading pools and lazy rivers!
A lot of MARVAC-member campgrounds offer community-planned events and activities like special-themed weekends all season long. Be sure to check your favorite campground website to see what events they have scheduled. If planned events aren't your family's cup of tea, consider creating your own games. Glow-in-the-dark ring toss, Tic Tac Toe on a tree stump or a nature-themed scavenger hunt are three easy, inexpensive fun games--perfect for families of all ages.
Experience Michigan in a whole new way-- in your own RV! The great outdoors has never been closer. RVing is the affordable way to enjoy Michigan's lakes, rivers, beaches, parks, and many other attractions. The best way to get ready for a summer of fun and frolics is to visit a
MARVAC Camper & RV Show.