Ten Facts About Michigan Ice Wine
Not familiar with ice wines? Connoisseurs might describe this irresistible and luscious wine choice as liquid-gold. Learn more about Michigan ice wine and the local wineries that have received awards for the highly-prized delight in local and national wine competitions. Serve, savor and share this treasured delicacy at your next dinner party.

1. Ice wine is sweet and delicious. But you probably already knew that.

2. Michigan is ideally suited for ice wine production. Most other U.S. states cannot produce this decadent libation – it just doesn't get cold enough. While not all Michigan wineries offer ice wine, many are in the same region of others that do and are perfect for couples or a group of friends. Consider booking a trip to the Leelanau Peninsula Wine Trail near Traverse City, the Thumbs Up Wine Trail in southeast Michigan or the Lake Michigan Shore Wine Trail.

3. There are strict rules governing the harvesting, handling and labeling of ice wine, not just in Michigan, but internationally.

4. Ice wine is made from grapes that have been partially frozen on the vine. There are "ice-style" wines that are made from grapes that are harvested then frozen. These cannot be labeled as "ice wine." Many vineyards will let you tour their grounds, which offers a unique contrast to what you'll see between spring and fall.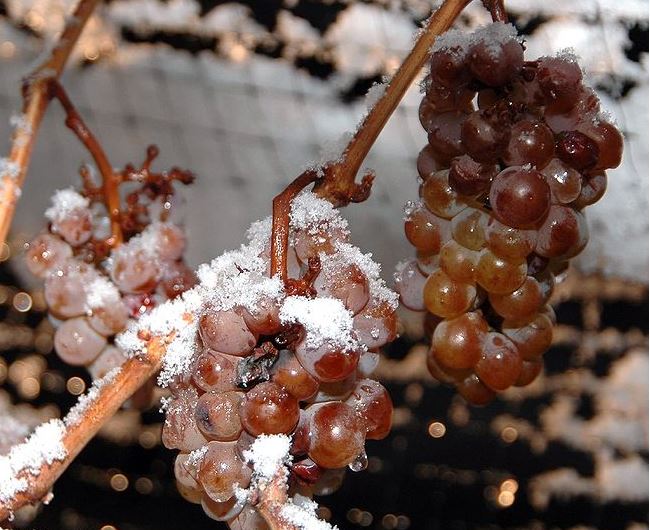 5. Leaving grapes on the vine for ice wine is risky. The longer the grapes hang on the vine, the more the sugar is concentrated. More sugar means more tasty morsels for birds, raccoons and other critters. Growers often cover the vines with netting to help reduce the damage.


6. The grapes can also be lost to other elements of nature – hail, wind and even a sudden warm spell can jeopardize an ice wine crop.


7. Harvesting grapes for ice wine must be done when the temperature drops to about 18 degrees Fahrenheit. At this point, the water in the grapes freezes, but the sugar does not.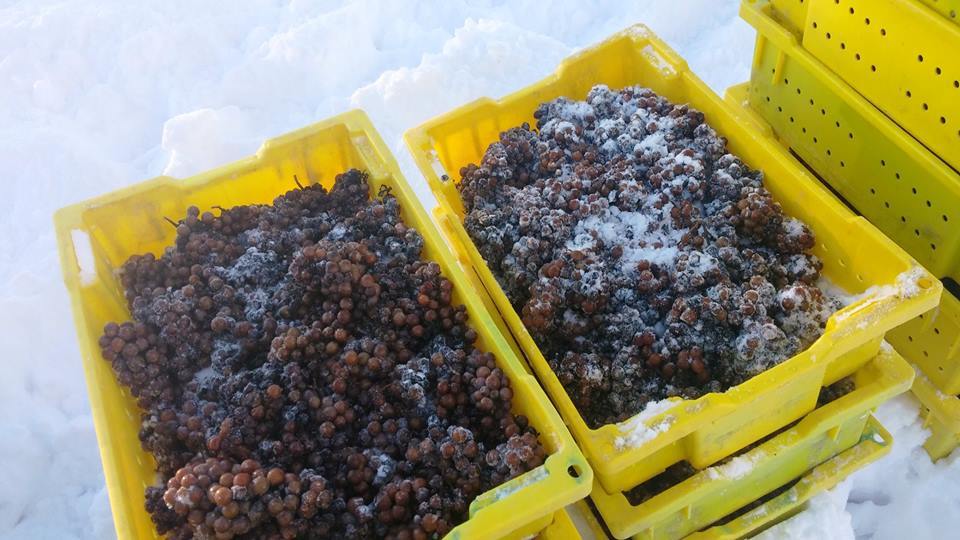 8. If the temperature dips too low, for too long, the grapes can actually freeze too hard and the grapes are like marbles. No juice can be extracted, so the grapes are unusable.

9. The grapes can't be allowed to thaw, so harvest must happen quickly, often with very short notice. It's not uncommon to harvest grapes for ice wine in the middle of the night. And it's done by hand. The grapes must be pressed while still frozen, yielding mere drops of concentrated ultra-sweet elixir.


10. Ice wine is irresistible on its own and luscious with desserts like crème brulée or pecan pie; but it's also fun to pair with strong cheeses or a creamy pâté. Be sure to check out the Pure Michigan nightlife page to find a restaurant to enjoy one of Michigan's scrumptious ice wines. Now, you'll ready to unwind and celebrate with a perfect evening of flavor.


These Michigan wineries have received awards for their ice wine in local and national wine competitions: Black Star Farms, Brys Estate Vineyard and Winery, Burgdorf's Winery, Chateau Aeronautique, Chateau Chantal, Cody Kresta Vineyard and Winery, Fenn Valley Vineyards, Lemon Creek Winery and Mackinaw Trail Winery.


Visit Michigan Wines for information about these and all the other award-winning wineries in the state.

About the Author: Karel Bush is Executive Director of the Michigan Grape and Wine Industry Council, a program within the Michigan Department of Agriculture and Rural Development.


---