Things to Do in the Motor City During the Detroit Auto Show
The
North American International Auto Show
feels like the Academy Awards of the auto industry: the excitement, the lights, the jazzed-up displays. The real stars are the cars, and being from the Motor City, we all know
Detroit
is filled with tons of automotive culture worth exploring. Whether this is your first time at NAIAS or you're a seasoned veteran, guest blogger Danielle Schmidt of
Visit Detroit
shares some can't-miss sights and things to do in the Motor City.
If you're a newbie to NAIAS, don't sweat it; we've got a few tips to hand over, so you can focus on finding your new dream ride.
Other Automotive Attractions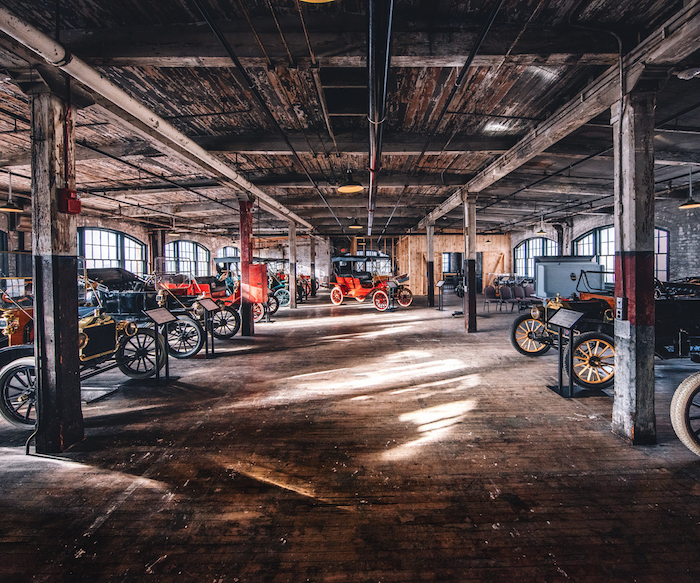 This is the actual space where the Model T was dreamt up and built in 1908. It's a symbol of Detroit's inventive spirit and its impact on all things automotive. You'll even see a true recreation of Henry Ford's office.
This place knows Detroit history. Its car-centric exhibit, America's Motor City, shows and tells why Detroit got its nickname and how cars are built here.
Inside General Motors' world headquarters is a 40,000-square-foot display of GM's latest models and initiatives. Take a complimentary tour of the Renaissance Center while you're there.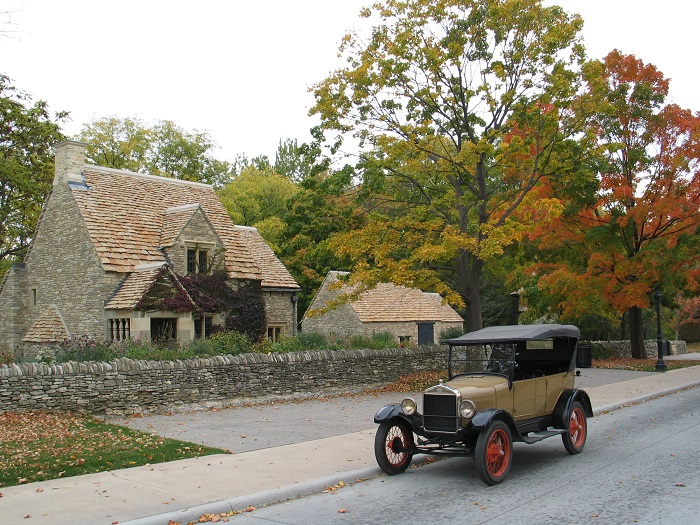 With iconic artifacts including the Rosa Parks bus and the Kennedy Presidential Limousine, this museum is an American gem. Driving America walks you through the evolution of the automobile or catch a film at the IMAX Theatre before taking a shuttle to the Ford Rouge Factory Tour, a real-working Ford F-150 factory.
It's a space of honor that celebrates the great accomplishments of men and women in the automotive industry. You can get up close and personal to examine exhibits of early automobiles too.
Just outside of Detroit, get a glimpse of how automotive royalty lived. This was the home of John F. Dodge's wife, Matilda Dodge Wilson. A 1920s Tudor mansion with 110 rooms, its impressive walls tell the family's stories of the Dodge and Wilson families.
This was the home of Edsel and Eleanor Ford. The 1926 mansion designed by famous Detroit architect Albert Kahn and sits on 87 acres of land.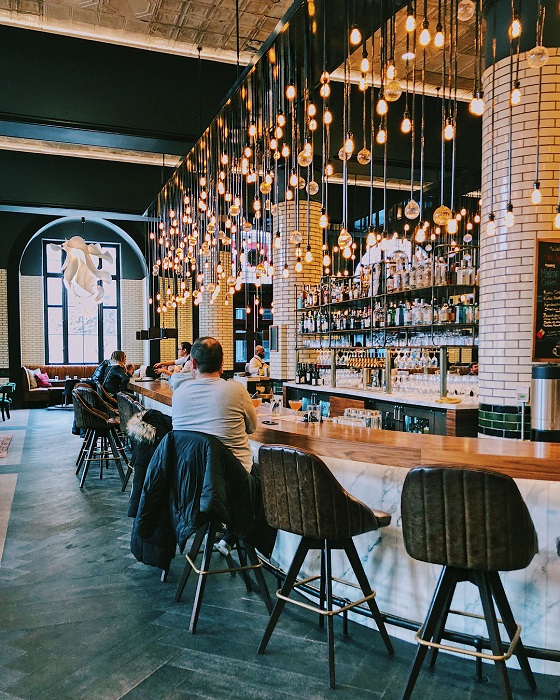 Located in the historic Detroit Foundation Hotel, the Apparatus Room has a cozy atmosphere and is easily accessible downtown. Chef Thomas Lents is the first Michelin start chef to join the resurgence of Detroit with small plates and delicious cocktails.
Lady of the House is a modern American restaurant and bar by Chef Kate Williams (recently named one of Food and Wine's
best new chefs
) in Detroit's historic Corktown neighborhood, reflecting a strong commitment to community sourcing and support of Michigan farms.
This classic spot is a must-see. Detroit-style pizza, a descendent of Sicilian-style pizza, is all about the soft and airy square crust, the crunchy exterior, the caramelized cheese that edges the pizza, all of which are due to the deep pans in which the pizzas are baked. With the bocce ball courts outside and a bar area lined with pictures of Tigers legends, Buddy's is a landmark worthy of its reputation.
Where to Stay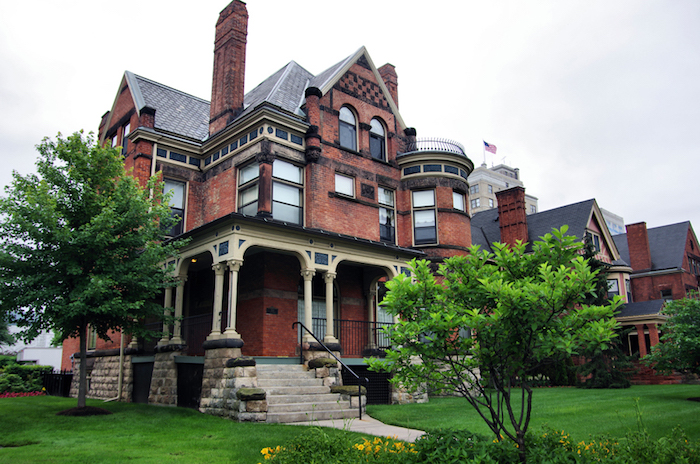 The Inn of Ferry Street allows guests to choose from not one, but four restored Victorian homes and two carriage houses on one of the most historic streets downtown. They provide breakfast and a shuttle to help visitors around town.

A member of the National Registry of Historic Buildings, the Italian Renaissance style hotel was originally built in 1924 by the Book brothers, and quickly became the tallest building in Detroit and tallest hotel in the world. Now, it is centrally located with plenty of rooms and amenities.
Located in the city's former Fire Department Headquarters, this boutique hotel mixes classic design with modern amenities and accents. Easily accessible, visitors can wander to Campus Martius Park or the Detroit River Front in a manner of minutes. This hotel is also pet-friendly.
About the Author:
Danielle Schmidt is the Marketing Specialist (aka storyteller) for the Detroit Metro Convention & Visitors Bureau. She writes and edits for the Visit Detroit Blog, Visit Detroit magazine.
---