176 Years of Awesome: 5 Places to Celebrate Michigan's Birthday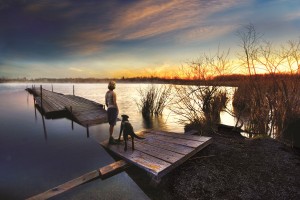 The state of Pure Michigan turns 176 on Saturday! To help kick off Michigan's birthday weekend, we asked Kristin M. Coppens of The Awesome Mitten to share her recommendations on ways to celebrate.
Do you plan to celebrate Michigan's birthday? Share with us in the comments section below!
In just a few days, the state of Michigan celebrates its 176
th
birthday on Saturday, January 26
th
. January 26
th
marks the day when President Andrew Jackson signed the act to give Michigan its statehood. Celebrate with The Awesome Mitten throughout the state this Saturday, January 26
th
, at Michigan Birthday Tweet-ups in
Detroit
,
Ann Arbor
,
Grand Rapids
,
Lansing
,
Traverse City
, and
Marquette
. Below are 5 places, in 5 cities, to continue the birthday celebration!
Traverse City: 7 Monks Taproom
7 Monks Taproom brews beer from certified Trappist monks. With 46 brews on tap (and wine too), 7 Monks is a classic Traverse City locale to ring in the 176
th
year of Michigan goodness. They also offer great burgers, pizzas, and bar snacks from their kitchen. This Saturday, on Michigan's birthday, join 7 Monks and High Five Threads in their birthday celebration with $1 off 26 Michigan drafts and plenty of High Five Threads merchandise.
Lansing: Michigan Historical Museum
The
Michigan Historical Museum
holds a statehood day celebration every year to honor the history behind this mitten state. The museum honors Michigan's birthday with documentaries, exhibits, crafts, and even birthday cake!
Detroit: Grand Trunk Pub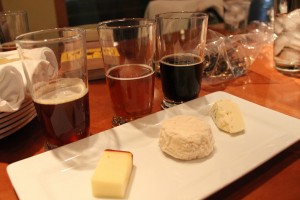 The
Grand Trunk Pub
comes from the building's prior home of a ticket office for a nearby train company. The unique architecture holds true to the establishment's past association with the railway industry and offers a dedication to Michigan products and history within. Grand Trunk Pub features great pub fare and a large selection of Michigan beers on tap.
Grand Rapids: Founders Brewing Co.
Founders Brewing Company
boasts national accolades with their delicious Michigan craft beers and pub sandwiches. The brews can be counted on to be flavorful, unique, and complex ales. As with most weeks, catch live music in the taproom on Saturday as a nightcap to your Michigan celebration.
Upper Peninsula: Michigan House Café & Brewery
In Calumet, the Michigan House Café & Brewery is home to décor, architecture, and murals that will make you feel like you have stepped back into the 19
th
century. Known for great burgers, Michigan history, and tasty brews, the Michigan House Café & Brewery is a great place to remember the past 176 years of our statehood.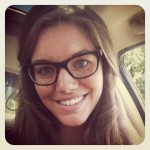 Kristin M. Coppens is the Media Relations Director and a Feature Writer for The Awesome Mitten. She grew up in Ann Arbor, but has lived in Grand Rapids for the past 7 years. She is a Michigan foodie and advocates for "drink and eat local" whenever possible. A huge promoter of Grand Rapids, and our Mitten state as a whole, Kristin is grateful to call such a diverse, fun, and beautiful state her home.