Six Reasons You'll Want to Golf on a Frozen Great Lake
You don't have to leave the Midwest this winter to enjoy a mind-blowing round of golf. The U.P. Ice Golf Scramble will take place March 1, 2014, in St. Ignace. Calling it a one-of-a-kind event just doesn't do it justice. Mindy Rutgers from St. Ignace Visitors Bureau tells us why:
1. A Chip Off the Old (ice) Block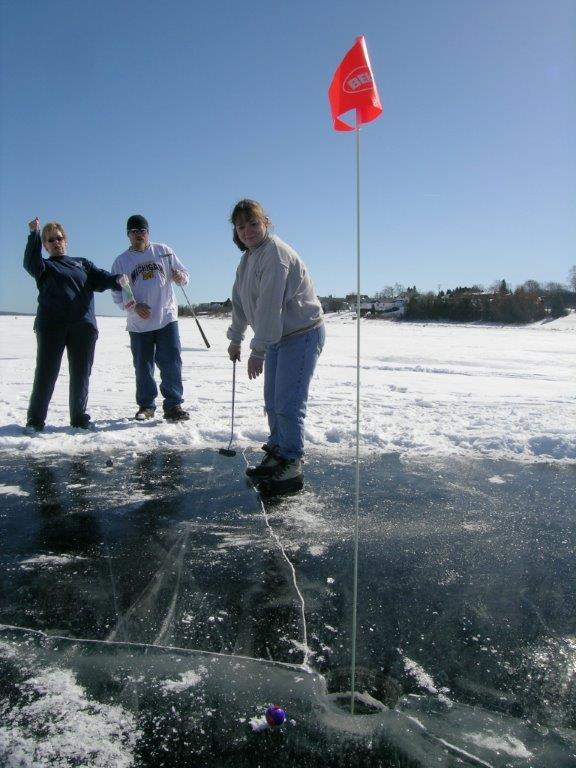 You know your favorite course like the back of your hand. You may have even golfed all of the interesting venues in Michigan. Let
St. Ignace
introduce you to a new course and a new twist on your favorite pastime. Anyone can say they shot the back nine, but how many of your friends can say they played on 12 plus inches of ice? Few duffers can lay claim to rounds on Lake Huron or Lake Michigan, but the UP Ice Golf Scramble has courses on both of the lakes.
2. A Fun and Level Playing Field
Literally and figuratively – this outing offers a level playing field. Literally – because the lakes are flat and the courses as level as Mother Nature can make them. Figuratively, because we've constructed an event that places the emphasis on fun. It's a two-person, best-ball scramble, which is our way of saying that even if you've never golfed in your life, partner up and take a swing at a winter adventure. No handicaps. No pros. Just fun.
3. White is The New Green
Swap your golf cart for a sled and turn your white golf balls a color of your choosing and you're ready to play one of the three courses offered – the Chief Wawatam on Lake Huron, the Mighy Mac on Lake Michigan or the Greenland, also on Lake Michigan.
4. Go to the Extreme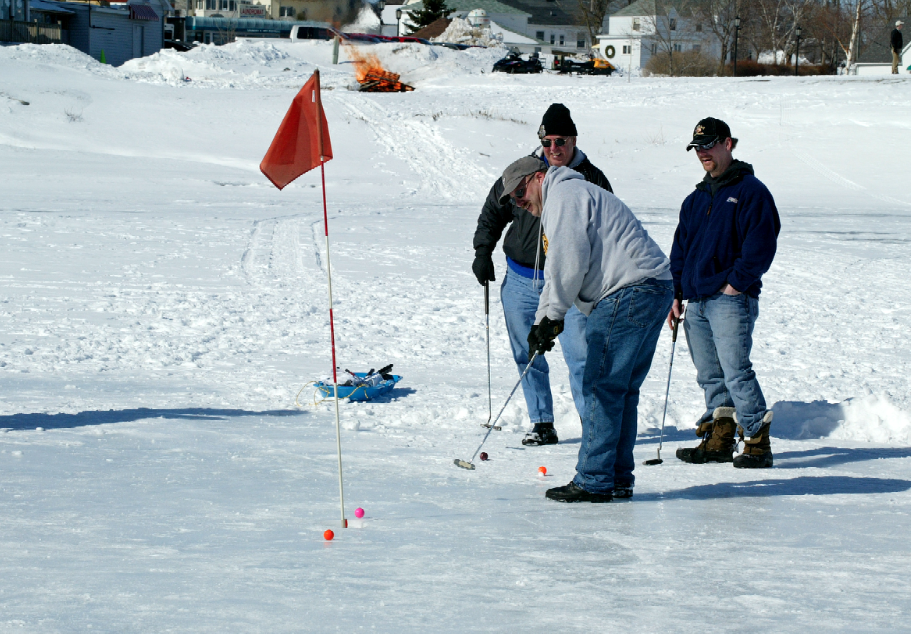 Golf is traditionally a quiet, relaxed sport. But in this age of amped-up activities, bucket lists, and thrill-seeking, what could be more extreme than playing through atop 20 fathoms of icy cold waters?
St. Ignace
has a long history of using the frozen Great Lakes as a playground – from
snowmobiling
to
pond hockey championships
– but if you haven't golfed Michigan or Huron, you haven't taken full advantage of the state's winter wonderland.
5. A Mighty Mac of a Prize
Teams can also enter a decorated sled for judging and a chance to win two tickets to the top of the
Mackinac Bridge
towers. These coveted tours don't come around often, so flex your creative muscle and get to work on a showpiece sled that will dazzle the judges and your fellow golfers.
6. Golf Clothes Never Looked So Good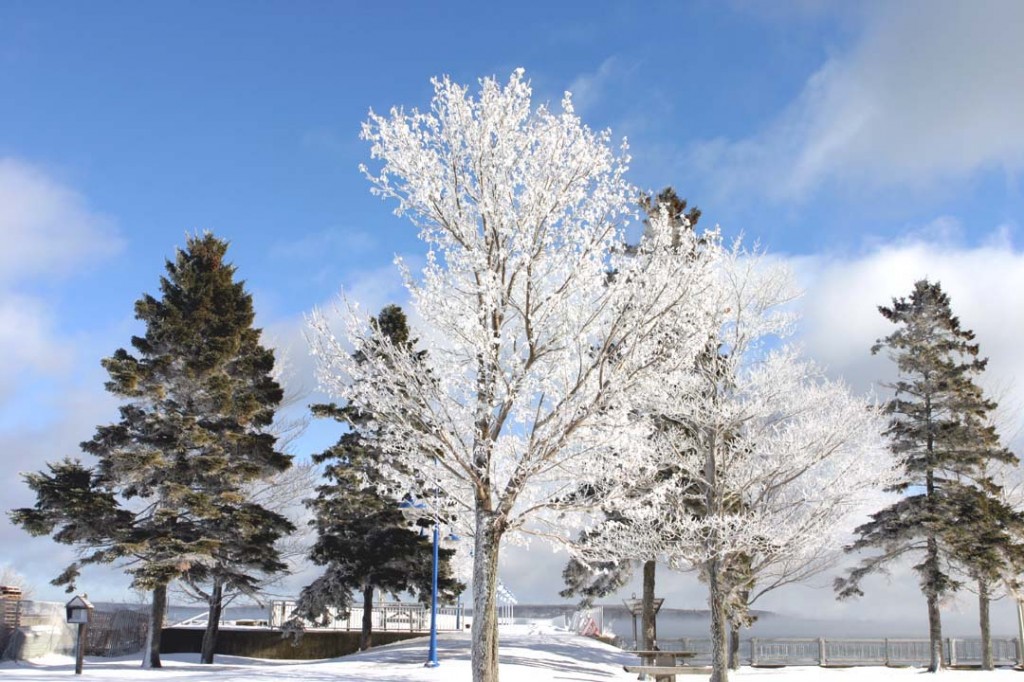 Are you turned off by the stuffy attire required on some courses? Ice golfers can forget about the preppy polo shirt or the golf knickers. Pack your thermal underwear, your fleece and anything else that can provide layers of warmth. Make sure you have a touk (a knitted winter hat) or a Stormy Kromer (a stylish wool cap made in the Upper Peninsula) and remember your sun glasses because
St. Ignace
is known for beautiful winter sunshine!
Learn more and register for the U.P. Ice Golf Scramble at www.stignace.com or call (800)338-6660.
Have you ever played golf on a frozen Great Lake? Tell us about your experience!
Mindy Rutgers is the Executive Director of the St. Ignace Visitors Bureau. She has worked in Michigan's tourism & hospitality industry since 1996, holding posts in the Detroit metro area, as well as in the Upper Peninsula. She is also a seasoned ice golfer, but will focus on hosting, rather than competing in, the UP Ice Golf Scramble. [wp_geo_map]