A Ghoul's Guide to Halloween 2014 in Pure Michigan
Halloween is nearly here! Whether you're lost in a maze or getting scared at a haunt, there is plenty of Halloween fun happening across the state.
Here's your guide to some ghoulishly fun (and family friendly!) Halloween events and attractions in Pure Michigan.
Visit michigan.org full a full listing of
Halloween events
happening in October!

Corn Mazes

are a fall staple in Michigan. Throughout the state, there's winding paths with twists and turns that will test and confuse you as try to find the end. See below for some mazes to visit throughout the month of October!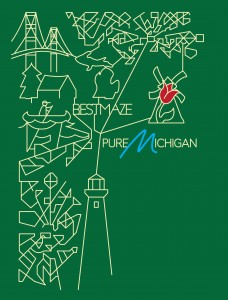 Bestmaze Corn Maze– Williamston
Every year, Bestmaze attempts to live up to its name. This year's maze has a Castle & Dragon theme. If you find your way out, there is a dragon you must defeat to exit the maze. (Remember there are towers so all you have to do is raise your hand if you need help!) Don't let the theme fool you; this is a large maze designed for adults as well.
Amazing Acres Corn Maze – Edwardsburg
If you're looking for fall family fun, make plans to visit the Amazing Acres Corn Maze and Pumpkin Patch! The farm is over 90 acres and is packed with events for every member of the family, young or old. Explore the 14 acre corn maze with over 3.5 miles of paths. In addition to the corn maze itself, there are many other fun activities for the entire family at Amazing Acres that includes hayrides with horse-drawn and tractor-pulled, pumpkin patch, child-sized hay bale maze and more!
Houpt's Corn Maze & Pumpkin Patch – Dundee
Houpt's offers a two acre corn maze, haunted corn maze, ten acres of U-Pick pumpkins, a Gourd Slinger, Craft Barn, and fresh cider & donuts! Don't miss the weekend hayrides and the popular our "Kid's Weekend" held the third weekend of October every year.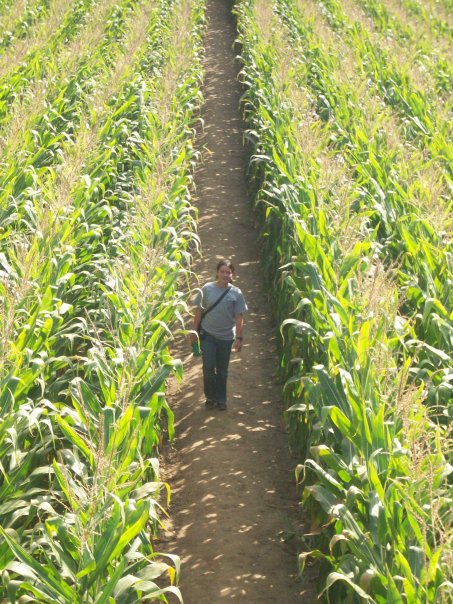 Jacob's Corn Maze – Traverse City
Life sized corn mazes are fun for everyone, young and old alike. Experience a world class computer-designed 10 acre Corn Maze creation, unlike any other in Northern Michigan. Jacob's Secret Agent Adventure is an exciting and fully interactive farm experience. It will captivate and entertain you and your family for hours with its twists and turns. Jacob's Corn Maze is larger than 10 high school football fields with over five miles of trails!
Lewis Farm Market & Petting Farm – New Era
There's something for everyone at the Lewis Farm Market & Petting Farm! Visit the largest petting farm in west Michigan with over 60 animals including some exotics. Outdoor family entertainment: jumping pillows, climbing toys, corn maze, wagon rides, pedal carts, barrel train, fruit cannons, pumpkin chucker, animated chicken show and even a bee observatory.
Westview Orchards & Adventure Farm – Washington Township
Head to Washington Township to experience a 188-acre award-winning sesquicentennial family farm and orchard. Westview offers a five acre corn maze, cider mill, petting barns, wagon rides and more!
Gull Meadow Farms – Richland
Stop at Gull Meadow for fall fun with a corn maze, apple orchard, pumpkin patch and wagon rides! When you find your way out of the maze, take a wagon ride to the U-pick apple orchard to find that perfect and healthy treat!
Haunted Houses
have one purpose – to scare you! Although some haunted houses are more tailored to be family friendly, Michigan boasts some of the most terrifying haunts around. Read below for some hellacious haunted houses to visit this fall.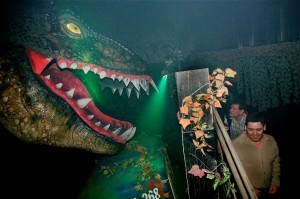 Erebus Haunted Attraction – Pontiac
Erebus, the four-story Haunted House located in Pontiac, was entered into the Guinness Book of World Records as the World's Largest Walk-through Haunted Attraction from Aug. 2005 - Sept. 2009. Erebus leads it's victims through four stories of unique and terrifying paths with fear so intense some call it PAIN! Check out our
Erebus blog
to learn more – if you dare.
Niles Haunted House – Niles
The Niles Haunted House Scream Park has 44 acres of multiple haunted attractions, hayrides, games and concessions. It's guaranteed to scare the YELL out of you. Check out their
YouTube
page for some extra frights!
Slaughtered at Sundown – Romeo
This haunted house, located off a dirt road outside of society, adjacent to a corn field, is the perfect location for a haunted attraction. Enter a dark, winding illusion of decaying zombies, evil carnage, a spine chilling cemetery full of agony and torture.
Photo by Michelle Andonian Photography
Night Terrors – Ypsilanti
Beware! This is not your average haunted house! The acres of Wiard's Orchards south of Ypsilanti Township are truly haunted. The history of these lands has lived in haunted houses of Michigan lore for centuries. Courageous souls who have dared to set foot on the haunted grounds of this old orchard say they can still hear the howling sounds of the night.
The Bone Yard – Stockbridge
Extreme haunted house, haunted woods, haunted corn maze, and haunted hayride. This attraction takes over an hour to enjoy and have the fear put into you. You'll be led through twists and turns, terrified of what will come next. The Bone Yard is an indoor and outdoor event.
The Realm of Darkness – Pontiac
Realm of Darkness Haunted house is one of the scariest you can find! Manage your way through the horrors inside this house in an attempt to make your way out. Face the Wizard and get back double your admission price!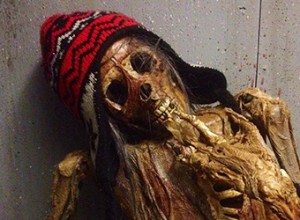 The Haunt – Grand Rapids
Welcome to your nightmare. The Haunt waits for you with a host of terror-filled experience in one 20,000 square-foot compound of fear. Chances are you'll find your way out, but you won't be the same. Holler your way through a half-mile of heart-pounding haunted hallways. Cringe through one horrifying theme after another. Stumble through Ghost Town, an outdoor maze in which your only guide is the moonlight. Dare to explore the shriek-inducing side attraction, "3-D Turmoil". Not afraid of clowns? You will be.
Tee Lake Halloween – Lewiston
A Northern Michigan Haunted House & Halloween Attraction, Tee Lake Halloween offers three unique treats for Halloween fans & families. First, the Drive-Thru Haunt is a FREE, family friendly, self-guided tour through haunted displays. Tune your car radio to our spooky station to hear creepy music. No monsters will jump out at you. Second, Terror at Tee Lake is a terrifying walk-through haunted house open Oct. 25 and Nov. 1.Third, stay over in a haunted cabin – The Witch's Cottage or Igor's Hideaway.
For more Halloween-related events happening in Michigan, visit michigan.org. What are your favorite Halloween attractions? Share with us below!