Be A Tourist in Your Own Town with Fun Events in Lansing and Port Huron
If you're near Lansing or Port Huron in the upcoming weeks, be sure to plan some time to take
a "staycation!" These two Michigan cities will host "Be A Tourist in Your Own Town" events that will showcase all the great things to see and do in their respective areas when you want to get away without going far. We asked Lori Lanspeary from Greater Lansing CVB and Judi Stewart from Blue Water Area CVB to give us the inside scoop on what to expect.
Lansing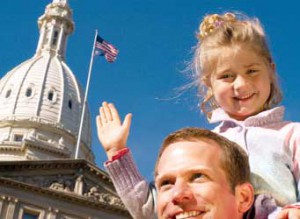 This year,
Lansing
will celebrate the 20
th
anniversary of its
'Be A Tourist in Your Own Town'
event! What started out as a great way to promote the tourism assets of
Lansing
during National Tourism Week with a mere 12 attractions open in the downtown area twenty years ago, has now grown to a region-wide celebration of over 70 cool things to see and do in the
Lansing
region.
The event is set for Saturday, May 31
st
from 10 a.m.- 5 p.m.
Lansing
residents and visitors are encouraged to purchase a 'passport' for one dollar and gain entry to all the participating attractions for free that day.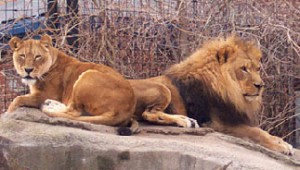 Of course the most popular and well-attended attractions include most of the originals such as
Potter Park Zoo
, Impression 5 Science Center,
Michigan Historical Museum
and the State Capitol - but this year, some great new spots have been added to the itinerary such as a tour of Red Cedar Spirits, home to the MSU artisan distillery program. Or how about taking a free sailboat ride courtesy of the
Lansing
Sailing Club on Lake
Lansing
? Or a free pedal boat rental at Holt's Burchfield Park? Wine tastings? Yep,
Lansing's
got you covered at
Burgdorf's Winery
. Or head to the campus of Michigan State University to handle some real live bugs, fly through the solar system at Abrams Planetarium or stand in the shadow of a dinosaur at the MSU Museum.
Buses are continuously circling four routes that will get you to the majority of the attractions. Pay 50 cents and ride the BATYOT designated busses all day.
Of course it wouldn't be a passport without collecting stamps. Collect 10 or more stamps from participating attractions on the back of your passport and you can enter to win fun prizes. In celebration of the 20
th
year of Be A Tourist, 20 golden tickets have been randomly included in 20 of the passports sold prior to the event that are redeemable for a $20 Visa gift card.
This event is not just for residents of the area. Visitors are welcome to enjoy the plethora of things to see and do and get inspired to make plans to return!
For everything you need to know about the 20th Be A Tourist In Your Own Town check out the website.
Port Huron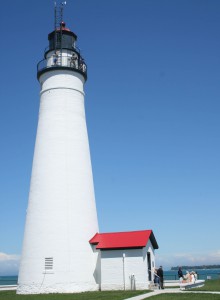 Port Huron's
"Be a Tourist in Your Own Town" event is happening June 7, 2014 from 10 a.m. to 4 p.m. It's a chance for visitors and area residents to discover and rediscover the attractions and history that make
Port Huron
the Maritime Capital of the Great Lakes.
The event will feature many
signature attractions of Port Huron
. Drive or board the free trolleys and buses that will run continuously between points of interest, get on and off as you wish. Explore the River Walk, tour Michigan's oldest working lighthouse, see how a Sea Cadet training ship operates, and learn the history of ice harvesting. Visit the original depot Thomas Edison worked in as a young inventor and dig for fossil at the science museum. There is something for everyone to enjoy.
Port Huron
has a variety of downtown restaurants and a new collection of outdoor art sculptures located throughout the city. Most attractions are free or discounted for the day!
Tour Stops Include:
Blue Water Trolley and Bus Transfer – Chamber of Commerce-north / McMorran Place-south.
Downtown a place to explore shop and dine many new and unique restaurants
YMCA of the Blue Water Area –
Austin Martiny Water Safety Class
Blue Water River Walk –
Grand Opening Celebration 10 am -2pm, Official Ceremony 11 am
Vantage Point / Great Lakes Maritime Center -
Flower Market and Entertainment, Great Lakes Nautical Society – ship models, Antique Outboard Motor Club – display, River Day- Kids free fishing clinic
Studio 1219 -
Art Exhibits, pottery demonstration, make a tile
Carnegie Center –
Historical and Maritime Museum
Huron Lady II -
The Huron Lady II will have 6 special one-hour cruises at 10:30 a.m., 11:45 a.m., 1:00 p.m., 2:15 p.m., 3:30 p.m. and 5:00 p.m.
Gray Fox Sea Cadet Training Ship
– Docked on the Black River next to Zebra Bar on Quay St. See how a training ship operates.
Knowlton Ice Museum -
Learn about the natural ice industry, at one time one of the ten largest U.S. industries, short film, Twin Pines Farm Dairy display, kids crafts
McMorran Tower
- Climb 188 steps for a bird's eye view of the City
SC4 Natural Science Museum -
"The Making of a Fossil: A Michigan Legacy" exhibit, fossil dig and other kid's science activities
Huron Lightship
Museum
- Only remaining Lightship on the Great Lakes served as a floating lighthouse. For 36 years it guided mariners into the narrow channel of lower Lake Huron.
Pine Groove
- Electronic music festival located in Pine Grove Park, 3 music stages, exhibits, food & beverage, vendors, kids' activities
Thomas Edison Depot Museum –
Edison conducted his first electrical and scientific experiments in
Port Huron
. View a film of young Tom Edison's boyhood.
Fort Gratiot Light Station Grounds
- Lighthouse climb and tour, Tourist Trot - 5K run for adults and youth, plus a shorter 2K Fun Walk (www.phmuseum.org)
Learn more about
Port Huron's
"Be a Tourist in Your Own Town"
here.
Have you ever taken a "staycation" in your hometown? What did you do?