Birthday Celebrations at The Henry Ford
The Henry Ford in Dearborn is geared up to celebrate what would have been Henry Ford himself's 150th birthday this summer. Today, Lish Dorset of The Henry Ford fills us in on what's happening.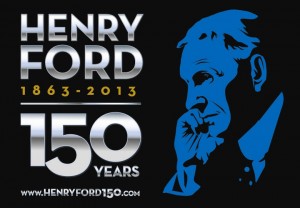 Summer is always a busy time at
The Henry Ford
, from families enjoying a visit together at Greenfield Village to kids enjoying a mid-day, school's-out-for-summer matinee at our IMAX Theatre. This summer is shaping up to be especially busy thanks to a packed schedule as we celebrate what would have been the 150th birthday of our institution's founder, Henry Ford.
We're celebrating Henry's legacy all year at
The Henry Ford
, whose birthday is July 30. Starting in June and running through August, pay a visit to Miller School in Greenfield Village and step back in time to the days of Henry's youth as he experiments with clock parts, machines and principles that challenged him.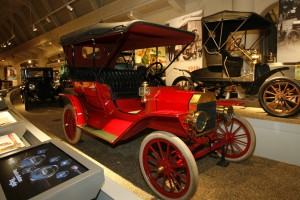 You can also visit Henry's T, a 15-minute dramatic play and hear how this ultimate maker was inspired to build his universal car. Follow up the play with a visit to Henry Ford Museum and learn how to build a Model T yourself.
Both Henry Ford Museum and
Greenfield Village
are offering guided tours to guests with an emphasis on Henry's work. Join our master presenters and learn more about his great body of work.
As one of the partners for this year's celebration of Henry, we're proud to be among such great Michigan organizations, like the
Ford Motor Company
, celebrating one of Michigan's own. Follow the latest Henry Ford 150th news
here
.
Probably one of the best celebrations of Henry's vision is
Driving America
. It's been more than a year since our revamped automobile exhibit opened back up to the public and we couldn't be prouder of it. Make sure to visit one of our interactive kiosks located within our Driving America timeline to access our online collections as well as games and fast facts.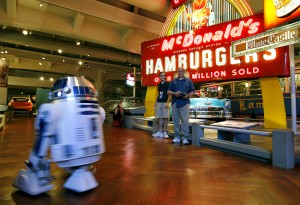 It's more than perfect timing that our fourth (can you believe it!) installment of
Maker Faire Detroit
happens just a few days before Henry's birthday. Expect to see some of your favorite makers, like Lifesize Mousetrap and Eepy Bird (AKA "The Coke and Mentos) guys mixed in with new makers and tinkerers July 27-28. We'll also be celebrating Henry's birthday by showcasing a few of our own artifacts along with special programming.
While there's a lot going on this summer, we'd love to hear from you. During your next visit, make sure to share one of your favorite Henry Ford quotes or innovations with us.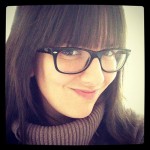 Lish Dorset is the social media manager for The Henry Ford in Dearborn. She lives in Royal Oak with her husband and cat, Ronnie. When she's not sharing some of her favorite artifacts from the collections of The Henry Ford with fans on
Facebook
, she's at home crafting. You can learn more about upcoming summer activities by checking out
The Henry Ford's blog
.