Five Reasons Not to Miss Ludington's Octoberfest Craft Beer & Music Festival
The Octoberfest Craft Beer & Music Festival, happening October 10-12, is Ludington's signature fall festival and a must see & do for Michigan Craft Beer lovers! Brandy Henderson of Pure Ludington shares five reasons why you don't want to miss this festive fall event: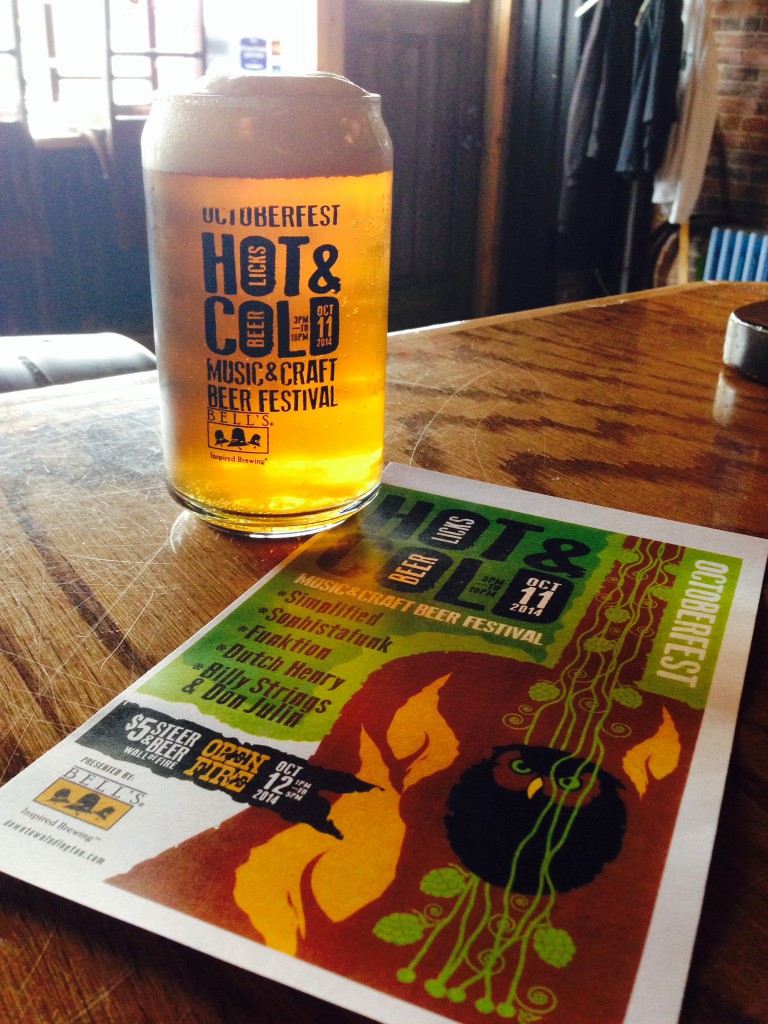 1. Michigan-made brews from Bell's Brewery
Michiganders love their craft beer and Ludington is making sure they are serving up some favorites this fall. Bell's Brewery is the title sponsor of the Octoberfest Craft Beer & Music Festival, which means festival-goers will be able to drink some of Bell's best including: Amber Ale, Kalamazoo Stout, Lager of the Lakes, Best Brown, Two Hearted and of course, Octoberfest.

Beer connoisseurs can purchase VIP tickets, which are limited to 100 tickets, and take part in a pre-festival VIP Beer School with the Bell's Brewery staff on Friday, October 10. VIP ticket holders will be able to sample the beers and learn a bit more about each brew and how it's all made. VIP Ticket holders will also enjoy private accoustic set by the healdiners, Simplified, and a meet and greet to follow.

2. Live Music from some West Michigan Favorites and Beyond
Ludington's Octoberfest is as much about the music as it is about the beer. The live music lineup includes national touring artists Simplified and Sophistafunk as well as some West Michigan favorites like Billy Strings & Don Julin, Dutch Henry and Funktion. The music will start at 3pm on Saturday and carry on throughout the evening.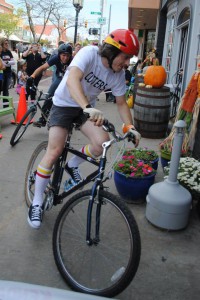 The music doesn't stop on Saturday either. Live local musicians will also take the stage at Sunday's Open Fire BBQ.

3. MittCrit Criterium Bike Race
Have you ever ridden your bike through a bar? Well here is your chance! The MittCrit Criterium is a short race, where the route actually takes racers through Barley & Rye and the Mitten Bar in downtown Ludington. Even if you aren't up to race, it is a sight to see!

4. Open Fire BBQ
Barbeque. Need we say more? Festival-goers should bring their appetites because the weekend is full of gourmet food for all! Sunday's Beer & Steer BBQ event will feature 4 local and regional restaurants who will be showcasing their best BBQ! A $5 ticket gets you in and from their you can gather around a bonfire, enjoy more beer from Bell's Brewery, local music and some tasty BBQ!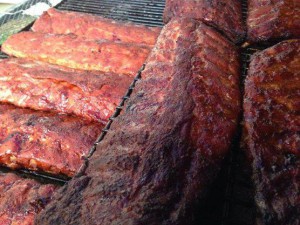 5. 50% OFF Second Night Stay
Fall in Ludington is a season of value. Great deals on lodging make it easy and affordable to stay for you to enjoy a long weekend in Pure Ludington. Now through the end of October, you can take advantage of half-off a second night stay (Sunday through Thursday). Take your pick from a hotel, motel, bed & breakfast, cabin or resort and enjoy an extended fall getaway in Pure Ludington!

Tickets for the 2014 Octoberfest Craft Beer & Music Festival are available online. For all your trip planning needs, visit: PureLudington.com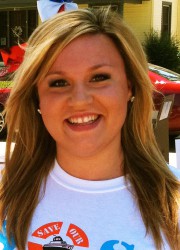 Brandy Henderson is the Executive Director of the Ludington Area Convention & Visitors Bureau. She is a lifelong resident of Ludington and a Michigan enthusiast.