Great Views and Great Brews: Waterfall Week in the Upper Peninsula
"Views and Brews" is happening April 21st - 27th in Marquette, MI. If you love Michigan waterfalls, craft beer, and scavenger hunts, then this a celebration you won't want to miss!
Today, featured blogger Jesse Land of Things to Do in the U.P. tell us what to expect from Waterfall Week 2014.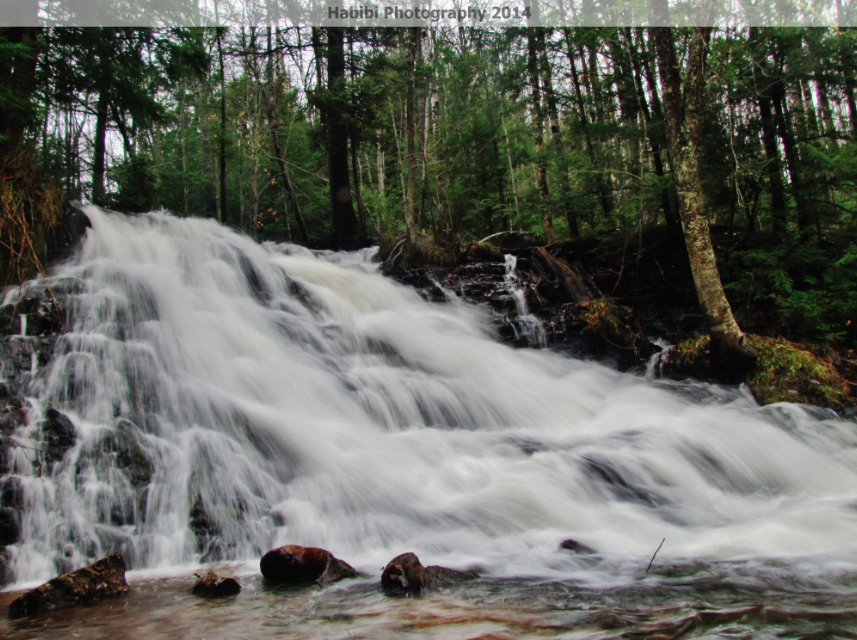 Morgan Falls - Photo by Habibi Photography
Waterfall Week, otherwise known as "Views and Brews" is a newer
Marquette area
event that's rapidly growing in popularity. Last year's inaugural event successfully brought hundreds of locals and visitors out of their homes, into the woods, and subsequently into the
Marquette area breweries
to score a free pint glass.
This year's event runs from April 21st to April 27th.
How Waterfall Week Works
Just about anyone 21 and over can participate in this fun event. All you need to do is visit a Marquette County waterfall, take a photo of yourself in front of the waterfall and then visit one of the four Marquette area breweries. You then show the bartender the photo, order a beer and you get to keep the special edition "Views and Brews" pint glass.
This year's event will run much the same as last year's, but with a couple notable differences - New beers, new prizes and a geocaching scavenger hunt.
Limited Edition Craft Beers
Each of the four Marquette County breweries has whipped up a special craft beer for waterfall week. If you're a craft beer lover, take heed, this could very well be your only chance to sample one of these custom brews. It breaks down like this:
Ore Dock Brewing Co.
- Dead River Drops Saison
Jasper Ridge Brewery and Restaurant
- Warner Creek Wheat
Blackrocks Brewery
- Yellow Dog Ginger Cream Ale
Vierling Restaurant and Marquette Harbor Brewery
- Black River Falls Cascadian Dark IIPA
All Ages Scavenger Hunt
This year a family friendly component has been added to waterfall week in the form of a geocaching scavenger hunt. Entry forms for the scavenger hunt can be picked up at the Marquette County Convention & Visitors Bureau located downtown at 337 West Washington St. Marquette, MI as well as participating breweries. The grand prize for the scavenger hunt is an overnight stay at any Marquette County hotel!
The Waterfalls
Alder Falls - Photo by Habibi Photography
The Marquette area is well known for its waterfalls. In fact, Marquette county has more waterfalls than any other county in Michigan! They local visitor's bureau even has a very useful waterfall map that I'd highly recommend you get. And the best part is it's totally free.
Just call the Marquette Visitor's Bureau at (906) 228-7749 and ask them to mail you their "waterfall map." They call it the waterfall map but it's also got a great list of beaches and scenic vistas, all of which have directions listed.
But in case you're the handheld GPS type, here's a list of some of the area's more popular waterfalls. These are also the waterfalls included in the scavenger hunt.
1.
Carp River – Morgan Creek Falls
(46.505N 87.438W)
2.
Carp River – Upper Falls
(6.50293N 87.44811W)
3.
The Dead River Falls
– Forestville (46.56841N 87.44811W)
4.
Black River Falls
(46.23N 87.46W)
5. Little Garlic River Falls (46.4018N 87.34448W)
6.
Warner Creek Falls
(46.433N 87.599W)
7.
Yellow Dog River 510 Falls
(46.7311N 87.70W)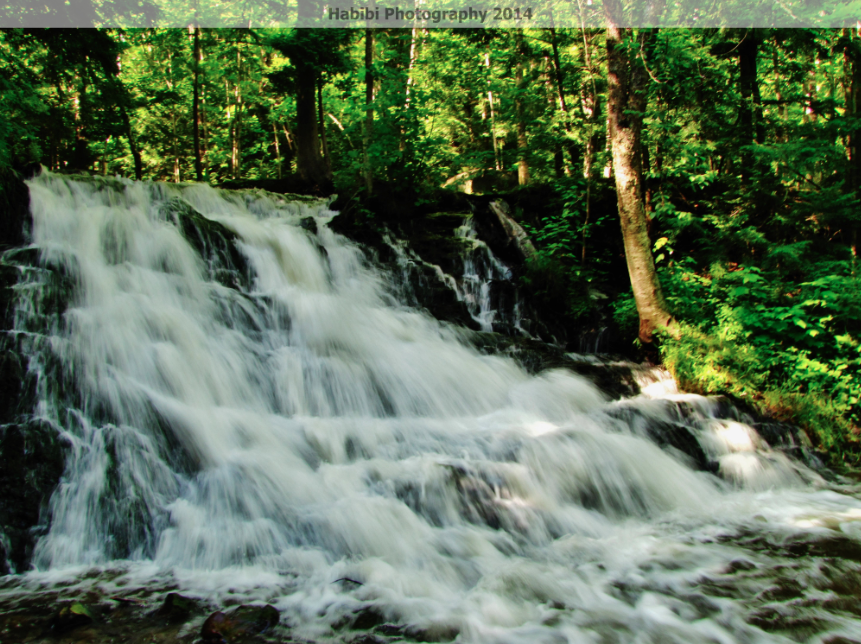 Photo by Habibi Photography
One final note: Bring snowshoes, or at least be prepared to hike through some snow to get to your target waterfall(s). You never know what the weather will be like in
the Upper Peninsula
and the way this winter has been there's definitely a chance that a good amount of snow will remain at the end of April.
I know I'm looking forward to seeing the water flowing again. And sampling those new craft beers, too!
Have you visited a Marquette area waterfall? Tell us about your visit.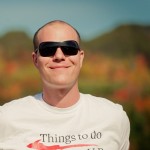 Written by Jesse Land of
Things to do in the U.P.
on behalf of Travel Marquette Michigan.