A Singing Christmas Tree and 3 More Holiday Displays You Have to See to Believe
It's time to the deck the halls in Pure Michigan! Many Michigan cities are already twinkling with holiday spirit. We've rounded up just a few of the most unbelievable holiday displays from around the state - one of them even sings! Check them out below.

America's Tallest Singing Christmas Tree - Muskegon
This Muskegon area event presented by Mona Shores High School has become a tradition for families near and far as a way of kicking off their holiday and getting into the spirit of the season. With its 25,000 colored lights, 15 tiers that reach 67 feet up into the majestic Frauenthal Center for the Performing Arts, over 275 singers, the Singing Christmas Tree must be seen to be believed.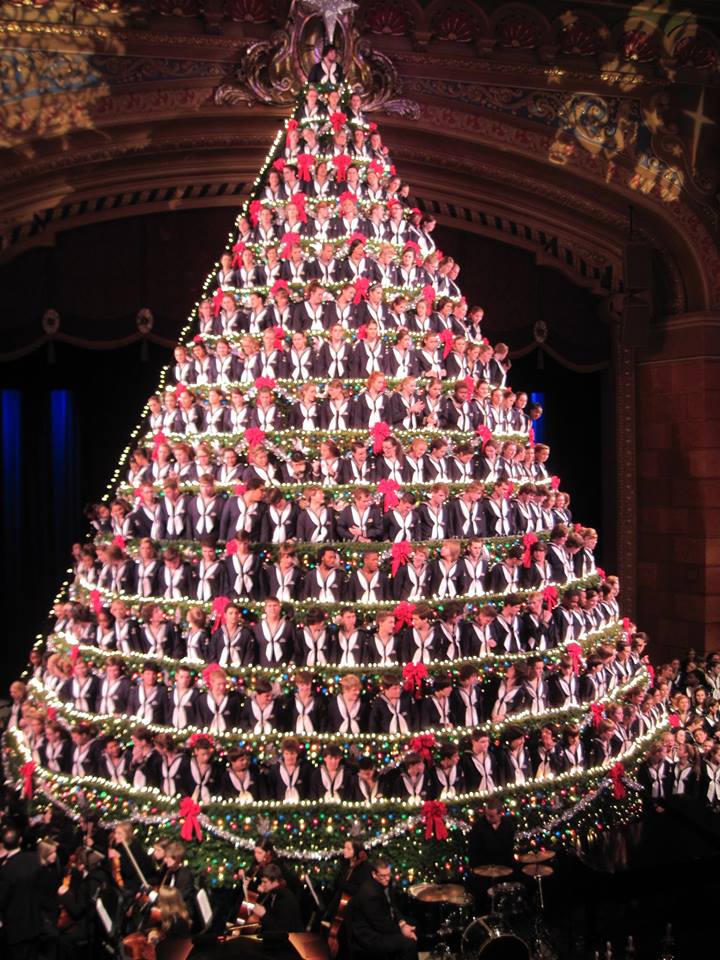 Photo via Singing Christmas Tree - Mona Shores Choir on Facebook

Michigan's Official Christmas Tree - Downtown Lansing
The 2014 official state Christmas tree is a 63-foot blue spruce tree harvested in Kingsford in the Upper Peninsula. Nearly 9,000 lights wrap the tree outside the Capitol Building in Downtown Lansing. Each year, Michigan's official Christmas Tree is lit during Silver Bells in the City which draws thousands of spectators (nearly 70,000 in 2014!).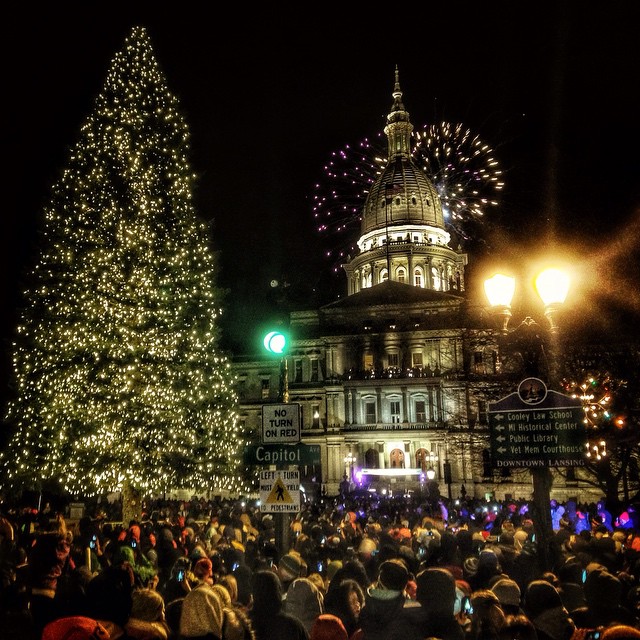 Photo via Instagram user @brettking

Bronner's CHRISTmas Wonderland - Frankenmuth
The world's largest Christmas store with over 90,000 square ft of decorations is a shopper's dream! Bigger than 1 1/2 football fields in size featuring over 50,000 trims, gifts, and collectibles. There are more than 350 decorated Christmas trees displayed in Bronner's salesroom, and approximately 100,000 outdoor Christmas lights that illuminate Bronner's grounds every evening throughout the year. Get more Bronner's fun facts here.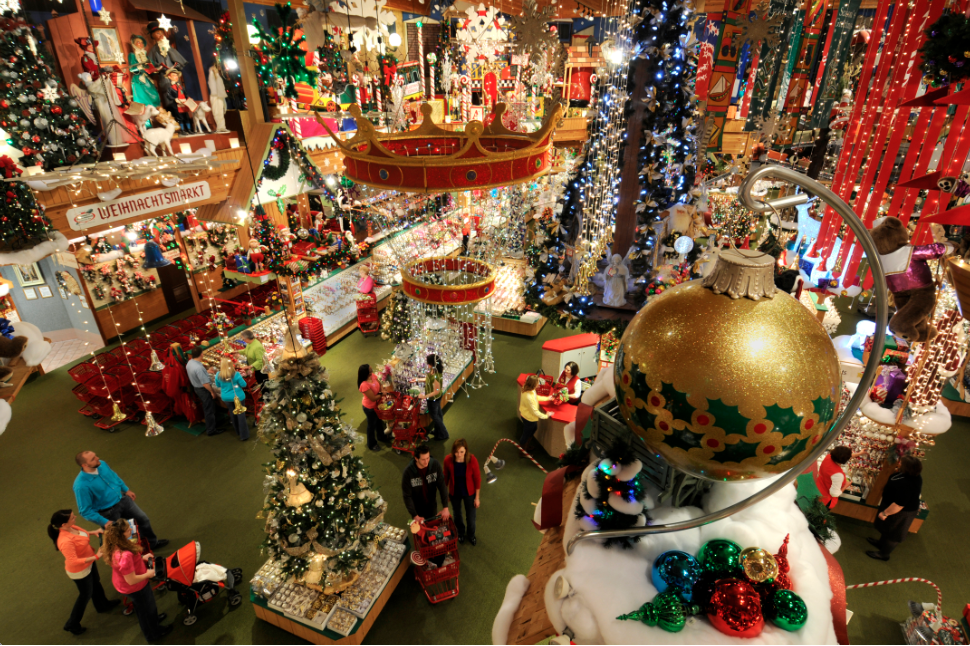 Photo courtesy of Bronner's CHRISTmas Wonderland

Menorah in the D - Campus Martius Park, Detroit
Celebrated this year on December 16th, Menorah in the D is a community-wide menorah lighting event at Campus Martius Park in downtown Detroit. The 26 ft tall menorah was designed and built by the artists Erik & Israel Nordin of the Detroit Design Center in Corktown.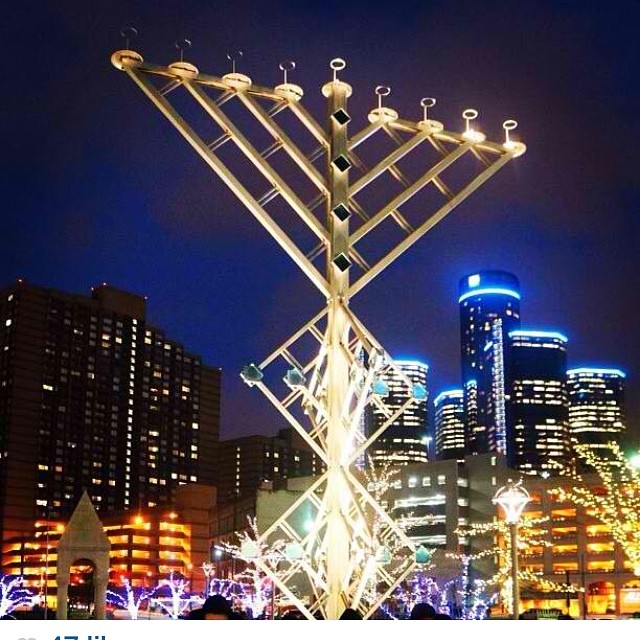 Photo courtesy of @MenorahintheD on Instagram

Have you seen any unbelievable holiday displays near you?