The Magical History Tour Has Arrived at Henry Ford Museum
If you missed it in 1964, here's your second chance.
The Beatles changed pop culture and the world of music forever. Were you an original Beatlemaniac? Or are you simply inspired by their music today? Either way, you'll have the chance to experience the creativity, love and curiosity of the Fab Four firsthand as
The Magical History Tour: A Beatles Memorabilia Exhibition
, presented by Meijer, makes its U.S. premiere at
The Henry Ford.
Don't miss the most comprehensive Beatles exhibition ever assembled, featuring instruments, clothing, rare original photos and many never-before-displayed artifacts!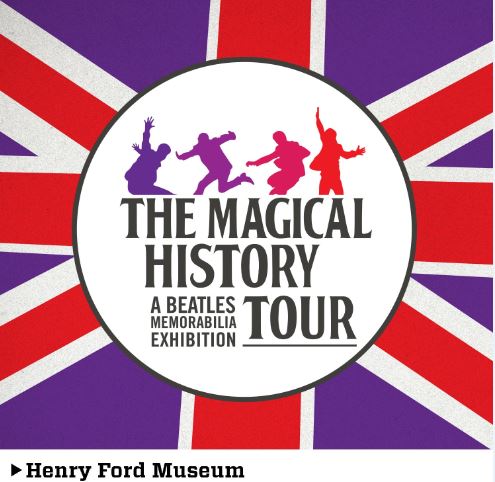 Photo Courtesy of
The Henry Ford
Follow the Beatles' iconic story from the very beginning, through the throes of Beatlemania, to the years of experimentation and dissention, and finally to their far-reaching inspiration today. This amazing story is told from the perspective of the Beatles, and visitors will experience pivotal points in their lives through this exhibition.
Your experience to
The Magical History Tour
includes:


Instruments, equipment and other personal belongings, including the original Quarrymen drum kit.


Letters, memos and pivotal documentation of the Beatles' career, including the official "break-up letter" typed by John to Paul's lawyer and signed by John, George and Ringo.


Rare photographs from the Beatles' touring years, including many that have never before been seen.


A vast collection of Beatles merchandise and memorabilia, including the album signed by John Lennon to his eventual killer hours before his death.


Variety named the Beatles the Icons of the 20th Century. Experience why in this immersive, educational and fun exhibit — only at The Henry Ford.



The Magical History Tour
takes over Henry Ford Museum April 30 through Sept. 18, 2016.
Admission
for members of
The Henry Ford
is $5; nonmember admission (including a ticket to Henry Ford Museum) is $26 for adults, $24 for seniors, and $20.75 for children ages 5-12.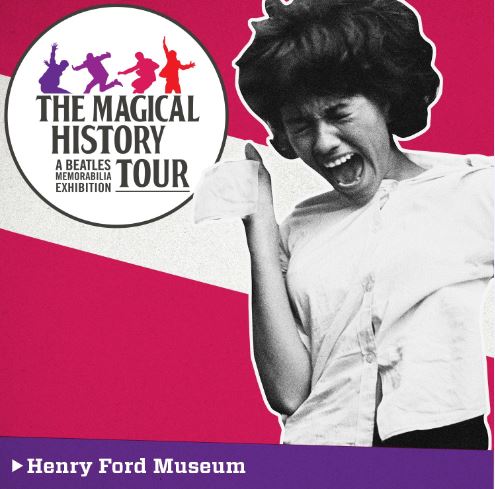 Photo Courtesy of
The Henry Ford
What is your favorite Beatles memory? Share with us by commenting below!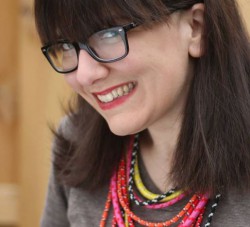 Lish Dorset is the social media manager for The Henry Ford in Dearborn, Michigan.
The Magical History Tour: A Beatles Memorabilia Exhibition
is not endorsed by, sponsored by, associated with, or otherwise affiliated with The Beatles, Apple Corps Ltd., or any member of The Beatles or their representatives.
The exhibition is a collaboration between Exhibits Development Group, exhibition producer, manager, and distributor; and PMA Collective, co-producer and memorabilia collection owners. The culmination of the world-class talent brought to the table by each party ensures that this is an undertaking of the highest quality, from the memorabilia to design to production.