10 Fun Facts About The Henry Ford's Innovation Nation
On Oct. 1, The Henry Ford's Innovation Nation marks its third season as part of the CBS Dream Team line-up. As we gear up for another year of Mo Rocca, dreaming big, unique stories from The Henry Ford's Archive of American Innovation and the stories from innovators across the globe, here are a few facts you may not know about the show:
1.
Filming for all The Henry Ford segments actually takes place over the course of three weeks. The film crew typically comes in for a week in July, September and December and can film anywhere between 7-8 episodes each week.
2.
Do you want to see some TV magic being made? Then make sure you connect with The Henry Ford's social media channels for updates on the next filming dates. Guests are welcome to watch the behind-the-scenes action, and you never know, you might even get to meet show host Mo Rocca.
3.
The show gives guests both old and new the chance to see and learn more about the great items inside The Henry Ford's collection. With 26 million artifacts, there's sure to be one that even the most dedicated of Henry Ford fans, might say "hey, I didn't know they had that!" This season, the show definitely does just that – highlighting some of our more familiar items like
Henry Ford's 1896 Quadricycle
and our 1913
Herschel-Spillman
carousel located in Greenfield Village to the unique items that may not be so recognizable, including the collection of Susana Allen Hunter quilts and telecommunications items from Charles Jenkins
4.
Not only does
The Henry Ford's Innovation Nation
provide a closer look at The Henry Ford's collection, but the show provides insight that labels aren't big enough to display. Each segment includes an in-depth interview with our curators that are actually filmed twice – once with the producers and then again with show host Mo Rocca. Guests interested in diving even deeper into story topics can visit
thehenryford.org
for a look at related archive items, photos, videos, blog posts and more inside our episode guides.
5.
The Henry Ford's Innovation Nation
has beat-out big names like Ellen and Oprah for Emmys! During its two years of award contention, the show has been nominated for six Daytime Emmys and has won two. In its first year, it took home the Emmy for Outstanding Special Class Series and in 2016 won the Daytime Emmy for Outstanding Writing Special Class.
6.
Emmys aren't the only awards the show has won. The show has received two Parents' Choice Silver Recommendations, one Cynopsis Media Social Good Award for Integrated Campaign for a TV Series and five Telly Awards.
7.
Show host Mo Rocca has been able to do some pretty cool things at The Henry Ford in the three seasons of filming. He's helped shear our Merino Sheep at Firestone Farm, driven our 1922 Detroit Electric inside Henry Ford Museum, helped out our conservation textile department, and this season will ride inside Henry Ford's first automobile – the 1896 Quadricycle.
8.
The Henry Ford's Innovation Nation has an awards program that educators can enter. The Teacher Innovator Awards recognizes America's most innovative teachers. This past year's winners received an Innovation Immersion Experience at The Henry Ford including round-trip airfare, accommodations, behind-the-scenes tours with our curators and a special recognition ceremony.
9.
The first season of the show is actually available on DVD! You can purchase The Henry Ford's Innovation Nation on our website
www.thehenryford.org
or inside one of our campus retail stores.
10.
This isn't the first time we've hosted our own TV show. In the 1950s Marion Corwell hosted "Windows to the Past," a history-based program for children on Detroit Public Television. Throughout the years The Henry Ford has been the backdrop for live broadcasts, interviews and even
dramatic television cameos
.
For more information on The Henry Ford's Innovation Nation visit
www.thehenryford.org
. Interested in tuning in? Check your
local listings
here
to find out when "The Henry Ford's Innovation Nation" is playing in your area.
Meet the Blogger: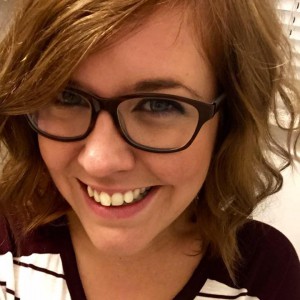 Melissa Foster is the Media and Film Relations Manager at The Henry Ford. Melissa is front and center on the TV show filming action as a part of the show's crew.