12 Hidden Gems in Michigan
Guest Blogger, Jessica Holli, from the Awesome Mitten tells us about some of Michigan's most unique places to eat, drink and play. Read her favorites below and find more places to visit on michigan.org.

As an associate editor with the Awesome Mitten, I edit tons of articles about the best secret spots in Michigan, and as a result, I am constantly in a state of wanderlust. Luckily, all of the destinations are located within our two fabulous peninsulas. From breathtaking dunes to sandwich shops, here are some of my favorite hidden gems in Michigan.

Chapel Rock Falls and Beach Trail
Pictured Rocks National Lakeshore, this trail winds visitors past gorges and around the Chapel Falls with several outlook opportunities. Continue along the trail to the beach and make sure to pack your swimsuit and your lunch; you won't want to leave!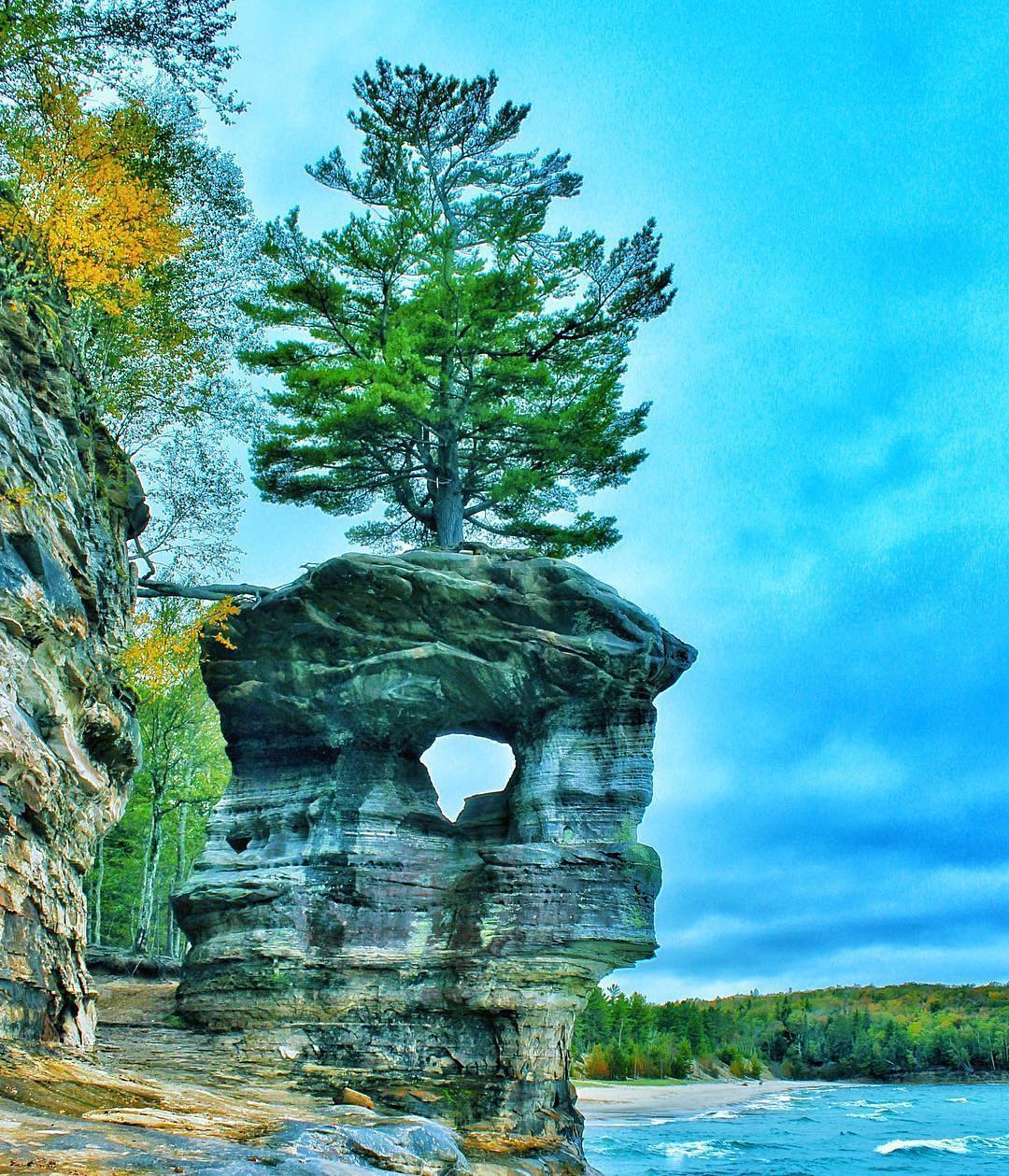 Atwater Brewery
Founded in 1997, Atwater Brewery in Detroit has turned a 1919 factory warehouse into a home for their German brewing equipment. Atwater churns out custom German lagers and American ales with ease. Stop by their taproom for a Vanilla Java Porter during your next trip to Motor City.

Old Town Lansing
Art aficionados, foodies, and music lovers will find something they love in Lansing's Old Town district. The neighborhood is home to celebrated art galleries, one of a kind restaurants and several music festivals throughout the calendar year. Stop by and explore countless antique stores and don't forget to try Craving Popcorn's most recent custom flavor.

Lost & Found Antique Store
Located in Grand Rapids, Lost & Found Antique Store will keep Mitten Pickers busy for hours. Among the well-curated mid-century modern collection, antique hunters will find vintage advertisements and custom pottery. Don't forget to bring your U-Haul!

Ocqueoc Falls State Forest Campground
For a proper slice of the Northern Mitten, pack your tent and visit Ocqueoc Falls, the largest falls in the Lower Peninsula. Hikers and bikers will find plenty of pathways and trails to occupy a weekend in the State Park. Make sure to arrive at the Park early if you want a campsite, no reservations means that all of the sites are first come, first serve.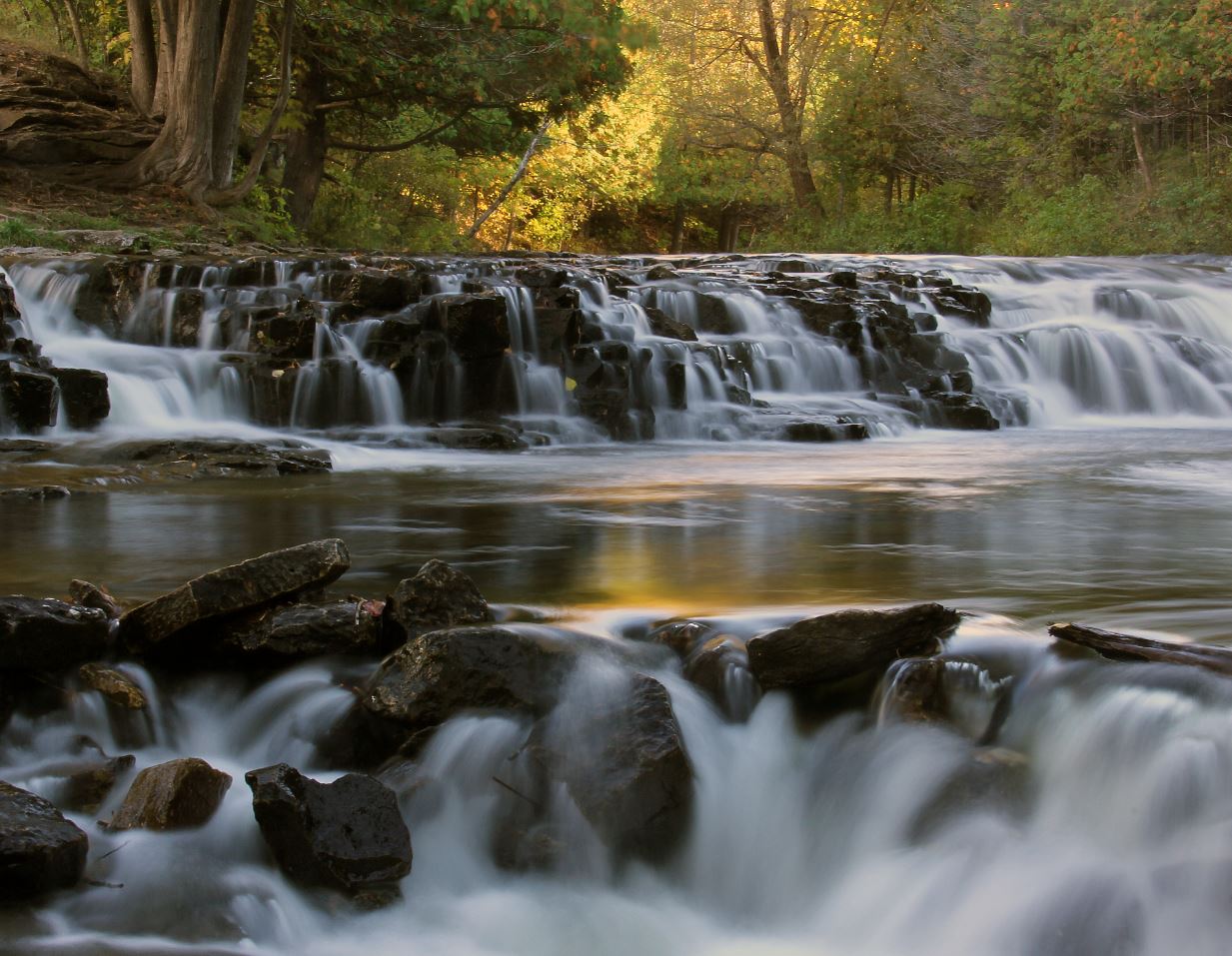 Ernie's Market
Ernie Hassan has been creating and serving sandwiches to Oak Park for more than four decades. Ernie's delicious sandwich fixings and sense of humor ensure that every customer leaves with a smile. This family-owned business doesn't accept cards, so make sure you stop by an ATM before stopping by. You might just hear Ernie shout, "Yeah, Baby!"

Arcadia Dunes
Take M-22 to the C.S. Mott Nature Preserve. There, you'll find 15 miles of hiking and biking trails and incredible views of the Lake Michigan shoreline. The journey is definitely the destination for this day trip.

Riverside Kayak
Explore Detroit on two paddles during a guided tour of the Detroit River and East Side Canals. You will need to register ahead of time online. B.Y.O.K. (bring your own kayak) or rent a kayak on sight and buckle your life jacket; after touring Detroit via boat you'll never look at the city the same way again.

Meyer May House
Meyer May, designed by Frank Lloyd Wright, is tucked within Grand Rapid's Heritage Hills district. Known as "Michigan's Prairie Masterpiece" it was commissioned by Meyer S. May, a Grand Rapid's based clothier in 1908. Steelcase began restoring the home to its original condition in 1985, and the Meyer May estate is now open for public tours. Visitors can explore Frank Lloyd Wright's restored home for no cost - admission is free!

Kitch-iti-kipi
Kitch-iti-kipi is as fun to say as it is to visit. The springs, Michigan's largest freshwater springs, were originally named "Mirror of Heaven" by the Native Americans. Known for its "emerald bottom," the springs emit 10,000 gallons of water per minute. Visitors can explore the crystal-clear springs via a self-operated raft.


Cheboygan Brewing Company
The city of Cheboygan can trace their beer-brewing roots back to 1827, when the Hentschel from Prussia founded a brewery on the Cheboygan River to serve the hard working lumber workers. Fast-forward to 2009 when Cheboygan historians and beer lovers came together to revitalize Cheboygan's craft brew culture. Stop by the Cheboygan Brewing Company's tap room for a taste of Michigan history and flavorful craft beers.

Donckers
This Marquette staple first opened in 1895 and continues to serve up the area's best homemade candy, breakfast, and lunch. While the star of Doncker's is definitely their immense candy selection, the restaurant that operates out of the establishment's original sandwich counter offers visitors the best comfort food.

About the Author: Jessica Holli is an associate editor for the Awesome Mitten. She has lived in, and loves, both parts of America's High Five. This Michigan State University alumna is obsessed with the Great Lakes, the color red and spending as much time as possible outside.