19 Things to do this Summer in Holland, Michigan!
Well-known for its Dutch history, Holland is historic yet hip. This unique place offers something for every personality. Discover Holland put together a list of things that you need to experience before this summer is over.

19. Climb 230 steps to the top of Mt. Pisgah, a towering sand dune with stunning views of Lake Michigan, Lake Macatawa and Big Red Lighthouse.

18. Tour a 260 year-old historic windmill! "DeZwaan" is the only authentic, working, Dutch windmill in the United States! This gem is at the center of a 36-acre public park with manicured lawns, landscaped gardens, and a Dutch street organ. You can take a guided tour of this landmark structure, celebrating 50 years in Holland, Michigan!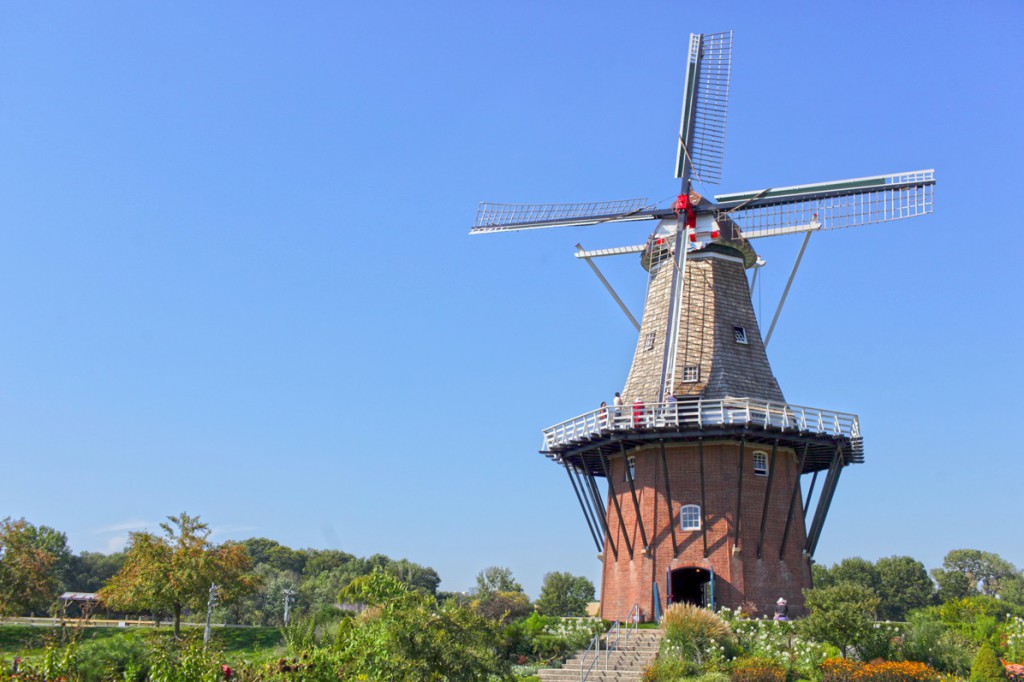 DeZwaan Windmill. Photo Courtesy of Scott Mievogel.
17. Nelis' Dutch Village – slide down a giant wooden shoe slide, kick up your heels at an authentic Dutch Dance lesson or get a birds'-eye view from the antique Ferris wheel. New in 2015 – make your own authentic Stroopwaffel at the Hungry Dutchman Café!
16. Learn how Holland's breweries and distilleries are using Michigan-grown products to create their award-winning beers and spirits. Tour New Holland Brewing Company's brewing and distilling facilities (Saturdays only), or Coppercraft Distillery (Wednesday-Saturday) for a farm-to-glass experience! A stop Warner Vineyards' tasting room in downtown Holland will complete your tasting experience with samples of fine Michigan wines – or a wine slushie!
15. The Holland Farmers Market is the place to find the freshest local, seasonal produce, meats, cheeses and more! Visit Saturdays at 10am for the weekly Chef Series presentation or Wednesday mornings for free kids' activities.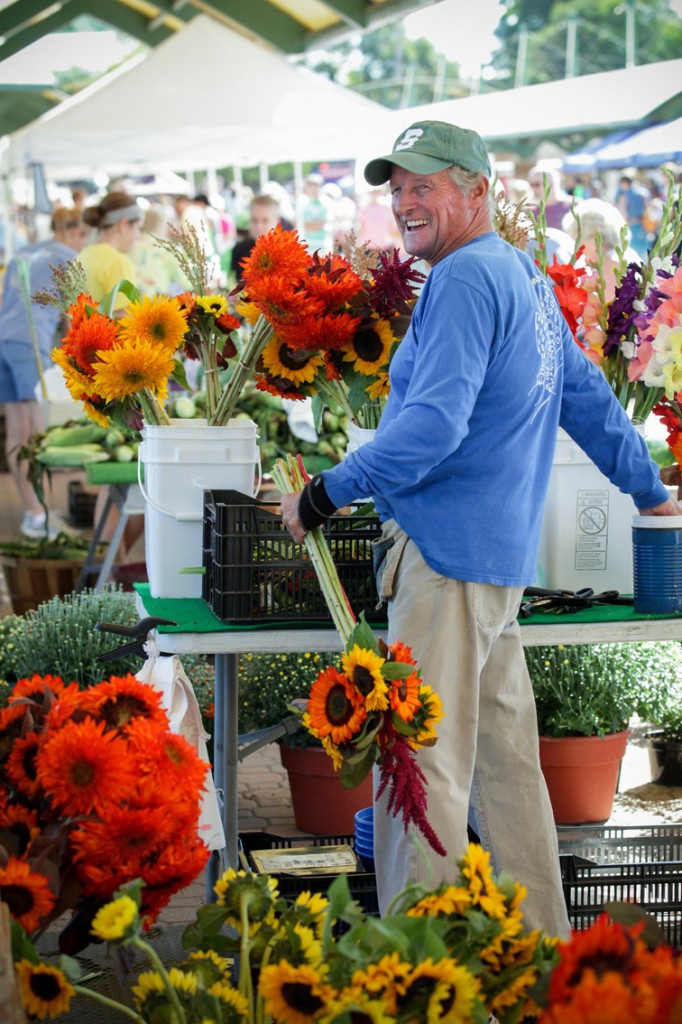 Holland Farmers Market - Photo Courtesy of Scott Meivogel.
14. Thursday nights the streets of downtown Holland come alive with the Summer Street Performer Series, where you'll find 8th Street packed with families enjoying more than 30 eclectic street performers, from mimes to musical acts to aerial acrobats!
13. Experience the lakeshore from two wheels - the Holland area has more than 155 miles of paved, bike paths for riders of all levels, as well as dedicated mountain biking trails. Is kicking back more your style? Take a ride on the Petal Cab, a pedi-cab service that offers tours of the Holland area.
12. Dine al fresco at Holland's beautiful waterfront restaurants, (The Piper or Boatwerks), or view a stunning sunset from the 5th floor deck at CityVu Bistro, located in downtown's CityFlats Hotel.
11. Enjoy a summer sunset over Lake Macatawa during a Friday night concert at Kollen Park, where live music from high-energy regional acts brings the crowd to their feet!
10. Art in the Park is Holland's annual fine arts and crafts fair in Centennial Park.
9. Savor the lakeshore, Michigan's most agriculturally diverse region, with a u-pick experience at one of the area's farms. Strawberries, blueberries, cherries, peaches and apples are all readily available in season.
8. Explore the trails at the Outdoor Discovery Center or DeGraaf Nature Center, where you'll find educational nature experiences and good old-fashioned fun! Families will enjoy barrier-free fishing and trail access at the Outdoor Discovery Center, and enjoy events like Maple Sugar Days at DeGraaf.
7. The fun continues even as summer winds down – the Holland/Zeeland Truck Parade begins in downtown Zeeland and ends at the Holland Civic Center with a chance to climb aboard the big rigs!
6. Shop 'til you drop! Downtown Holland's eclectic mix of retail boutiques means there's something for everyone.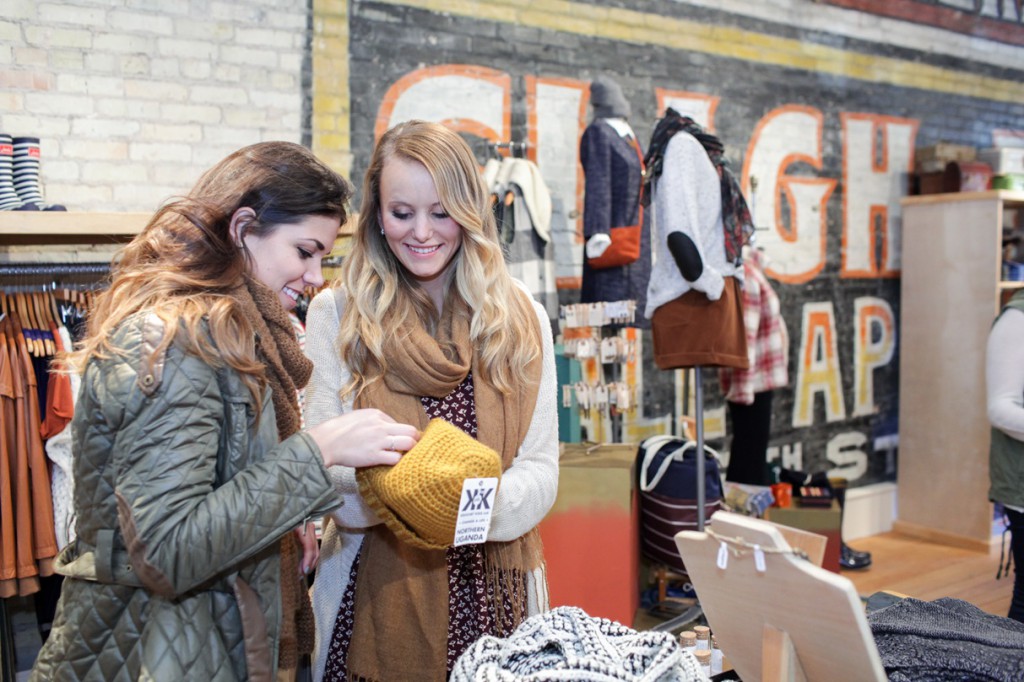 Downtown Holland Shopping. Photo Courtesty of Scott Meivogel.
5. Have a hands-on cooking experience at Fustinis Oil & Vinegar, where cooking classes focusing on seasonal ingredients invite you to taste and experience fresh-pressed olive oil and flavor-infused vinegars.
4. Pour a candle at Candle-ology, inside Moynihan Gallery! Create your own custom scent from more than 100 choices or make your own soy candle or custom-scented room diffuser, liquid soap or lotion!
3. Pick up a self-guided historic walking tour brochure at the Holland Visitors Bureau and wander through Holland's quaint historic neighborhoods where you'll learn about the early Dutch settlers and how their ingenuity shaped the lakeshore's history. During the summer, the Holland Museum and Gazelle Sports offer guided walks on designated Fridays.
2. Take a dip in the "Big Lake"! The shimmering waters of Lake Michigan welcome you from Holland State Park, Tunnel Park or several other Holland-area beaches. You'll find sugar-sand beaches with plenty of room for all, including an off-leash dog beach at Kirk Park.
1. Catch a sunset with your family! There's no better memory-maker than spending an evening watching the sun sink into the water from the pier at Holland State Park or perched atop the dune at Tunnel Park.