5 New Ways to Enjoy Traverse City This Summer
Even on vacation, you can get stuck in a rut.
Fortunately, up here in Traverse City there are so many different things to see, do and taste that there's really no reason for doing the same thing over and over. There are new thrills in store for those who are willing to try something different. Here are a few suggestions:
1. Watch the sunset from a kayak.
Summer sunsets are part of
Traverse City's
magic, whether you watch them from your hotel balcony, the top of a sand dune or a lonely Lake Michigan beach. But one of the most beautiful ways to enjoy the lovely colors of sundown, the deep hues of twilight and the wonder of a star-dusted night is from the cockpit of a kayak as it knifes its silent way through the dark water of Grand Traverse Bay.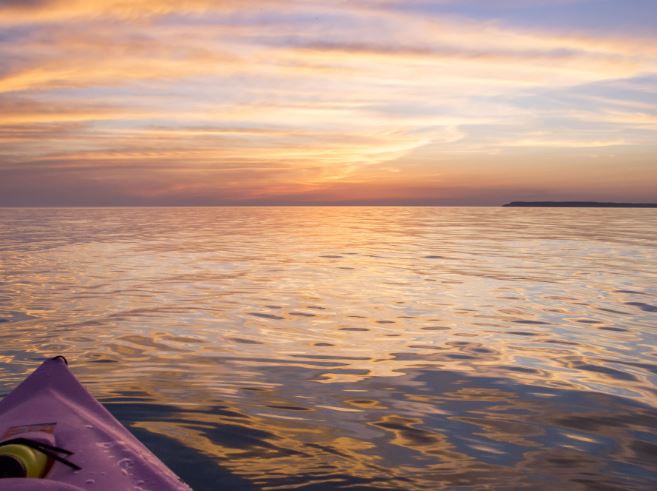 Photo Courtesy of Northern Swag
The ladies at
Paddle Away Tours
have years of experience leading small groups of kayakers on sunset, moonrise and starlight excursions in the waters of Bowers Harbor and Power Island.
2. Explore a Shipwreck.
There are dozens of
shipwrecks
lying in the crystal-clear waters near
Traverse City
– schooners, steamships, freighters and tugs. Some are in deep waters and can only be reached by experienced scuba divers – but a surprising number can easily be reached from shore, and all you need is a pair of fins and a mask.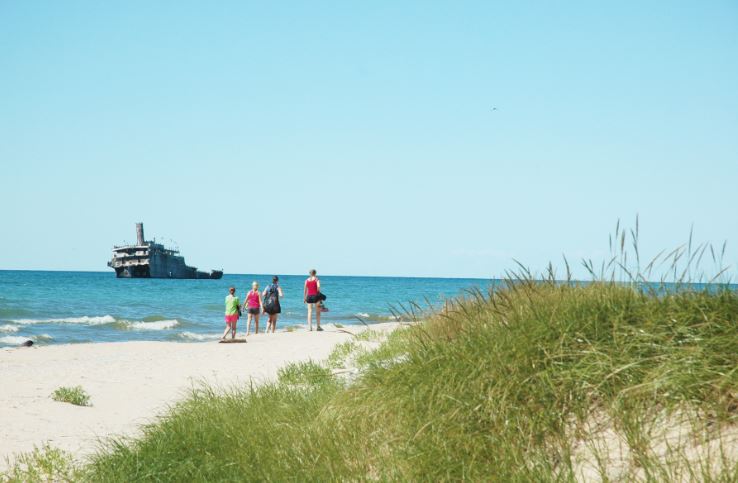 Photo Courtesy of Traverse City Tourism
The 160-foot wooden steamer
Three Brothers
and the 246-foot freighter
Francisco Morazan,
the
Rising Sun
and the skeletal remains of the 124-foot schooner
Metropolis
are all within easy reach of the adventurous snorkeler!
3. Do a Microdistillery Tasting
Traverse City
is already well-known for the quality of its wines and its craft brewing scene. But if you've already done the wine trail route or the brew trail route -- or if you're just not the wine or beer-drinking type -- there IS a third alternative.
Traverse City
is blessed with several fine
microdistilleries
that produce a bewildering array of brandies, vodkas, whiskeys, gins and other spirits – and putting together a tour of these places can be lots of fun as well as a great learning experience.
4. Walk, bike or skate the Sleeping Bear Heritage Trail
The
Traverse City
area is well-known for its many hiking, cycling and skiing trails, but one of the most exciting ones is still being built. It's the
Sleeping Bear Heritage Trail
, a paved pathway that allows cyclists, strollers, wheelchair pilots, in-line skaters and others to reach the highlights of the Sleeping Bear Dunes National Lakeshore.
Right now the pathway is 13 miles long. When completed it will stretch 27 miles, from the northern end of the park to Manning Road, just south of Empire.
5. Play a Round of FootGolf
Ever hear of
FootGolf
? This challenging hybrid between golf and soccer, where players try to sink regulation-size soccer balls in 21-inch holes with as few "strokes" as possible, is now being played at Elmbrook Golf Course in
Traverse City
and The Summit at Shanty Creek Resorts.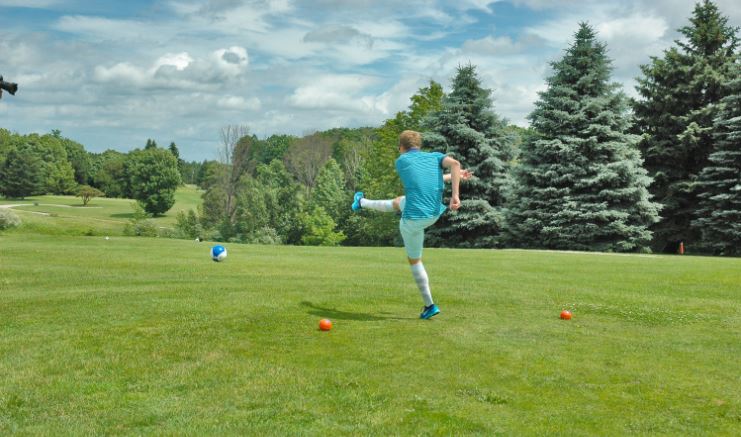 Photo Courtesy of Traverse City Tourism
The game is great fun, and its basic rules are like those of golf: the first shot at each hole has to be taken from the tee, and players must play past the usual array of bunkers, trees, water hazards and hills. Get your "team" together and try it!
Which of these Traverse City activities have you tried? Share with us in the comments!
Mike Norton spent 25 years as a newspaper writer and columnist before starting a second career as media relations manager at Traverse City Tourism. An avid cyclist, kayaker and hiker, he lives in the village of Old Mission.