5 Reasons to Visit Frankenmuth This Summer
Frankenmuth has long been known for its famous chicken dinners, and while that certainly hasn't changed, the area also offers many opportunities for summer adventures – both indoors and out! From water parks and zip lines to kayaks and riverboat tours, read on to learn more about the adventures that await you in Michigan's Little Bavaria.

1. Ride a zip line
Excitement awaits in the forests of Frankenmuth! Traverse the treetops and explore the woods above the ground at The Frankenmuth Aerial Park's zip line & ropes course. Climbers and zip-liners of all ages and skill levels can enjoy family fun in a stunning natural setting.

2. Take a river tour by riverboat, kayak, or stand-up paddle board
Frankenmuth first-timers and frequent visitors alike jump at the chance to experience the scenic Cass River alongside a knowledgeable, local guide. When you're looking for riverfront recreation in Frankenmuth, take advantage of Frankenmuth FunShips electric-powered boats or the Bavarian Belle Riverboat.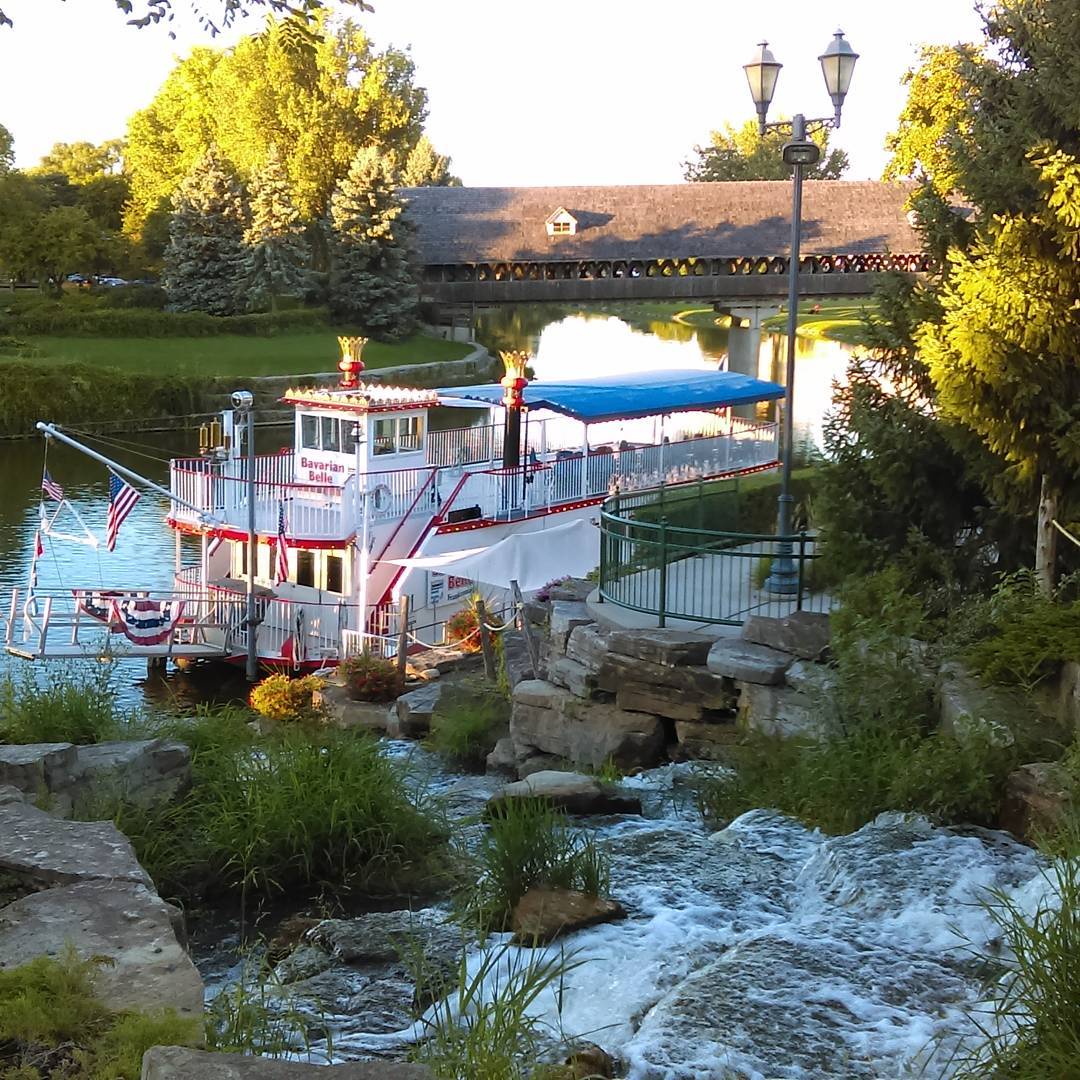 Your Frankenmuth FunShips excursion can include a 30-minute or 1-hour tour of Frankenmuth along the Cass – even an on-board wine & chocolate tasting! You can also enjoy a 1-hour narrated history tour of Frankenmuth aboard the Bavarian Belle Riverboat. Hop aboard this classic riverboat for a relaxing tour of the Cass River, complete with snack bar, soft drinks, and restrooms - all on deck.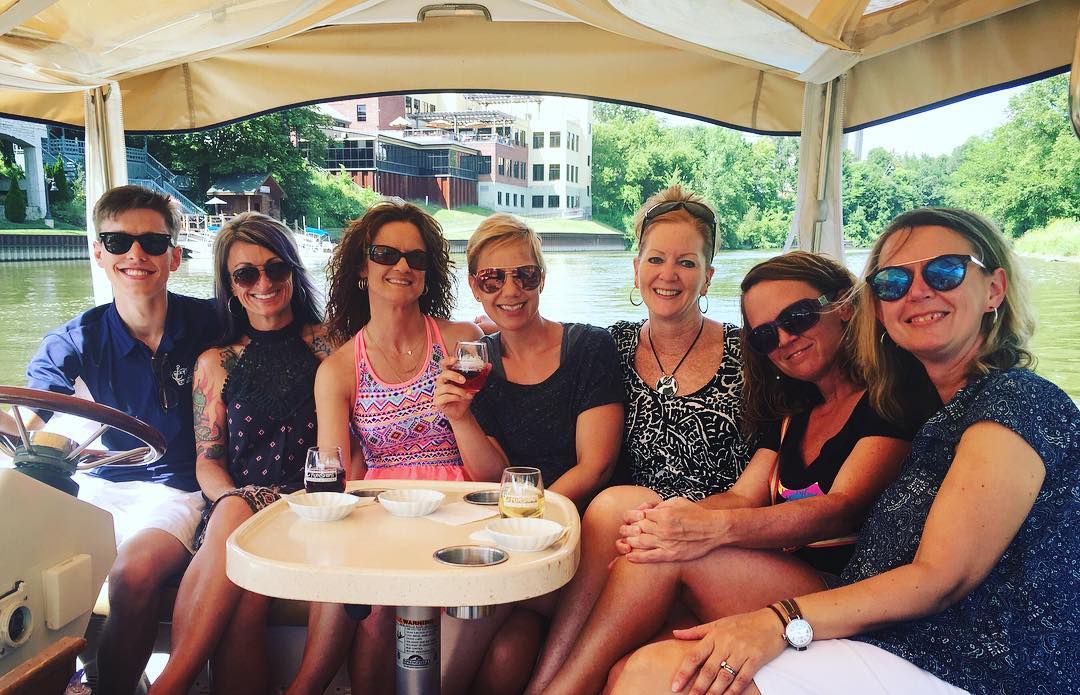 Would you rather captain your own Frankenmuth waterfront adventure? Bring your watercraft of choice to Heritage Park! Using the new handicap-accessible canoe and kayak launch – or the boat launch across the river – makes an outing on the Cass River a breeze. While traversing, consider using one of these other convenient Cass River Greenway Access Sites to see a different side of nature. For an active and unique, self-guided paddling adventure all your own, we recommend renting an AquaCycle!

3. Celebrate Christmas all year long
Experience the magic and joy of Christmas all year round when you visit Frankenmuth!
Bronner's Christmas Wonderland, the world's largest Christmas store, calls Frankenmuth home and is open 361 days a year. With over 50,000 trims and gifts to peruse, and over one-and-a-half football fields of store to explore, Bronner's is sure to awaken the holiday spirit no matter which season you visit. And remember to keep founder Wally Bronner's words of wisdom in mind, "It's free to enter, but it may not be free to leave."


4. Find your fishing sweet spot
Whether you're looking to cast a line or simply soak up the season's best scenery, make your way to the Cass River Dam, marked by the signature new rock ramp and Frankenmuth Fish Passage. A local landmark for over 160 years, the dam is part of the Saginaw Bay Watershed – Michigan's largest (and, in fact, America's largest) freshwater coastal wetland system! Once you're at the Dam, look west of the Lager Mill for some of the best fishing in Frankenmuth. Known locally as "fisherman's pool," this sweet spot is where fish of multiple species hold before entering the Cass River Dam's new rock ramp to continue upstream.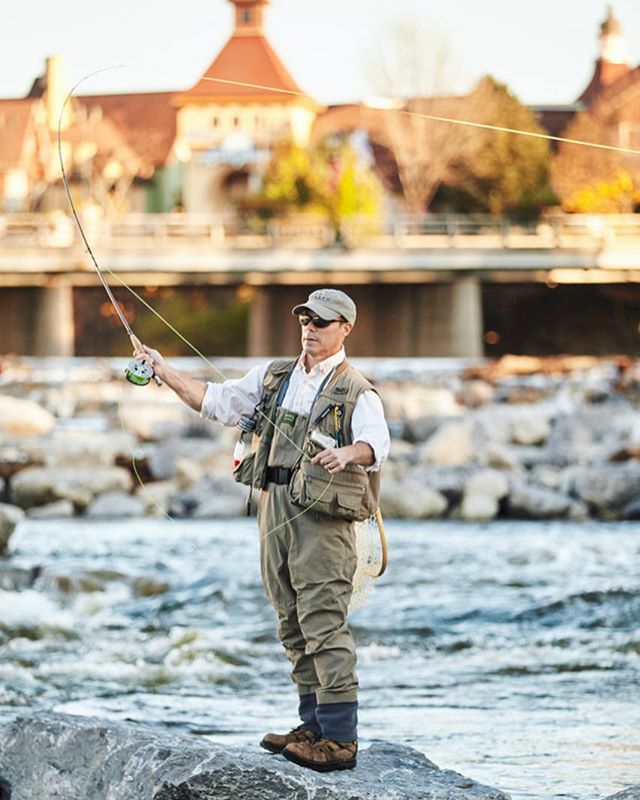 5. Plan a pop-up picnic
After a long day of adventuring on the water and around town, refuel without missing one magical Pure Michigan moment outdoors! Plan a no-prep picnic, jam-packed with Frankenmuth flavor, and enjoy it with the waters of the Cass as your backdrop. Locals love the convenience of Z Chef's Café (inside Zehnder's Marketplace), where you'll find the familiar favorites you've come to expect from Zehnder's Restaurant, ready for take-out to be enjoyed riverside. You can also order world famous Frankenmuth fare to-go from Zehnders' Main Street neighbor, Frankenmuth Bavarian Inn Restaurant. Their convenient Curbside To Go service is perfect when planning a picnic in a pinch! Dining by the river during prime produce season? Swing into the seasonal Frankenmuth Farmers Market (or its year-round Farm Store) and grab some locally-grown goodness to fill your picnic basket.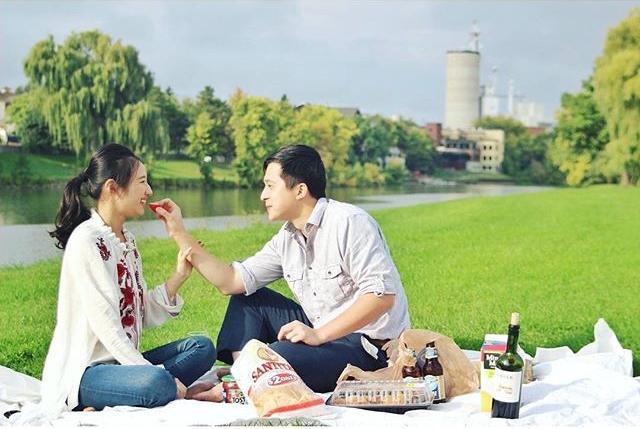 About the Author: Blair Cook, a Go Great Lakes Bay native, is the Founder + Creative Director at Brandscape, a boutique marketing firm that helps Pure Michigan businesses build their brands with handspun, original content. Her favorite part? Sharing stories and travel tips about the places she loves!