7 Things You Didn't Know About the Blue Water Area
Are you looking for a new area to explore in Pure Michigan? The Blue Water Area is a getaway to be discovered along the eastern shores of the Great Lakes state. Guest blogger, Danielle Kreger from the Blue Water Convention & Visitors Bureau shares seven things you didn't know about the Blue and its 140 miles of shoreline.
1)
The Blue has six
lighthouses
to visit; some locations offer a guided tour and tower climb while others simply pose for great photo opportunities. The nautical stories and current duties of each light station are different, however they have all stood their ground, placed for the purpose of guiding ships and their crew through rough waters.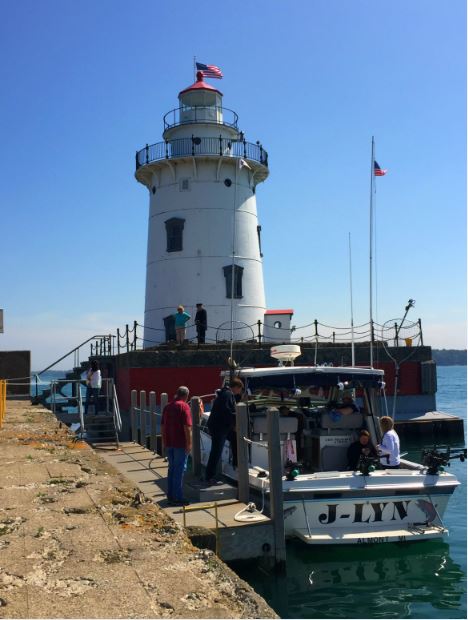 Photo Courtesy of Danielle Kreger
2)
The Blue has a nationally recognized water trail. The Island Loop Route National Water Trail, is a 10.2-mile looping water trail and is well suited to recreational paddlers, kayaks, canoes and paddle boards. It is the first nationally recognized water trail in Michigan and one of only 14 in the nation. The trail navigates through rivers, canals and lake and passes the
Fort Gratiot Lighthouse
amongst other favored locales.
3)
The Blue has a dark sky preserve.
Port Crescent State Park
, in
Port Austin
, has a designated area where no electric light exists for miles, giving star-gazers an unobstructed view of the night sky. The dark sky preserve is located in the day-use area where there's a charge for parking, but no overnight reservations are needed. Sit back and enjoy the wonders of the universe right in the Blue.
4)
The Blue hosts an incredible amount of festivals, free waterfront concerts and summertime events to enjoy like when 300 or more sailboats gather in the marinas of Port Huron to compete in the
Port Huron
to Mackinac Race. On race day, it is a continuous flow of sailboats as they pilot into Lake Huron in a race to
Mackinac Island
.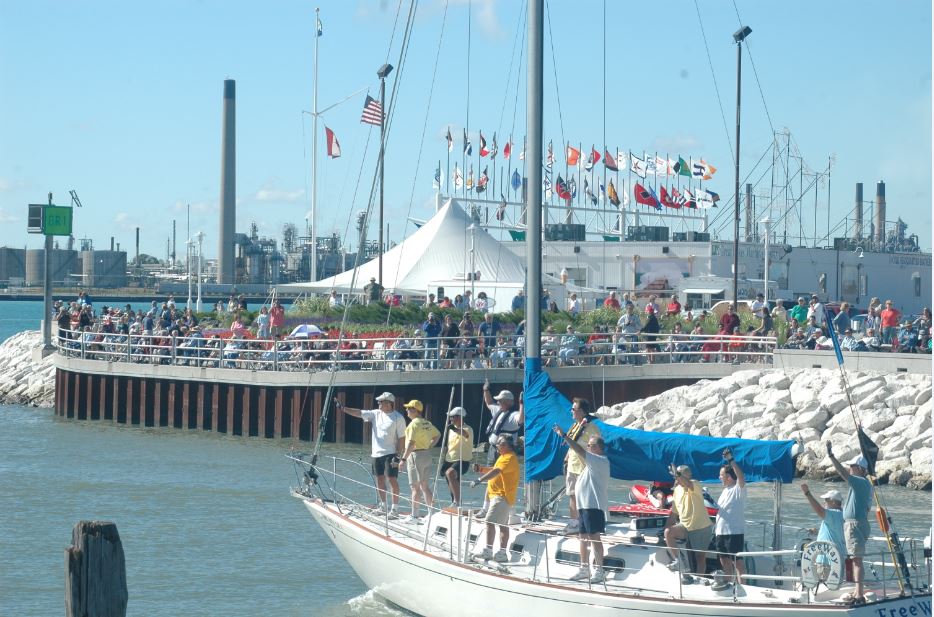 Photo Courtesy of Danielle Kreger
5)
The Blue has a 54-mile paved pedestrian/bike path that runs along the water's edge as well as a bit inland, winding around parks and neighborhoods. The
Bridge to Bay Trail
begins north of the
Blue Water Bridge
and extends to Anchor Bay in
Algonac
. Where some of the trail links are still being developed, helpful signage will lead you to the next path.
6)
The Blue has seven ADA accessible kayak launches. These launches provide an easier and safer way for people with physical disabilities to launch a kayak. They are located along waterways throughout the Blue.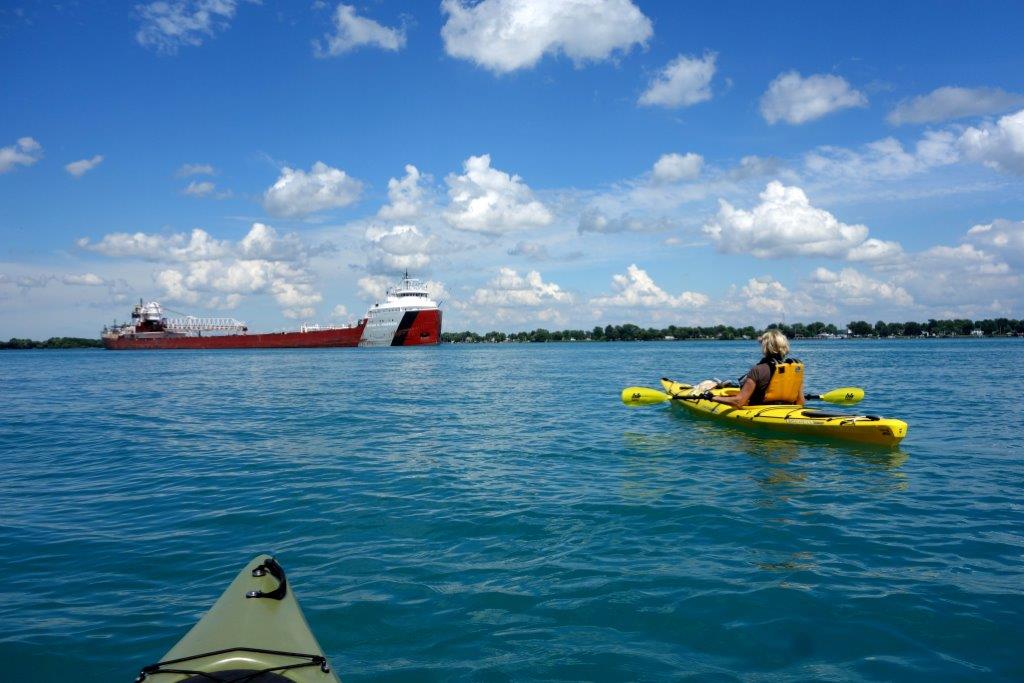 Photo Courtesy of Danielle Kreger
7)
The Blue is the terminus of U.S. Bicycle Route 20, which is a cross-country bike trail that runs along M-29 into downtown
Marine City
. From there, riders have the ability to take the car/pedestrian ferry to Canada for a cross-continental journey.
Discover these things about the Blue Water Area and let them lead you on an experience you'll treasure for a lifetime. For more details and info about the Blue, visit the
website
and
Facebook page
.
Danielle Kreger lives and works in the Blue Water Area. Though it is her home, she still sees the Blue as her getaway spot, loving the true-blue water and quaint hometown ambiance of each shoreline community. She gets her kicks photographing her family as they make their own ventures every day.
Have you ever visited the Blue Water area? Comment with your experience below!