9 Things for Your Pure Ludington Vacation Bucket List
From outdoor adventures to family fun, the summer months are the perfect time to visit Pure Michigan. Guest blogger Brandy Henderson, Executive Director of the Ludington Area Convention & Visitors Bureau, shares nine things that should to be on your summer bucket list. 1. Catch one of the Sunset Beach Bonfires planned this summer at Stearns Park Beach.
Grab your beverage of choice, beach blankets and chairs and head to the beach for an evening bonfire on the beach celebrating the stunning sunset over Lake Michigan. Mark your calendars for this free event on June 25, July 23 and August 27.
2. Watch the 4th of July Fireworks from aboard the SS Badger
.
Taking a trip on the historic SS Badger is always a treat, but the 4th of July
shoreline
cruise is pretty special. It's a great Independence Day celebration on the ship capped off with a spectacular view of the fireworks over Lake Michigan!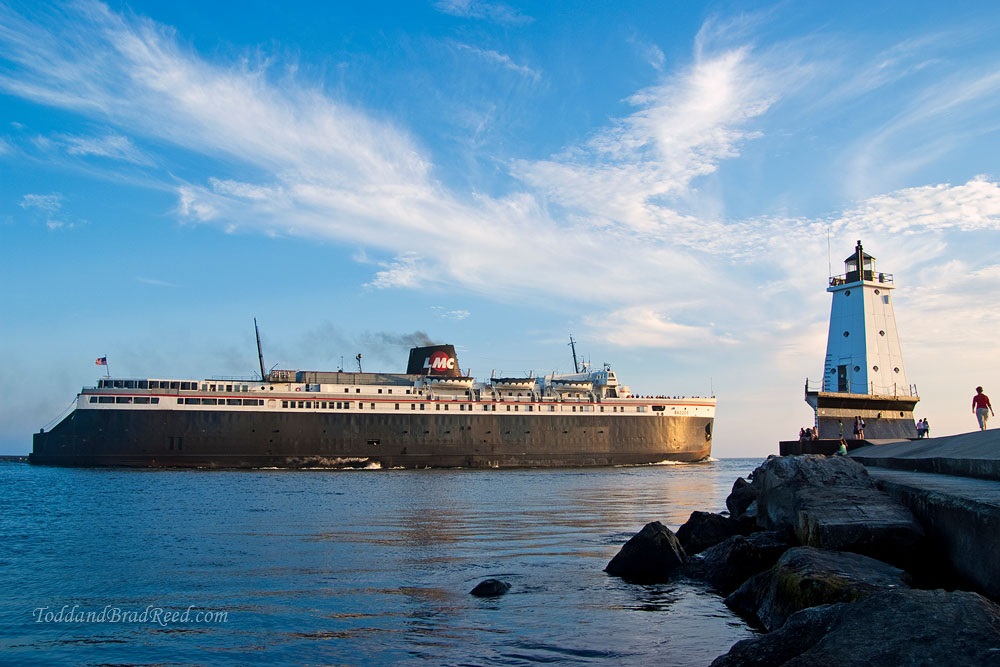 Ludington North Breakwater Lighthouse, Photo Courtesy of ToddandBradReed.com.
3. Kayak the Pere Marquette River.
This national scenic river is perfect for paddlers looking for a fun, easy paddle. There are several points of access and rentals along the river. Grab some friends and hit the river!
4. Get your Picture in front of the Love Ludington logo.
Located on the SE corner of the intersection of Ludington Avenue and Robert Street, this new artwork added last summer is the perfect backdrop for your vacation pictures! Be sure to tag your photo on social media #loveludington.
5. Explore the area's history along the Mason County Heritage Lumber Trail.
This self-guided, interactive tour of Ludington's lumber baron homes and historic places is a great way to explore new places and learn about our rich history. Download the Pure Ludington mobile app for more self-guided tours with directions
(Available for Apple & Android devices).
6. Take Charterboat fishing trip on Lake Michigan.
Known as the #1 Salmon Fishing Port in Michigan, fishing in Ludington is a great experience for groups and families looking for some adventure. Fishing on the "big lake" is a memorable experience and our fleet of charter boat captains are all about hospitality and sending you home with a big catch. Once you get your fish cleaned up, take it to one of our Catch-n-Cook restaurants where they will prepare a meal with your very own catch-of-the-day.
7. Hike to Big Sable Point Lighthouse
at Ludington State Park.
If you love lighthouses, this is definitely one to visit. Located inside the Ludington State Park, the light is open daily through October. You can climb to the top for a spectacular view of lush forest and miles of blue Lake Michigan water. If the 2 mile hike to the lighthouse isn't your thing, mark your calendars for one of the Bus Days, where for a small fee you can get a lift out the lighthouse and back.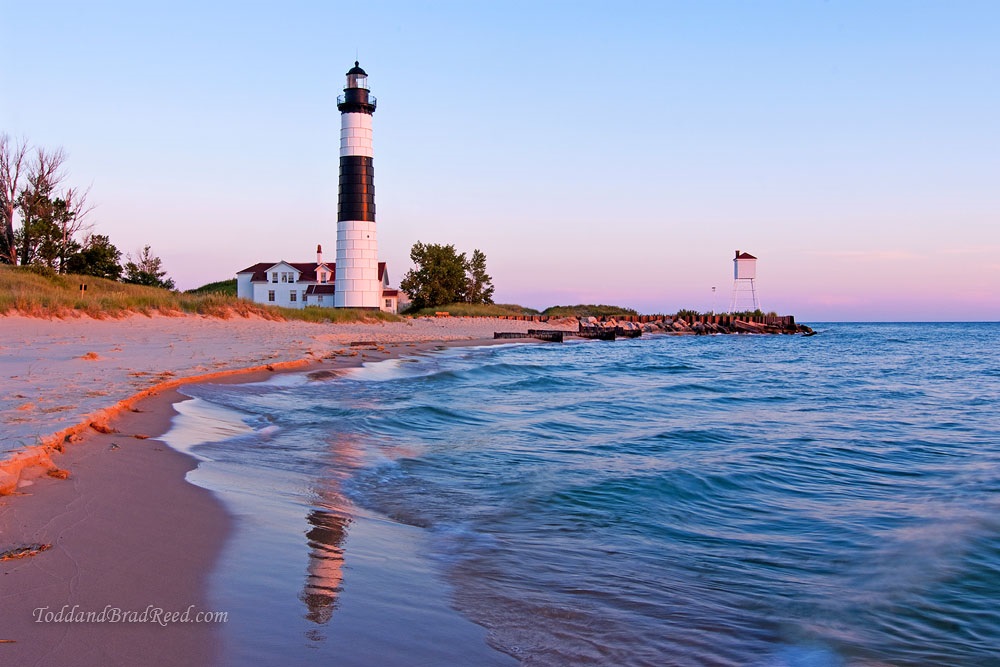 Big Sable Point Lighthouse in Ludington, Photo Courtesy ToddandBradReed.com.
8. Try a flight of Michigan's craft beers at The Mitten Bar .
Recognized as one of the
Top 50 Beer Bars in the US
three years in a row by DRAFT Magazine, this craft beer destination is a must see and do when visiting Ludington. They have 13 drafts of Michigan's finest craft beers on tap at any given time and offer a wide array of Michigan wine and spirits. This is also a great place for food and live music too!
9. Relax with your toes in the sand at any one of our
beautiful beaches
.
A vacation in Ludington wouldn't be complete without some relaxation and rejuvenation at the beach. With many beaches to choose from, you are sure to find the perfect place to park your chair and stick your toes in the sand.
What are some of your favorite memories from Ludington? Let us know by commenting below!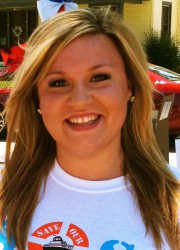 Brandy Henderson is the Executive Director of the Ludington Area Convention & Visitors Bureau. She is a lifelong resident of Ludington and loves to spend summer weekends at the beach, kayaking or enjoying a Michigan craft beer.
For more information on planning your trip to Ludington, visit
www.PureLudington.com
.