A Fall Road Trip Guide to Campuses across Michigan
Some Michiganders love Fall for the camaraderie and excitement of traveling to campus for football games and tailgating. Others enjoy roaming the state as tranquil weather and natural beauty descend throughout the season. Guest blogger Joel Heckaman from The Awesome Mitten asks, why not enjoy both? Find out what his colleagues loved most about their alma mater campuses below.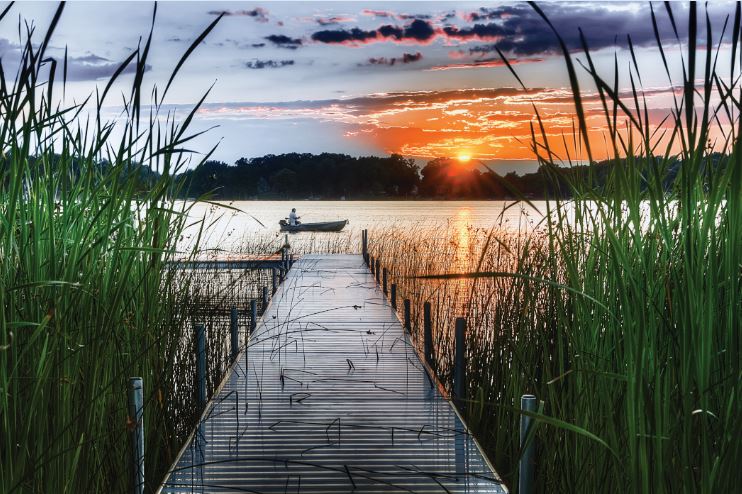 It starts with cooler air at night, comfortable weather during the day, and a noticeable decrease of mosquitoes. Gradually, we work our way through the excitement of a new school year, long drives to see the leaves changing on the trees, and crisp weekends with hay rides, cider mills, and pumpkin patches.
If there's one thing about Fall that gets the most attention year-round, it's the start of college football season. Students, alumni, and fans young and old look forward to Saturdays in the stadium or at a tailgate. But what about the other 40ish hours of a 48-hour weekend?
Road trips are one of my favorite Michigan pastimes, and that got me thinking about how to make the most of a football weekend, whether it's to the old stomping grounds or an away game across the state. So I reached out to my fellow
Awesome Mitten
colleagues and alumni, looking for what makes their alma mater special. Here are their takes on what should be on your to-do list when you hit the road this Fall.
Grand Valley State University
Nestled between
Grand Rapids
and
Lake Michigan
,
Grand Valley State University
(
Allendale
) combines the activity of a big city suburb with the relaxed nature of a beach town on a spacious campus. Three-time GVSU alumna and member of the Awesome Mitten Board of Directors Adrienne Wallace says, "Our hidden gem on campus is the Arboretum." She explained how it was originally established in 1990 with 33 trees, and a dedication ceremony naming the site after university leader Ronald VanSteeland in 2001 described the expansion to include 7 acres, 735 trees, and 125 shrub species.
Don't be fooled by GVSU's calm nature, though. Wallace is a fan of the raucous football as well, claiming, "every visitor should experience a Laker Football night game." As the winningest Division II program, the Lakers are a formidable opponent, and Lubbers Stadium is an intimidating place for visiting teams. "One of the top Division II facilities in the nation," Wallace adds. "The sell-out crowd, Laker marching band, fall colors surrounding you as you are out of the grip of the city plus football under the Allendale night sky... it's practically magical."
Northern Michigan University
On the edge of the dense woods and rolling hills of the Upper Peninsula,
Northern Michigan University
(
Marquette
) sits on the southern shores of
Lake Superior
. I don't know how much I could say about the beauty of the U.P. that hasn't been said many times over, but it would likely pale in comparison to the awe inspired by those open skies and gorgeous views.
Chaz Parks, NMU multimedia journalism alumnus and former contributing writer for The Awesome Mitten, specifically recommends a visit to
Blackrocks
, a 15-foot cliff on the lakeshore. "It's every freshman's rite of passage to jump into mother Superior off these righteous rocks," he claims. Parks also reminds us that all of the U.P.'s natural beauty does come at a price, though – an early winter. NMU students have adapted, and you've likely heard the folklore surrounding the underground (or under-snow) tunnels between buildings, which Parks confirms: "You can walk from the library to multiple classes without freezing, even during the dead of winter.
Wayne State University
You may not have noticed
Wayne State University
(
Detroit
) and its relatively small main campus in Midtown before, but there's a good chance you've seen one of their more than 100 historic buildings connected across Detroit. As the state's third-largest university, there's also a good chance you know someone who studied there. Jonathon Arntson, who is a WSU alumnus, former Awesome Mitten contributor, and current MittenTrip sidekick, points out specifically to look for the Yamasaki buildings. Their unique architecture stands out immediately without being garish, and Arntson adds that they are "intriguing to view and look great on Instagram."
WSU is in the Cultural Center district of Midtown, so you'll barely have to leave campus to explore the
Detroit Institute of Arts
,
Michigan Science Center
, Detroit Public Library, and
Charles H. Wright Museum of African American History
. The campus also hosts a
weekly farmers' market
on Wednesdays through the end of October, which Arntson says "is a lovely spread, repped by some of Detroit's more prominent urban farmers."
Central Michigan University
Not far from the exact center of the Lower Peninsula,
Central Michigan University
(
Mt. Pleasant)
has elements of both the north and south parts of the state. While CMU is one of the largest public universities in Michigan, surrounding areas include quiet woods and farms, the Chippewa River, and the
Isabella Indian Reservation
. Elementary education alumna and Awesome Mitten writer Margaret Clegg says that, despite the vast geography and large population, "the beauty was that it was small and easily traversable." As I have heard from many alumni, she explains, "there are many spots on campus to visit, but the most iconic is the CMU seal. Situated outside of ivy-covered Warriner Hall on the north end of campus, it's a definite photo op."
Clegg admits, "campus has grown dramatically since I first stepped foot on campus, but it's the older section that always holds that Chippewa charm." She suggests finding a parking spot and exploring the green, open campus on foot. If you need a rest, she says, "sit at the nearby benches and feed the squirrels that have grown overly accustomed to humans." If you find yourself getting hungry after all of that, Clegg says to finish with "a quick jaunt off campus to The Malt Shop, which has been serving up its iconic square pizza for the past 30 years."
University of Michigan
The first university in our state – even before it was a state – the
University of Michigan
(
Ann Arbor
) is well known for its history of athletic and academic success. But Erin Bernhard, UM English alumna and former Awesome Mitten managing editor, says that there is so much more than that. "One of the best things about campus is how integrated it is into the town of Ann Arbor," she says. The two blend almost seamlessly, with shops and studios interspersed with university buildings, and events (which happen frequently) are often targeted toward both communities.
What really makes Bernhard want to return, though, is the scenery. "Ivy covered buildings, exposed brick, and historic architecture makes everything - even simply walking to class - a little more perfect in the fall," she reminisces. The variety of places to explore is a big factor too, she says: "You can't beat studying or relaxing in the Law Library courtyard with the trees losing their leaves all around you. For sports enthusiasts, taking in a football game at the
Big House
is - or should be - on everyone's bucket list. For those who want a quiet place,
Nichols Arboretum
is the perfect place for a quick, relaxing hike along the Huron River. All in all, autumn in Ann Arbor is what dreams are made of."
Michigan State University
Obviously I wasn't going to leave
Michigan State University
(
East Lansing
) off this list, so I've recruited Jennifer Orlando, journalism alumna and Awesome Mitten writer, to give her own take on what makes MSU's campus great. She says that early Fall is "the best time to take advantage of all the scenic spots while visiting." So where to go first? She says, "
The Spartan Statue
is a must-see spot. The statue is so majestic, but it looks particularly beautiful when all the surrounding trees and bushes turn colors."
That's not all. Orlando continues with a laundry list of other outdoor sightseeing activities: she names Beaumont Tower, the
bridges over the Red Cedar River
,
Beal Botanical Garden
, and
Broad Art Museum
just off the top of her head, each described with phrases like "breathtaking" and "beautiful reverence." She adds that the best way to enjoy all of them is by stopping at the
MSU Dairy Store
for delicious and unique ice cream flavors (including one for every Big Ten Conference school) and then "taking a walk along the Red Cedar. It's so pretty and you'll get a good feel of just how expansive MSU's campus is."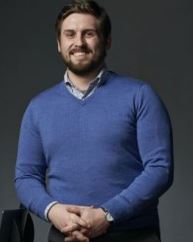 What activities or sights would you suggest for visitors to your alma mater? Let us know in the comments!
Joel Heckaman is a longtime Michigan resident who loves the culture, scenery, beer and music of the mitten state. He is a Michigan State University alumnus and founder of the Middle of the Mitten local music festival.He is also a social media professional with experience working with MSU, UM, TEDxDetroit, the Big Three and other proud Michigan brands. You can find him talking about many of these things, as well as cheering on the Spartans and Red Wings, on Twitter and LinkedIn.