A Picture Perfect Fall Color Tour
Jesse Land, founder of Things to do in the U.P., is back to take us on another fall color tour around the Upper Peninsula. If you missed his last two posts, be sure to check out his recommendations on tours around the Keweenaw Peninsula and the central area of the U.P.
For more ideas on fall color tours around Michigan, see this week's Pure Michigan fall color report on michigan.org.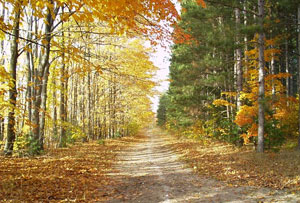 So far, I've taken you on one fall color tour through the rugged
Keweenaw Peninsula
, and on another "off the beaten path" through the central U.P. Today, I'm going to lead you from Marquette to Grand Marais, via the one of the Upper Peninsula's crown jewels,
Pictured Rocks National Lakeshore
. You'll definitely want to bring your camera along for this one!
Before we get started, Marquette has oodles of great places to stay. A couple of my favorite are the historic
Landmark Inn
and newly constructed Hampton Inn, both of which are within walking distance from Marquette's many excellent eating and drinking establishments. (
The Vierling
is one of my favorites.)
Breakfast in Marquette
Both of the aforementioned hotels have good breakfast options. That said, the
Sweetwater Café
has been woven into the fabric of the Marquette breakfast scene for as long as I can recall, and is well worth a look. According to their website, they serve "both old fashioned favorites and unique dishes inspired by flavors from around the world." Having eaten there more than a few times, I'd say that's a very accurate description. Drink some coffee. Eat breakfast. Leave with a smile on your face.
The Morning Drive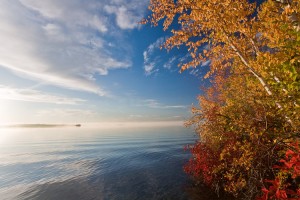 Now that you've got a full belly and some caffeine in your system, lets' hit the road! M-28 east stretches about forty five miles east from Marquette to Munising. It's a pretty drive full of fall color. It also hugs the Lake Superior shoreline most of the way so you'll see "the big lake" appear through gaps in the vibrant hardwoods every now and again.
Pictured Rocks - Via Boat Tour!
To make the most of your day, get to Munising in time to catch the 10:00 AM
Pictured Rocks boat tour
. The "regular cruise" lasts about two hours and forty minutes, and will show you some of the most popular Pictured Rocks sites, including Miners Castle, Lovers Leap, Grand Portal, and many others! It's the best way to see much of what Pictured Rocks has to offer in a relatively short period of time. (2012 tours run through October 21
st
)
The Famous Highway H-58
Highway H-58, stretching from Munising to Grand Marais, is a wonderfully curvy drive. You'll pass by the White Birch Forest (brilliant in fall) and wind through an endless stand of hardwoods as you drive east toward Grand Marais.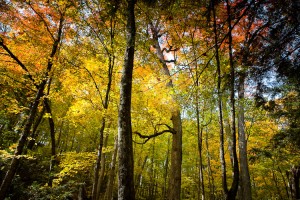 If you're up for a hike, I'd recommend the venturing off on the three mile (round trip) hike to Chapel Falls. It's roughly midway between Munising and Grand Marais, and leads down an easy trail through a forest of hardwoods that are always full of color in autumn.
H-58 boasts several scenic turnouts, but I'd highly recommend stopping at the Logslide Overlook. Once literally used to slide huge logs down the 300 foot drop to Lake Superior, Logslide is now a gorgeous scenic overlook that offers wonderful views of the Au Sable lighthouse to the west and the expansive
Grand Sable Dunes
to the east.
Destination Grand Marais
A little further east lies
Grand Marais
, a wonderful little harbor village that fills up in the summer but offers travelers some elbow room in the fall. As far as places to stay here, I've heard great things about the
Hill Top Cabins
, though they've always had no vacancy when I've called! (I'm thinking that's a good thing.)
I recommend checking out the one of a kind
Lake Superior Brewing Company
for great pizza, fresh fish and locally brewed beer. And if you end up staying the night, the
West Bay Diner
is a standout breakfast spot!
If you do even some of what I've recommended, at the end of the day you should have a good handle on what Pictured Rocks is all about, and you'll hopefully also have filled up your camera with picture perfect memories!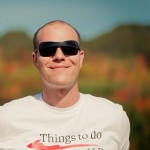 Jesse Land is the founder of Things to do in the U.P., a website dedicated to helping people discover the best of the Upper Peninsula. For regular Upper Peninsula travel tips, follow Things to do in the U.P. on Facebook at http://www.facebook.com/thingstodointheup.