A Story Woven of Cloth on Display at The Henry Ford
It's human to want to leave a legacy — some small impact on the world that will outlive us. For the Roddis family of Wisconsin, that legacy comes partially in the form of generations' worth of clothing, now a part of The Henry Ford Archive of American Innovation. Visit the new exhibit at The Henry Ford starting November 5. It's sure to be a fun and inspirational trip! Read below for more information.
"What's absolutely wonderful about this collection is it's from one family and spans many decades and several generations," said Jeanine Head Miller, curator of domestic life for
The Henry Ford.
"Often, people don't save things to this degree — they get dispersed and their stories are lost."
The Roddis family was a successful middle class family living in Marshfield, Wisconsin, from the 1890s to the 2010s. William H. Roddis moved to this small town from Milwaukee with his wife, Sara, and his son Hamilton and daughter Frances in 1894. There, he turned a struggling veneer business into the thriving Roddis Lumber and Veneer Company. His son Hamilton continued this success. And there, Hamilton Roddis and his wife, Catherine Prindle, raised a family of five daughters and one son.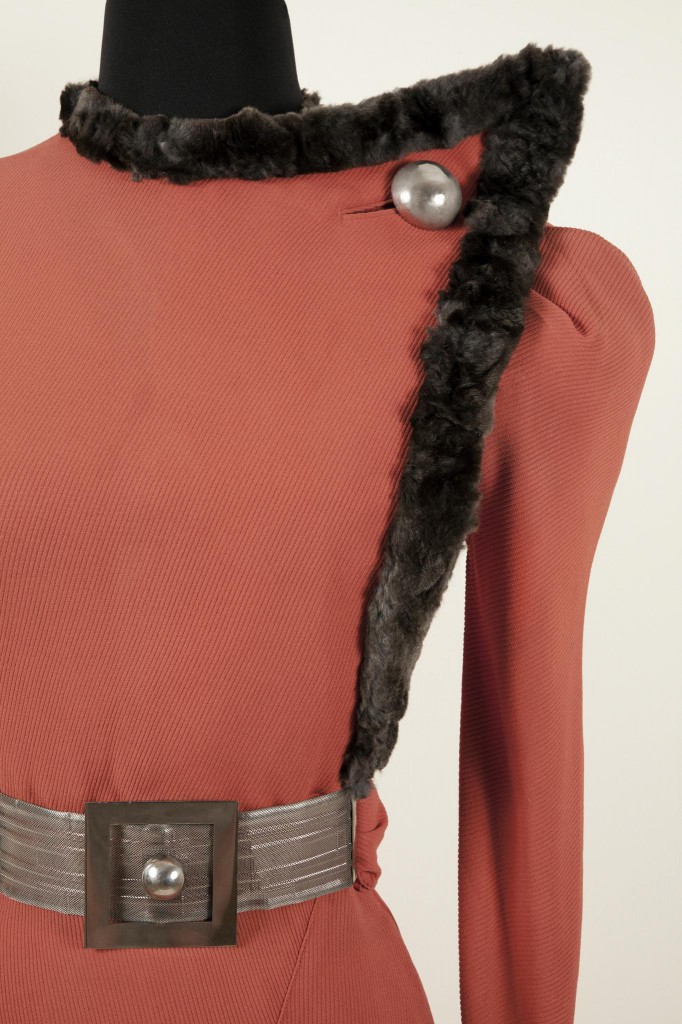 Photo Courtesy of Gillian Bostock Ewing
Though living in a small town away from urban centers, the well-educated Roddis family was in touch with the larger world. The Roddis women loved stylish clothes and found ways to keep up with fashion. "Their closets held garments available in the stores of Milwaukee, Chicago, New York or Paris — as well as stylish garments made by Catherine," Miller said.
Though the family was prosperous, they didn't have an unlimited clothing budget, stocking their closets very wisely. "Their clothing was tasteful, beautifully designed and constructed, but not pretentious," Miller added.
Hamilton and Catherine's daughter Augusta played a key role in preserving the generations of the family's garments acquired by
The Henry Ford
, storing items in her family home's third-floor attic for decades.
Augusta Roddis died in 2011.
The Henry Ford
acquired her treasured collection in 2014.
American Style and Spirit: 130 Years of Fashions and Lives of an Entrepreneurial Family
goes on exhibit in the museum on November 5.
Photo Courtesy of Gillian Bostock Ewing
"Now that
The Henry Ford
is the custodian of the collection, it is our responsibility to preserve these garments for the future," said Fran Faile, textile conservator at
The Henry Ford.
"We do that by housing them in specialized storage areas, exhibiting them only for limited periods of time and ensuring that the materials used for display are safe for the delicate fabrics. We are committed to providing the best possible care for the artifacts entrusted to us."
Even the most delicate of repairs are considered carefully, she added.
"In the end, what the family appreciated about
The Henry Ford
was that we valued the context," noted Miller. "The garments are lovely and interesting to look at, yet they take us beyond, into broader stories of America. So the collection is about more than just fashion. It's about people — and the American experience spanning more than 130 years."
Alexa Stanard is a guest writer for The Henry Ford. Her story, along with other facts about American Style and Spirit: 130 Years of Fashions and Lives of an Entrepreneurial Family can be see in the current issue of The Henry Ford Magazine. You can learn more about the Roddis collection of artifacts in our digital collections.