ArtPrize Made Easy: 5 Steps to Enhance Your Visit
Whether you're an ArtPrize regular or this will be your first trip to the world's most radical art competition, you can follow these simple steps to make your experience more efficient, pleasant and fun.
The Art Newspaper has officially recognized
ArtPrize
as the most-attended public art event on the planet – about 400,000 people stream into downtown
Grand Rapids
during the 19-day festivities. That number is likely to swell this year, as the New York Times highlighted ArtPrize in naming
Grand Rapids
#20 on its list of
52 Places to Go Worldwide in 2016
.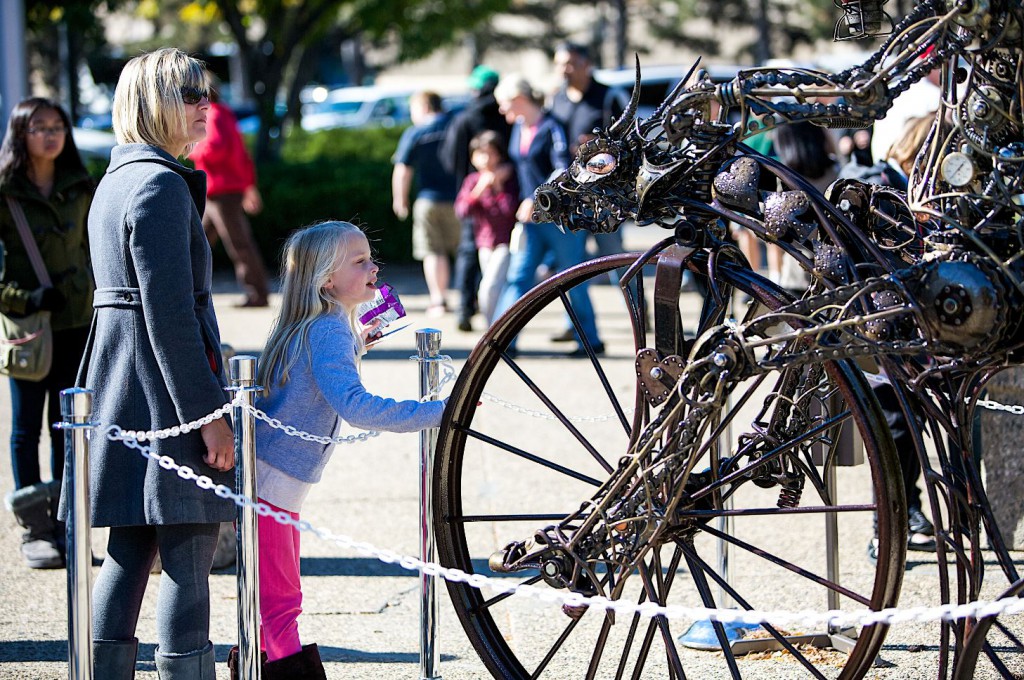 Photo Courtesy of
Experience Grand Rapids
A little advance planning will help you manage the crowds and get the most out of your ArtPrize visit. Here are a few tips:
1. Ride the ArtPrize Shuttle
With nearly 1,500 works of art spread across three square miles of downtown
Grand Rapids
, it's flat-out impossible to see everything in a day. Extend your stay with a special
ArtPrize Hotel Package
that offers such perks as a free shuttle to downtown. Guests at 30 suburban hotels can make their way to the Park & Ride location within 10 minutes of their hotel and board the shuttle to avoid traffic and parking hassles. That gives you more time to focus on art!
2. Visit the Neighborhood HUBs
For the first time, you'll find
eight Neighborhood HUBs
throughout the ArtPrize district. Located at major venues, each HUB serves as a great entry point to the event – providing you with the opportunity to register to vote, pick up an event guide and map, get information about neighborhood-specific events, browse ArtPrize merchandise and purchase a Metro Pass.
3. Pick up a Passport (or Two)
You can also pick up an ArtPrize Passport at any of the HUBs. Collect stamps from any five of the eight HUBs and you'll be entered to win prizes from ArtPrize and
Founders Brewing Co.
Collect stamps from all eight HUBs plus the exclusive ArtPrize Medallion sticker available only at the Founders Brewing Co. tent at the October 7 ArtPrize Awards public viewing party at Rosa Parks Circle – and you'll be entered to win a grand prize package. (While you're here, you can also pick up a
Beer City Passport
and collect stamps at participating breweries to earn a collectible Brewsader t-shirt.)
4. Whet Your Appetite
You're going to work up a hunger during your ArtPrize adventure – and you'll save time by evaluating your dining options in advance. Visit
ExperienceGR.com
to search for restaurants by region and/or cuisine.
5. Explore All Your Options
Every day of ArtPrize is packed with fun, fascinating, art-focused events – but ArtPrize isn't the only excitement on the
Grand Rapids
agenda during these 19 days. From a touring Broadway production of
Cinderella
, to concerts by
Kanye West
and
Aretha Franklin
, to a family-friendly
Oktoberfest
celebration, you'll find plenty of ArtPrize "add-ons" to enhance your stay. Search the
Events Calendar
at ExperienceGR.com to find events that coincide with your stay dates.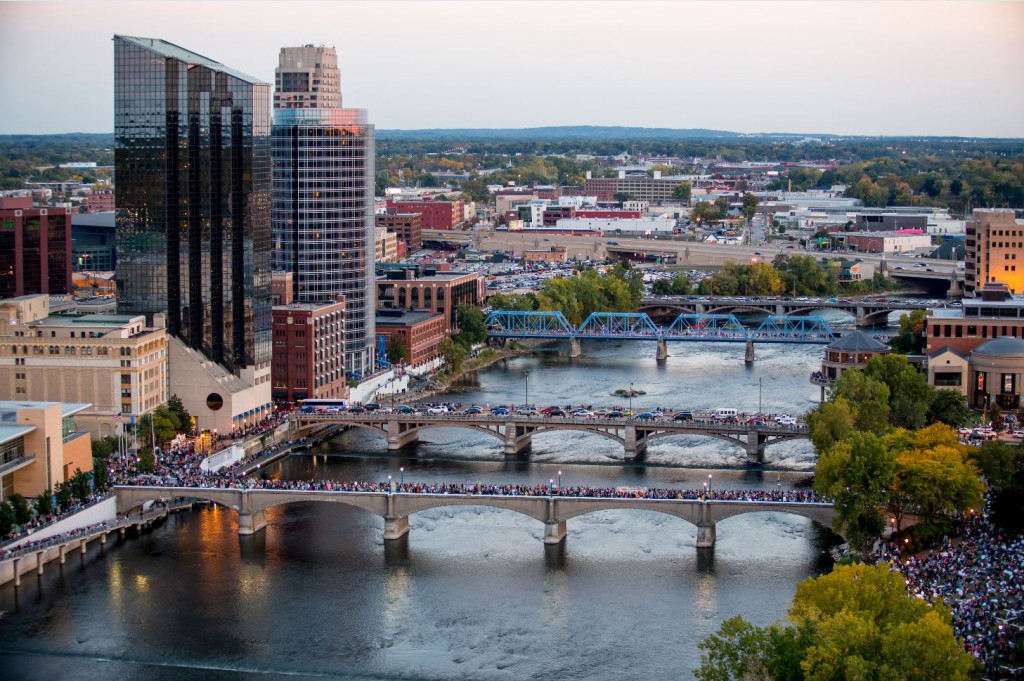 Photo Courtesy of
Experience Grand Rapids
What other tips do you have for attending this fun event? Let us know in the comments!