Back Roads and Time Travel, Discovering Sleeping Bear Dunes' Best-Kept Secret
Today, Northern Michigan photographer Aubrieta V. Hope lets us in on Sleeping Bear Dunes' best-kept secret.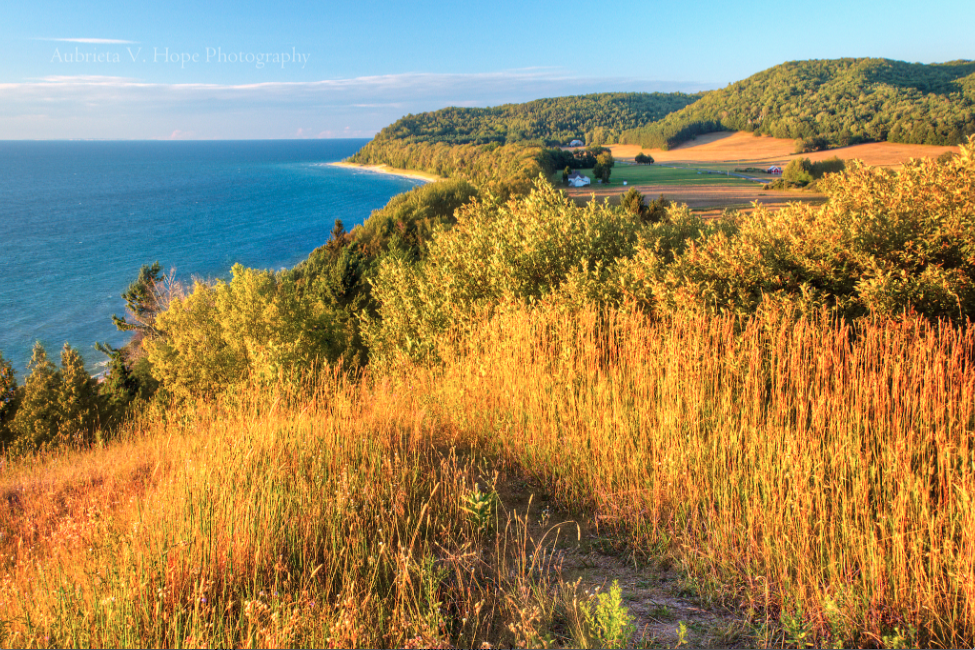 Photo courtesy of Aubrieta V. Hope Photography (michiganscenery.com)
Sometimes the best travel secrets are hidden in plain sight.
Sleeping Bear Dunes National Lakeshore
, known for its Dune Climb and majestic Scenic Drive also harbors a secret place off the beaten path that many visitors never see. It's a quiet place that invites exploration, where the past seems so near that maybe you could just slip into it. To discover this special place, travel north on M-22 from Glen Arbor and turn west on Port Oneida Road into the Port Oneida Rural Historic District.
Drive slowly, or better yet, ride a bicycle along the back roads that branch out from Port Oneida Road. It's a storybook landscape with more than a dozen farmsteads dating from the mid-1800's surrounded by rolling hills, wildflower-tangled pastures and beautiful
Lake Michigan beaches
.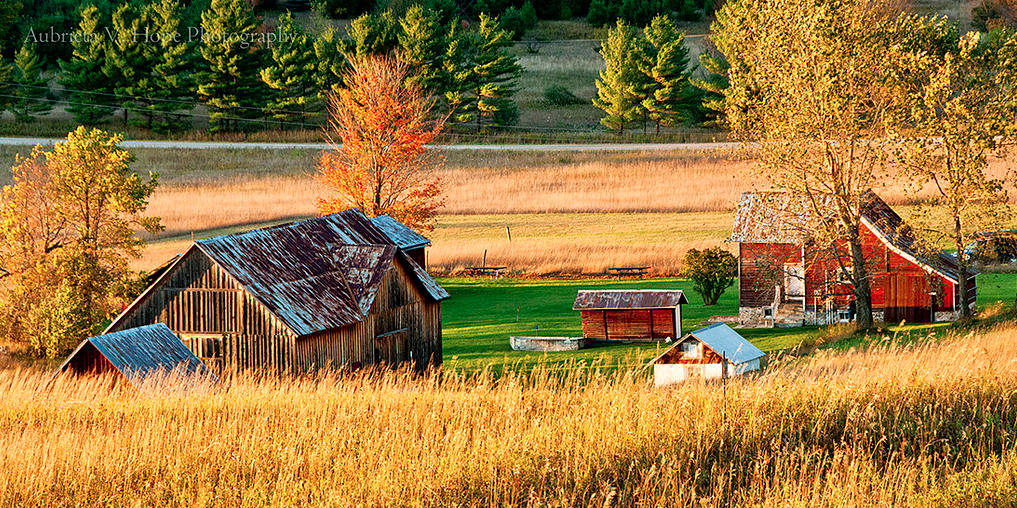 Photo courtesy of Aubrieta Hope Photography
The old pioneer community is quiet now. But life goes on: wild roses and poppies bloom, orchards bear fruit, and migrating birds and other wildlife proliferate. Two well-marked hiking trails (the Bay View Trail and the Pyramid Point Trail), traverse the region, both offering panoramic views. You can spend an entire day here and feel like you have just begun to explore.
Port Oneida offers endless inspiration for artists. As a photographer, I visit the area every chance I get. I especially enjoy photographing the old farms on misty days and during the fall color season when the trees glow like candles on the hills. I find secrets of Port Oneida's pioneer past everywhere, in the glint of an old window at sundown or the crunch of a vintage apple in late summer.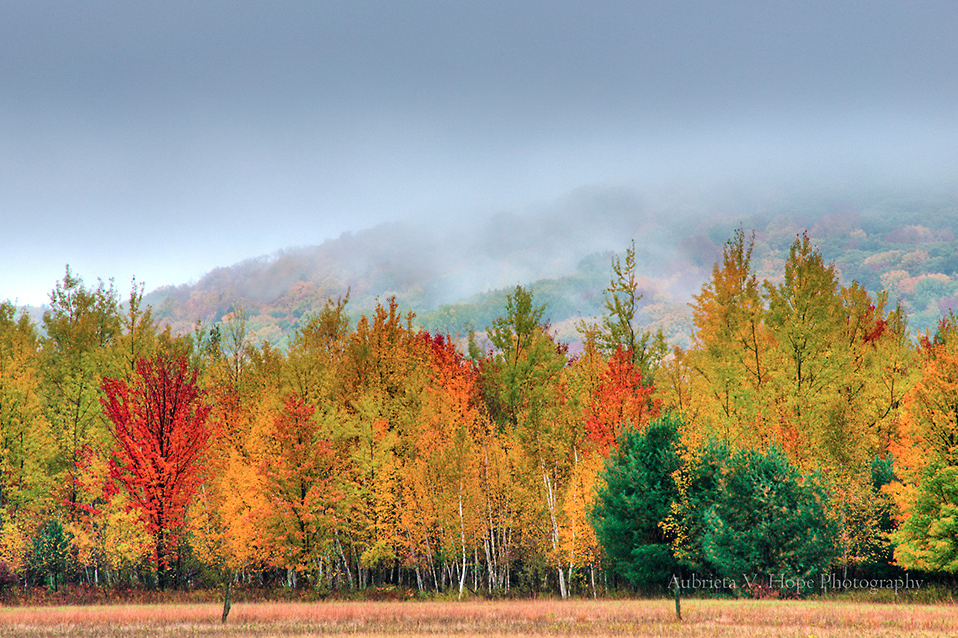 Photo courtesy of Aubrieta V. Hope Photography (michiganscenery.com)
Every season brings beauty to Port Oneida, but summertime is special because that is when many events bring the old farms to life. It's a fun way to connect with the area's rich history. Some events during the summer in Port Oneida include: the Port Oneida Fair, a 5K Barn to Barn Trail Run/Walk, ranger-led interpretive programs, art classes, horse and wagon tours, and volunteer building and restoration projects.
Go ahead, take a back road and time travel into the heart of Sleeping Bear Dunes' past. Bring your hiking boots, your binoculars, a picnic, a friend, maybe even your whole family. You might just want to stay awhile...
For maps, schedules and other information, stop by Sleeping Bear Dunes' Visitor Center in Empire.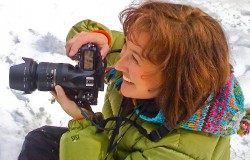 Aubrieta V. Hope is a landscape photographer with a special interest in Northwest and Upper Michigan. To see Aubrieta's images, visit her website, www.michiganscenery.com, check out her Michigan Scenery Facebook page, or stop by Petoskey Pete's in Glen Arbor or Great Goods in Suttons Bay, Michigan.