Eight Cool Things to Do in the Eastern U.P. During the Summer
With hidden lakes, coursing waterfalls, fresh local fare and more, Michigan's Upper Peninsula is a traveler's ultimate escape. Featured blogger Jesse Land from Things to Do in the U.P. tells us about eight cool things he has done in the Eastern U.P. to inspire your visit.

Many people forget just how big the U.P. is. For example, even though I live in Iron Mountain (roughly in the middle of the Upper Peninsula), it still takes me over four hours to get to DeTour, in the far eastern U.P. If I lived in Ironwood, it'd be more like a six hour drive!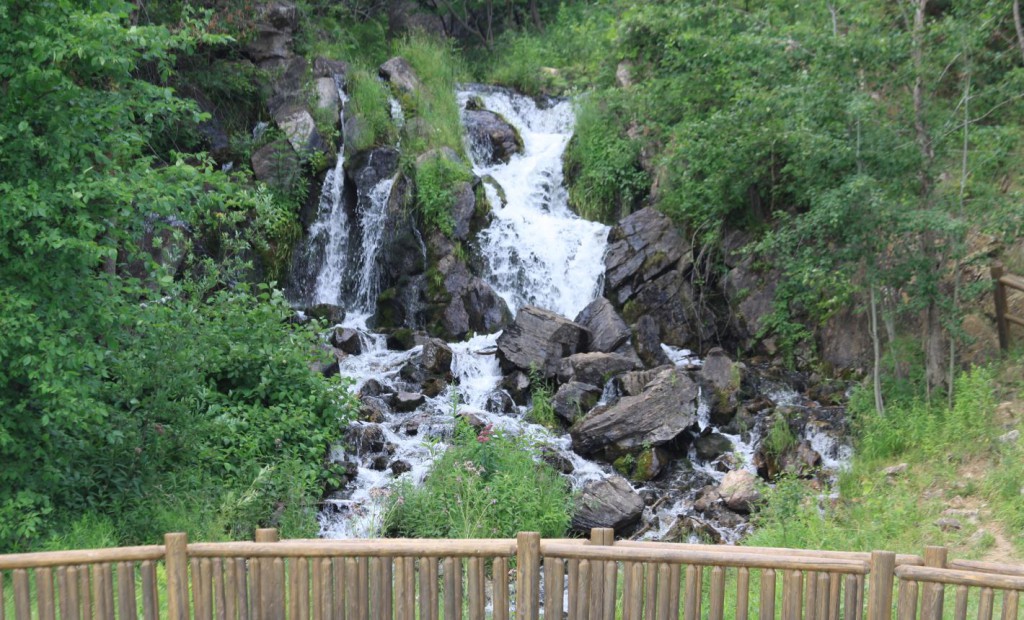 And so it is that the far ends of the U.P. often don't get as much attention as they should. Well, I decided to at least scratch the surface in the eastern U.P. last summer and am so glad I did. Let me just point out that this is not a "best of" list by any means. One could easily spend a few weeks over in the Eastern U.P. and not take it all in. These are just a few highlights from last summer and hopefully by the time you're done reading this you'll want to venture over there to check it out for yourself!

1. Kayak through the Les Cheneaux Islands

One of the highlights from last summer was definitely kayaking through a few of the Les Cheneaux Islands with Woods and Water Ecotours. Our guide Carla was a very experienced kayaker and had moved from out west to the Les Cheaneaux area to attend their famed wooden boat building school. Carla took my wife and I and two other travelers out around a few of the thirty six islands, over some really cool rock formations and even over a shallow water shipwreck.

The short paddle was just long enough for me to realize I need to plan a whole week or more in the Les Cheneaux area with my kayak. What an amazing place.

2. Have lunch at Brown's Fish House in Paradise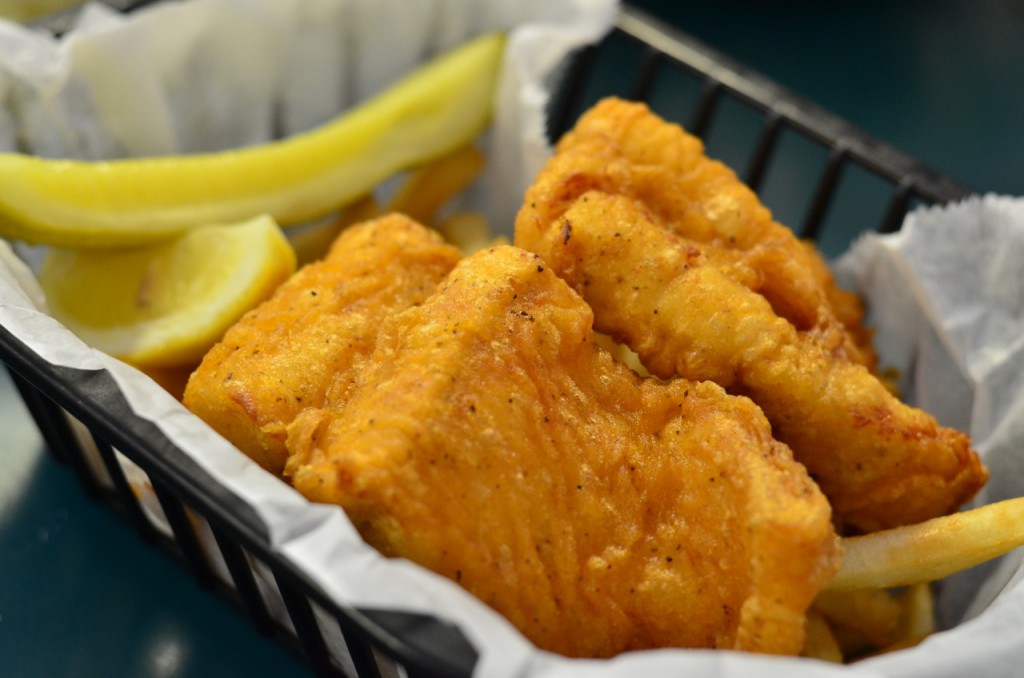 Ah, Brown's. It almost seems to good to be true. For some reason I'm afraid that one of these times I'm going to go into Brown's Fisheries Fish House for lunch and not have an amazing meal. Luckily, that's never happened and I doubt it ever will. Last summer I had their lake trout basket for the first time and I think I might have found a new favorite. If you like fresh fish, put Brown's at the top of your U.P. itinerary. (32638 West M28 Paradise, MI)

3. Visit Tahquamenon Falls (and have dinner at the brewery)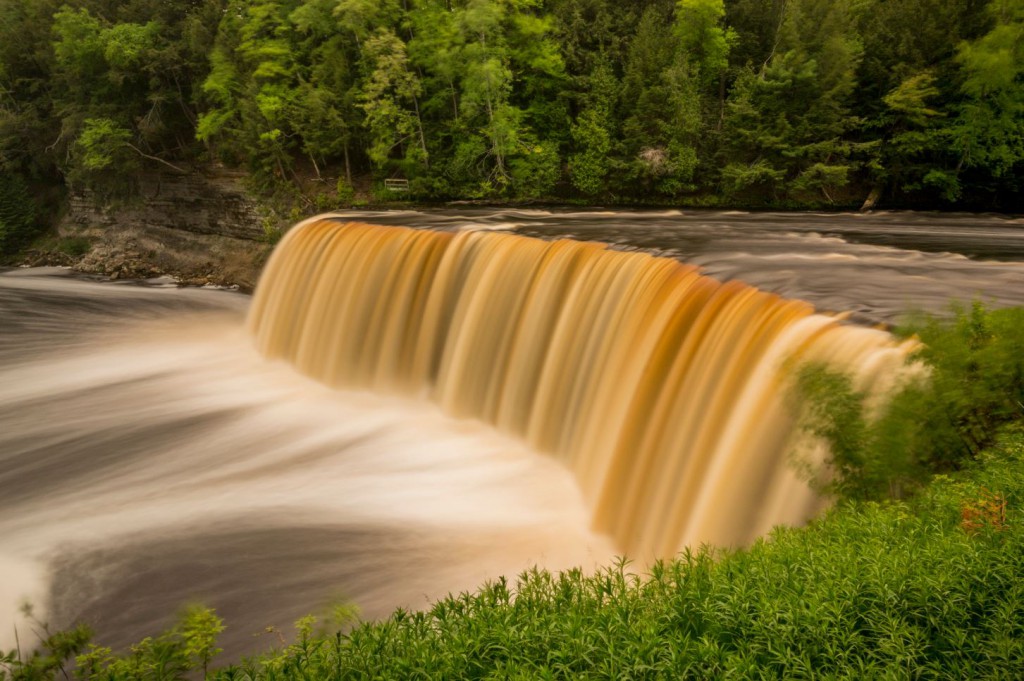 What's a trip to to the eastern U.P. without a stop at Tahquamenon Falls? I had the chance to not only see the falls, but have a great chat with Lark Ludlow, the co-owner and brewer at the Tahquamenon Falls Brewery.

Lark's grandfather gifted much of the land that is now Tahquamenon Falls State Park to the state of Michigan so she told my friends and I about the history of the area, what used to be where the restaurant/brewery is now and how the brewery came to be. And we capped off the evening with an excellent dinner. Next time you visit Tahquamenon Falls, make sure to stop in the brewery! Even if you're not a fan of craft beer, they've got great food.

4. Discover Malloney's Irish Pub in Sault Sainte Marie

We'd planned to visit the locally famous Antlers for dinner in Sault Sainte Marie, but ended up walking into to Maloney's Alley Irish Pub just to check it out and were very pleasantly surprised, so we stayed for dinner. Prior to that visit I hadn't heard of Malloney's, but they ended up having great food and a terrific Michigan craft beer selection! I'll definitely be back. (227 W Portage Ave. Sault Sainte Marie, MI)

5. Have a picnic lunch at the Hessel Marina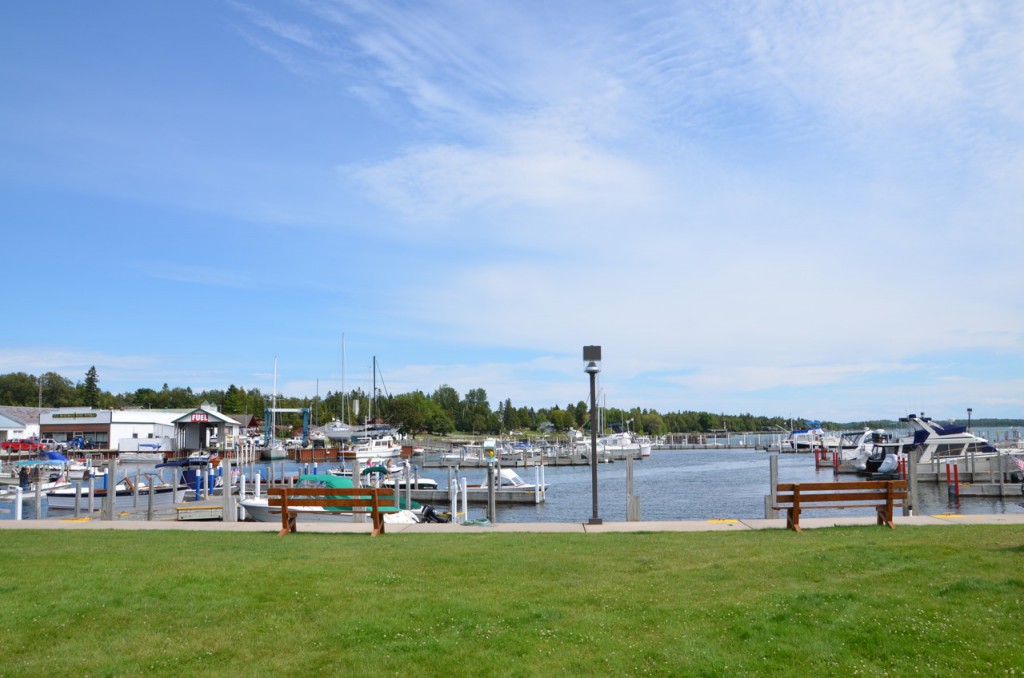 Sometimes it's the simple things you remember the most. My wife and I packed a cooler for a picnic lunch on our first visit to the eastern U.P. last summer but didn't have any specific location in mind. Well, we ended up finding the perfect spot as soon as we pulled into Hessel, in the form of the Hessel marina.

We had lunch on a picnic table while gazing at antique wooden boats, water, a beach and the many islands as a few "islanders" came and went in their boats. Whether you have lunch here or not, it's a great spot for a photo op.

6. Tour Drummond Island on ATV

Another highlight was touring Drummond Island on ATV with Beaver's ATV Rentals. We were told that Bill Beaver knows Drummond Island as good as anyone, and he sure seemed to. Bill led my wife and I on an excellent several hour tour of various Drummond Island highlights via the island's designated ORV trails. And once again, it was enough to make us realize we need to block off at least a few days to explore Drummond Island further. We can't wait to get back.

7. Visit Soo Brewing

While in the Soo we made it a point to stop into Soo Brewing and really enjoyed the place. It's an open, unassuming space with plenty of board games on hand and lots of couch and table space where friends can relax for hours. And since it's located right downtown, it's easy to walk from the brewery to all the other bars, restaurants and things to do in the area.

8. Visit the Crisp Point Lighthouse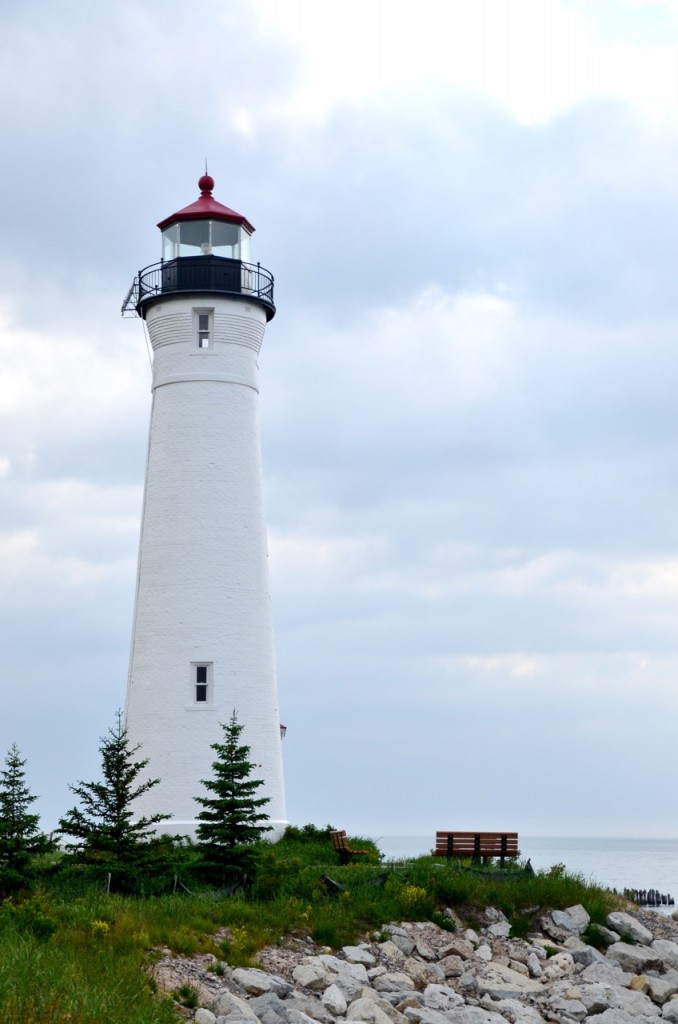 The Crisp Point Lighthouse is one of those places I've always wanted to go but for one reason or another I just wasn't able to make it work. Well, last summer I was determined to get out there and am definitely glad I did. It's probably the U.P.'s most remote lighthouse (at least that I've been to) but wow, what a place. It has a wonderful history, is beautifully restored and the view from the top is amazing!

So, those are just eight of the cool things I did in the Eastern U.P. last summer. I can't wait to get back there so I can add to this list for next year!

About the Author: Jesse Land owns Land Family Media and publishes the Upper Peninsula Travel blog Things to do in the U.P.