Exploring Michigan Wineries in Southeast Michigan
Michigan is home to sprawling acres of beautiful wine country. Today's guest blogger Philip Rudy gives us the inside scoop on a new wine trail coming to Southeast Michigan.
There is no official date yet, but a new wine trail is coming to Southeast Michigan. There really isn't an official wine trail in the area as of yet, even though it has been considered a great destination for
wine-tasting
for quite some time.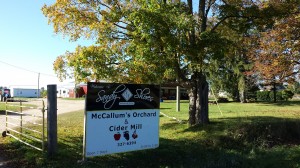 Photo courtesy of Charles Ruthruff, Sandy Shores Winery
There are 16 wineries participating in the new wine trail. Among the wineries participating are
Westview Orchards
and Winery in Washington, Sandy Shores Winery in Jeddo,
Blue Water Winery
in Lexington,
Dizzy Daisy Winery
in Bad Axe, S & G Winery in Lapeer,
Village Winery
in Romeo and coming soon 3 North Vines in Croswell. Also included are
Superior Lakes Winery
in Harrison Township, Filipo Marc Winery in Clinton Township,
Fieldstone Winery
in Rochester Hills, Blake's Cider House and Winery in Armada, Sage Creek Winery in Memphis,
The Green Barn Winery
in Smith's Creek and the
Washington Street Wine House
in New Baltimore.
To learn more about the new wine trail going up in Southeast Michigan, I got a hold of Tom Gray, a businessman and community booster that is helping to organize the new wine trail and asked him a few questions:
What are some of the main attractions of this wine trail?
This depends on whether you "Discover the Green" or "Discover the Blue."
The attractions are very diverse. If you "Discover the Blue" you will visit tasting rooms near beaches on
Lake St. Clair
, St. Clair River, Lake Huron, Clinton River and the Black River. Some of the main attractions are the drawbridge in
Port Huron
or several lighthouses on Lake Huron.
If you "Discover the Green" you will enjoy tasting rooms at orchards, vineyards, and downtowns (both large and small). We even have a tasting room at a horse ranch that offers a saddle for a stool at the bar. You will find a tasting room in the loft of a barn at a 200 year old farm. This loop also features a new winery at an orchard that is nothing short of spectacular complete with a Fieldstone fireplace and incredible woodwork.
Where do these wineries get their grapes/wine from?
About 40% of the wineries use Michigan based fruits and juices. The balance comes from California and some other regions for now. One tasting room makes award winning wine from a Honey base.
What makes this wine trail different than other wine trails?
While still too early to tell, I anticipate the primary difference of this trail compared to others could end up being our visitors from Canada. The trail is nestled between 4 current border crossing and 3 international airports. Train transportation is also available from Chicago to Toronto. The trail is also home to the second and third largest counties in the state - Oakland and Macomb. For those wine enthusiasts that can't make the 3 to 5 hour drive to other established trails in MI, this maybe a convenient alternative.
When will the season be open?
From chatting with most of the winery owners the goal is be a year round destination.
How many miles does it stretch from point to point?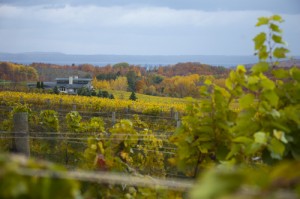 At present the trail stretches 83 miles point to point. The perimeter is 216 miles. For the best experience on the trail you should consider spending the night at one of our affiliated Hotels or B&B. We will have 5 or 6 suggested loops available to choose from along with dining, lodging and recommended points of interest. We plan to make this easy safe and fun.
One fun fact about the wine trail?
Watching people tell their friends where exactly in Michigan it is located -Just open your hand and point to the Thumb!
Have you visited any of the great Michigan wineries along the new wine trail? Tell us about your experience!
Philip Rudy is an "all-things Michigan enthusiast" and owner of Michigan Wine Trail as well as part-time webmaster and blogger at Spartan Hall of Fame.