Exploring the Past in Historic Traverse City
It's easy to think about the past when you're visiting impressive Michigan historical sites like Fort Michilimackinac or Greenfield Village. But every community has its own history, and sometimes it can be just as fascinating! Today, Mike Norton of Traverse City Tourism tells us what he discovered as he set out to learn about his adoptive hometown.
I admit it. When I first moved to
Traverse City
36 years ago, I didn't spend much time thinking about its history. Like most people who find themselves in this beautiful place, I was much more interested in its endless sandy beaches, its glacier-sculpted hills and lakes and all the outdoor adventures it offered.
As time went on, though, I began to realize that there's more to
Traverse City
than those scenic and recreational qualities. Reminders of this area's brief but dramatic past are scattered everywhere: lonely lighthouses, humble mission churches, workingmen's taverns, quaint Victorian cottages and the grand estates of 19
th
century lumber barons. Fortunately, you can visit and tour many of these sites, just as I did!
Indian hunters and French traders were the first people to visit this place, and it was they who gave the region its name –
La Grand Traverse --
because of the "long crossing" they had to make by canoe across the mouth of the bay. But they were just passing through; even the native Ottawa and Chippewa people didn't arrive as settlers until the early 18
th
century.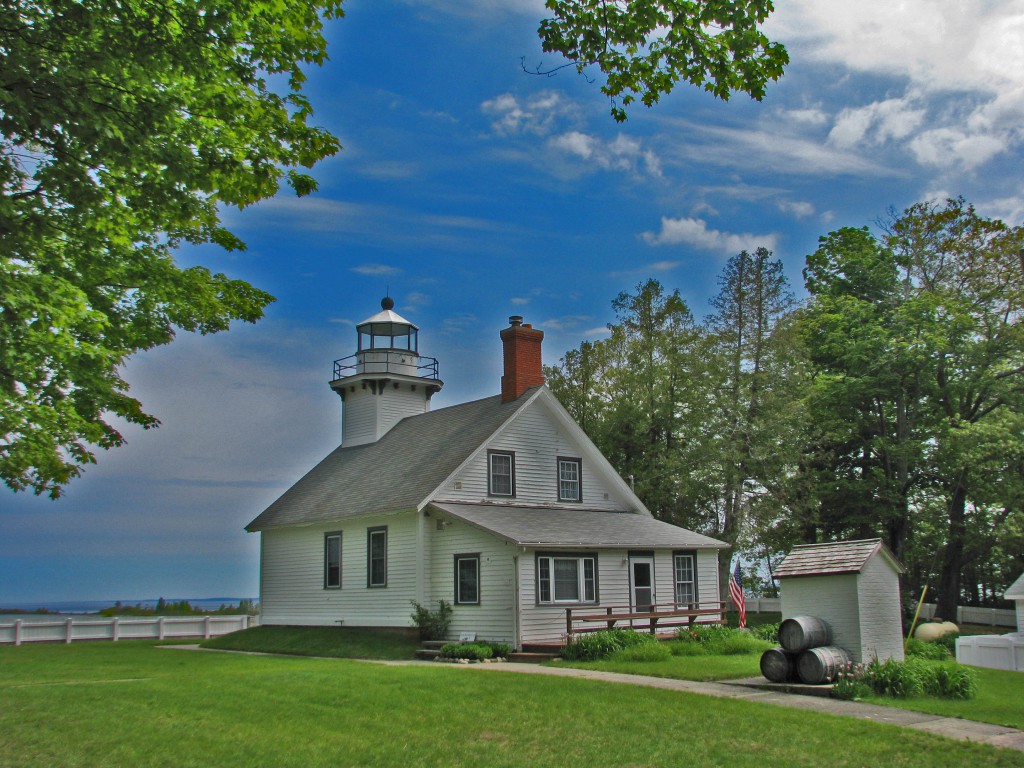 Old Mission Lighthouse - Photo courtesy of Traverse City Tourism
To learn more about those earliest arrivals, who call themselves simply
Anishinaabek
("The People") – take a drive up the Leelanau Peninsula to Peshawbestown, the headquarters of the 5,000-member Grand Traverse Band of Ottawa and Chippewa Indians to visit the
Eyaawing Museum & Cultural Center
, which contains exhibit galleries and a store featuring traditional and contemporary artworks.
It wasn't until 1839 that the Rev. Peter Dougherty established the area's first permanent settlement at the tip of the Old Mission peninsula. The modern-day village of
Old Mission
still occupies Dougherty's idyllic site: a place seemingly frozen in time, where many of the original structures are still standing and in use. Three miles to the north is the quaint
Old Mission Lighthouse
, built in 1870 to warn ships away from the rocky shoals of Old Mission Point.
By 1847 a small but growing community was forming on the banks of the nearby Boardman River. In 1852 the little sawmill town was christened
Traverse City
-- but until the first road through the forest was built in 1864 it remained a remote outpost, accessible only by water.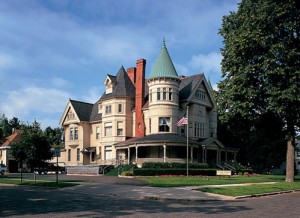 Perry Hannah House - Photo courtesy of Traverse City Tourism
A good place to begin exploring this community's beginnings is on Sixth Street in the city's historic Central Neighborhood. Here, housed in the former 1903 Carnegie Library, is the
History Center of Traverse City
, which conducts 90-minute bus tours of the city's most important historical sites. Tickets for this "Magical History Tour" are $15 for adults and $10 for seniors and children 12 and under.
Just across the street is the immense 32-room
Perry Hannah House,
built by
Traverse City
founder Perry Hannah in 1893. It's a true showcase, with its beveled Tiffany doors, copper-clad turrets and intricate wood paneling. (A different wood was used in almost every room -- appropriately enough for a man whose fortune came from the forest.)
A few blocks to the north is Front Street,
Traverse City's
main street, and the immense white building that once housed the heart of Hannah's 19
th
century Empire. Built in 1863, when it was known as
The Big Store
, it's only half as large as it used to be – it once stretched for two blocks.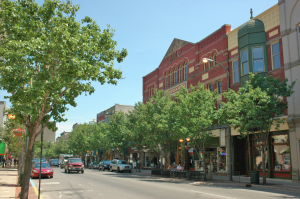 City Opera House - Photo courtesy of Traverse City Tourism
After decades of neglect, Front Street has been extensively restored and is now a picturesque and pedestrian-friendly reminder of the city's historical roots. Its tree-shaded sidewalks now border shops, restaurants and galleries that have made creative use of the Victorian buildings they occupy. One special landmark is the ornate 1891
City Opera House
,
recently reopened after more than $8.5 million in exquisite restoration work.
Not everyone in 19
th
-century
Traverse City
was a millionaire. The city's west side, known as
Slabtown,
was home to millworkers and skilled woodcarvers, including a substantial community of Bohemian immigrants who built tidy cottages for themselves with slabs of scrapwood from the sawmills. Many of their homes are still standing, and so is
Sleder's Family Tavern,
a 125-year-old establishment that's still a favorite hangout for locals and visitors alike.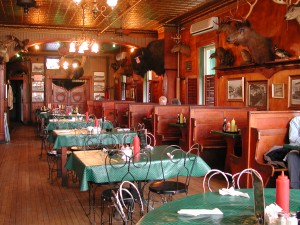 Sleder's Family Tavern - Photo courtesy of Traverse City Tourism
After the lumber boom ended, the local economy turned to manufacturing and agriculture – potatoes, apples, and eventually cherries. But the city's biggest economic windfall came in 1885, when it was designated as the site of the Northern Michigan Asylum, which became one of the city's major employers and eventually housed a population several times larger than that of the town itself.
Today, the 480-acre site of the former hospital is known as the
Grand Traverse Commons
and is being redeveloped into a unique "village" of shops, restaurants, apartments and galleries. Developers are preserving both the castle-like Italianate century buildings that once housed staff and patients, while its lovely wooded campus has become a favorite place for hikers and cyclists.
As you can probably tell, I've made up for my initial ignorance by wandering around a lot of
Traverse City's
historical site. But history isn't just about big public buildings; some of this town's most charming reminders of the past are in its lovingly-restored
old homes and neighborhoods
. Wonderful places for a stroll or a bicycle ride!
To learn more about the history of
Traverse City
, and for help with lodging, dining and other year-round fun, call us at
Traverse City
Tourism at 1-800-TRAVERSE or visit their Web site at
www.traversecity.com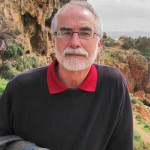 Former Coast Guardsman Mike Norton majored in history at the University of Michigan and spent 25 years as a newspaper writer and columnist in Traverse City. For the past decade, he's been the media relations manager at Traverse City Tourism. He lives in the village of Old Mission.