Fall Foliage, Football and Fun in Michigan's Capital City
Whether you're cheering the Spartans on to victory or paddling down the Grand River, the best way to view the beauty of autumn is to be a part of it. Lori Lanspeary from the Greater Lansing Convention & Visitors Bureau shares her favorite ways to experience fall in Michigan's capital region.
The only colors necessary for a
Greater Lansing
Fall Getaway are Green…and White. Whether you're a die-hard Spartan fan who BLEEDS GREEN or a fan of some other color combination that when mixed together actually MAKES GREEN, a weekend in Michigan's capital region should be on your bucket list before that WHITE stuff starts to fall.
It's always a beautiful day for football when Michigan State University takes the field at Spartan Stadium. Tailgating is an East
Lansing
tradition as is exploring the expansive campus with the leaves crunching underfoot, visiting
MSU attractions
and cheering the Spartans on to victory.
We've got great fall leaf peeping here in mid-Michigan and you can actually get out of your car and take part in the experience. Visit our great
u-pick farms
such as,
Uncle John's Cider Mill
in St. Johns or
The Country Mill
in Charlotte. Go ahead and find the best pumpkins in the patch or pick a peck of your favorite
apples
. And don't forget to stop in to buy a gallon or three of the freshest apple cider, a dozen or so pumpkin donuts and a few delicious pies.
Still ready to see more color?
Greater Lansing
has so many different ways for you to enjoy the season. How about a
River Town Adventure kayak or canoe ride
along the Grand River or a beautiful trail ride at
Sundance Riding Stables
? It's like seeing mid-Michigan's majesty in a whole new way. Then hop aboard the
Michigan Princess
for a paddleboat ride complete with a delicious lunch, a sweet cruise on the Grand River and some pretty fall scenery. Sounds delightful, am I right? Another option may be to explore the
Greater Lansing Makers & Shakers Trail
and take a tasting tour of some of the small-batch, locally-sourced
craft beers, spirits and wine
.
Make it a
Greater Lansing
Fall Getaway and see your color tour in a whole new way. We promise you can return to your regular way of viewing fall color from your car seat on the way to and from Michigan's Capital City.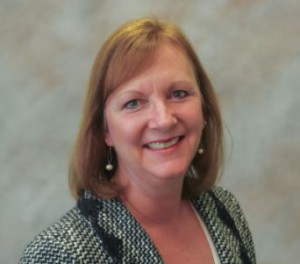 About the author: Lori Lanspeary is the leisure marketing manager at the
Greater Lansing Convention & Visitors Bureau
. For over 15 years now she has been a #love
lansing
advocate both personally and professionally. You can follow her
weekly blogs
.