Deer Hunting Traditions Run Deep in Pure Michigan
Are you ready for opening day? Today, guest blogger Katie Keen from the Michigan Department of Natural Resources shares her family's yearly hunting season preparations and traditions.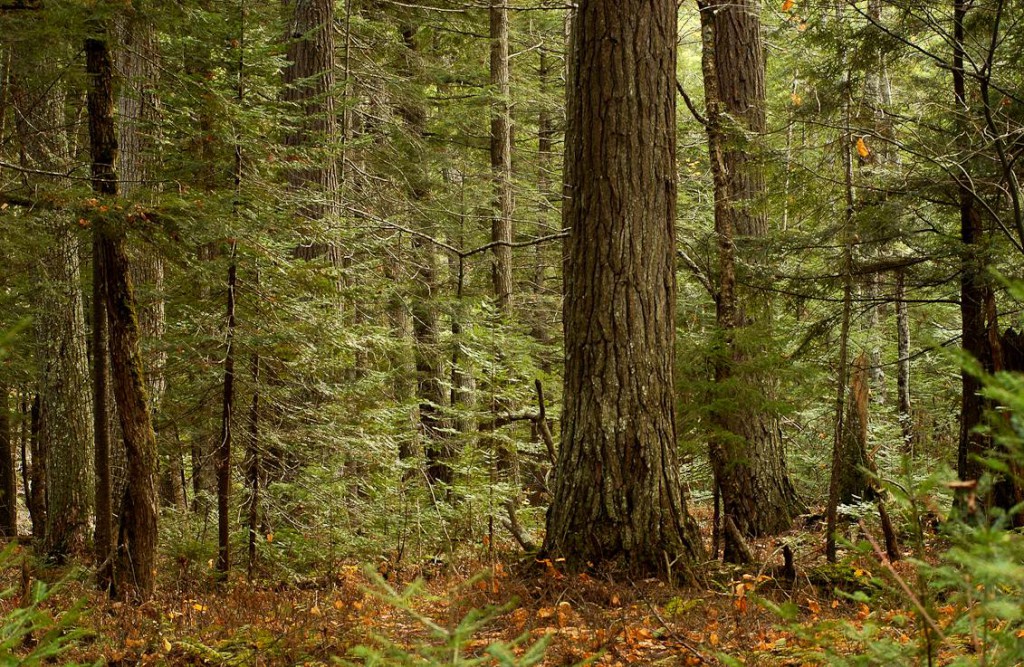 Photo courtesy of the Michigan Department of Natural Resources

Deer season means something a little different to each hunter, but for many Michiganders November is a very special time of the year!

For me, deer season will always catch me off guard! How does the end of fall arrive so soon? I always have a goal of where I need to be in my deer season preparations, which I seem to fail at miserably. It really should be easy, when the antlerless deer application period is open July 15 - August 15, the same time every year. I should be thinking deer and thinking deer should tell me to get shooting! Usually my goal is to get my bow out sometime in the month of August and start practicing, I've accomplished this task about 50 percent of the time, because you know you have those little voices in your head saying "oh you overachiever, you'll be fine if you don't start until September."

My family and I go out on our property stomping around on about a daily basis, we could be picking berries, mountain biking or taking a hike but I'm always multi-tasking. Finding deer trails is our past-time, and we love looking for any animal sign, but tracks, scrapes, scat, and rubs are our favorite! So really, that's my scouting, which I generally feel good about.

For me, fall is the best time of the year to be outside, the absolute best months of the year hands down! Many others must agree, because annually over 660,000 hunters take to Michigan's fields and forest for deer season. That is a lot of families, friends, and neighbors that are all sharing a common interest in getting some fresh local and organic deer meat, not to mention having a little fun while we are at it!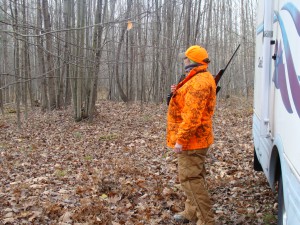 As of last year, deer licenses are even more flexible than ever before. You can buy a deer license (limit one so if you're going to want to harvest two bucks go for the combo deer license) and hunt in any season! With the deer license you can hunt archery season and harvest an antlerless or an antlered, or you can use the same license and hunt firearm season for antlered deer. This was by far the best change of 2014 – so flexible and no application required (so it's okay if you're a person who can't remember what you are did yesterday). Visit www.michigan.gov/hunting to read about your specific areas hunting seasons, antler point restrictions, baiting regulations, and more.

The Hunting and Trapping Digest is a must have! It's in my purse, goes with me to the blind, and is stashed in my vehicle.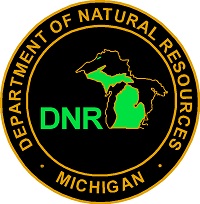 So with over 660,000 deer hunters taking to the woods, rituals or traditions are happening year after year and although the traditions may vary, they are at every deer camp and literally with every hunter. It could be the same giant wool socks you've had for a decade, the big feast the night before or the "eve" of the deer season, maybe cleaning out the party the mice had in your deer blind the past winter, or walking that same trail out to your favorite spot in the crisp dark early morning of the opener.

It's different for everyone one, but yet it's the same. It's kind of nice to think about. It's neat to think on November 15 as I'm walking out in the darkness, questioning whether that tree was there before or if I got turned around or not, thousands of other people are doing the same exact thing. THOUSANDS! We all might not think the same on so many other issues, we might come from so many different backgrounds, and we might say go STATE rather than go BLUE, but we are still sharing one of our most favorite times of the year – together.

Do you or a Michigan hunter you know follow any special deer camp traditions? Tell us!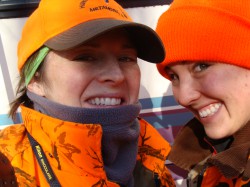 Katie Keen is a Wildlife Outreach Technician for the DNR in Cadillac who spends her working hours with hunters, landowners, educators, and media outlets for their DNR related needs! In her off-time, she is a hunting-landowner who loves to educate folks about the DNR!