Four Pure Michigan Ways to Spoil Yourself For Singles Appreciation Day
Now's your chance to spoil yourself! Our friends at The Awesome Mitten share four fun and delicious ways to celebrate Valentine's Day's counterpart - Singles Appreciation Day.
Being single doesn't mean you have to stay home on February 14th - Valentine's Day can and should be celebrated by singles!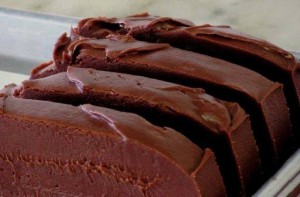 Photo courtesy of Aaron Murdick's Fudge
Michigan provides many opportunities to enjoy single life. Of course, there are many Michigan
winter outdoor activities
such as skiing, snowshoeing, snowmobiling or ice fishing to occupy your time. If that's your thing gather up your group of girlfriends or buddies, bundle yourself up and spend your day in the brisk Michigan winter. I am not what you would call "outdoorsy," but I still can get a mad case of cabin fever and mid-February is often when that reaches its peak. If you prefer the indoors, Michigan provides just as many opportunities to treat yourself.
Spoil Yourself with Michigan Chocolates
If you are going to stay in, invite your friends over and treat yourselves to some classic Valentine's Day Michigan chocolates. My personal favorite is
Jackson's Gilbert's Chocolates
(mmm I could really go for some chocolate covered potato chips right now.)
The Chocolate Garden
is another Michigan favorite that beckons travelers along I-94. With billboards featuring accolades from the likes of the Food Network, I had to stop. When I tasted those delicious truffles, I was amazed at the quality of this seemingly roadside attraction (They sell online too!)
Another popular Valentine activity is to drown our single sorrows in some
Mackinac Island Fudge
Ice Cream. Make it a true Michigan sundae with a little
Sander's Hot Fudge
on your
Hudsonville Ice Cream
.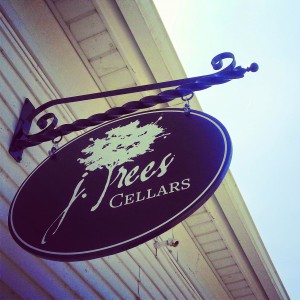 Photo by Rebecca Calkins
Chocolate also pairs well with Michigan wine! Mindo Chocolate does wine pairing events including wine festivals which is where I first tasted these delicious dark specialties, including a few varieties with Michigan fruit. They do not have a storefront, but they are distributed in great little shops around Michigan. I know in my neighborhood they are available at Lone Oak Vineyard Estate. Speaking of alcohol…
Go Out for a Drink…
Choose your favorite Michigan wine or beer, of course! A tour on a
Michigan wine or beer trail
is just what a group of single girls or guys needs to have a good time this Valentine's Day.
I've taken several tours along the
Southeast Michigan Pioneer Wine Trail
both with friends and with family. Pro Tip: pack some bread and cheese or stop at your local farmers market on the way and snack between stops. It's a great way to soak up some alcohol and make your trip a little more delicious. Weaving your way from Adrian in the south to Haslett in the North is at least a two day activity in order to hit them all, but my personal favorites are Sandhill Crane Vineyards and J. Trees Cellars.
I just went on a
mini beer tour in Grand Rapids
a few weeks ago with a stop at Brewery Vivant and Arcadia. Of course, Founders is usually a requisite stop for me. Near my home, I've also made a mini tour right along I-94 with Dark Horse, Grand River and Chelsea Alehouse.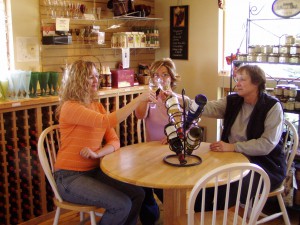 Sandhill Crane - Photo courtesy of Experience Jackson
Eat Your Way through Michigan
Although restaurants maybe booked up for dinner, that doesn't mean a nice singles awareness
lunch tour
couldn't satisfy a friends' trip. Most of my favorites are around my hometown of Jackson, including a few
award winning Jackson restaurants
including Michigan's Best Barbeque at West Texas BBQ.
Work Off the Food with a Dance Party
Since I'm not the outdoorsy type, I have to find some way to work off all of that chocolate, beer, wine and food. There are many great
Michigan nightlife hotspots
to choose from all over the state. If shaking your booty on the dance floor isn't your thing, there is always an evening at the
casinos
or another of my personal favorites, karaoke!
Whether single or taken, we love our fans! Have a Happy Valentine's Day!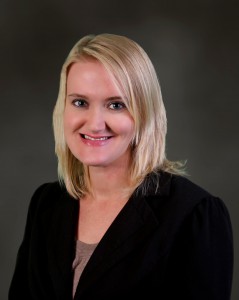 Rebecca Calkins is the Communications Director for Experience Jackson. She grew up in Jackson and returned after attending college at Ball State University in Muncie, Ind. When not working, Rebecca enjoys cooking and traveling, always looking for the next culinary or cultural adventure.