Give the Gift of Michigan Craft Beer and Brewery Related Swag
Do you have a craft brew enthusiast on your shopping list? Today, our guest blogger from the Michigan Brewers Guild shares a few ideas for spreading holiday cheer with Michigan craft beer.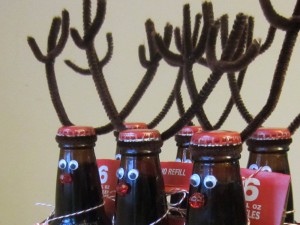 Photo via Michigan Brewers Guild
Chances are you have a craft beer lover (or two) on your holiday shopping list. This year, give the gift of
Michigan beer
, while also supporting locally-owned businesses and the state's overall agricultural industry.
Stop in your local
microbrewery or brewpub
and pick up a growler, four- or six-pack of a seasonal brew and build your own gift basket with a selection of brewery swag like stickers, buttons, t-shirts, home décor, bottle openers, gift cards and other unique stocking stuffers. A membership in the pub's "mug club" would also be a nice offering.
Many retail outlets around the state also feature Michigan-made brews, including 12-bottle variety packs or build-your-own-six-pack options which provide a more personal touch to your gift giving.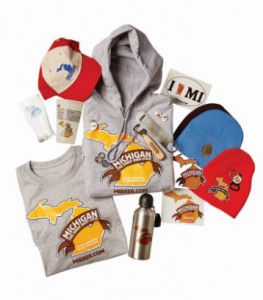 Michigan Brewe
rs Guild
Enthusiast Memberships
also make great gifts, providing a year of benefits like pre-sale dates for the four official festivals and one hour early admission to each, dollar-off pint options at participating breweries, special brewery tours and an official Enthusiast t-shirt — all for just $45.
Shop online at
MiBeer.com
for a variety of logoed items from the Michigan Brewers Guild. You'll find everything from apparel, backpacks, tote bags, drinkware, eyewear, flags, license plates, beach balls, bottle openers, patches, pins, stickers, tin tackers, umbrellas and more.
A handful of books dedicated to Michigan beer can also be found to enhance a gift pack, including the
Beervangelist's Guide to the Galaxy: A Philosophy of Food & Drink
by New Holland Brewing Company's Beervangelist Fred Bueltmann;
Art in Fermented Form: A Manifesto
by New Holland Brewing Company's Brett VanderKamp;
Ann Arbor Beer: A Hoppy History of Tree Town Brewing
by David Bardallis; and
Michigan's Best Beer Guide
by Kevin Revolinski.
At Meijer, look for a 2015 calendar focused on a dozen Michigan breweries or
head over to the
Pure Michigan
store for one of their logoed 15-ounce beer mugs. For video fans, DVDs of the inaugural season of the Great American Brew Trail featuring Amy Sherman as well as The Michigan Beer Film from Rhino Media are also great gifts.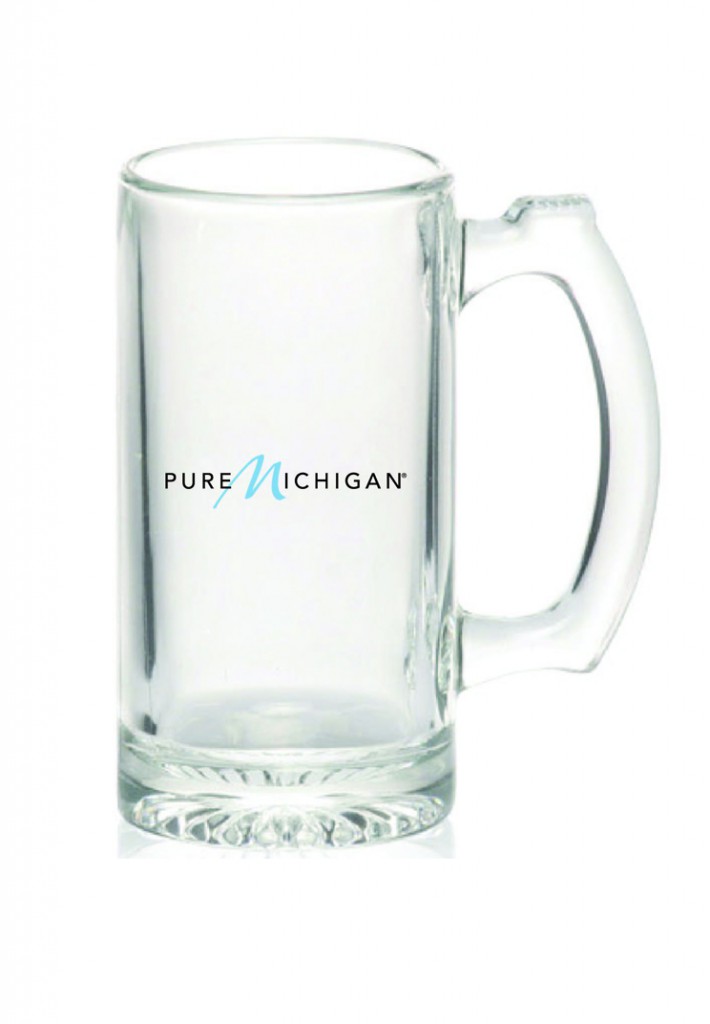 The Michigan Brewers Guild was formed in 1997 and held its first festival in July 1998. Today, the Guild hosts four festivals dedicated exclusively to Michigan craft beer produced by its nearly 140 member breweries. The Guild exists to unify the community of brewers, to increase the sale of Michigan Craft Beer, to contribute culturally and economically throughout the state, and to monitor and assure a healthy brewing industry.
By working collaboratively with proponents of craft beer, we strive to achieve a 10% share of all beer sold in Michigan by producing world-class events, increasing public awareness, educating consumers, and encouraging responsible consumption. Michigan ranks #5 in the nation for the number of craft breweries – thus supporting its claim as "The Great Beer State".
Dianna Stampfler is the president of Promote Michigan and is the publicist for the Michigan Brewers Guild.