Travel blogger Donald Dale Milne gives us the inside scoop on some of the lesser-known things to do in the Grayling, Michigan area.

Everyone knows that Hartwick Pines State Park and Au Sable River canoeing are great places in Grayling. But how about enjoying some lesser-known attractions in the area? I've found three that are worth adding to your Grayling travel itinerary.

Let's start at the Grayling Fish Hatchery. It began as a private club hatchery in 1916, in an attempt to save the nearly extinct Grayling fish. Unfortunately, that effort failed. They were more successful in planting Brown Trout and Brook Trout in the Au Sable River system though, and sold the hatchery to the State of Michigan. The State operated it until the late 1960's and it sat dormant until 1983. Now reopened, you can stroll along the holding ponds and see the trout in sizes ranging from fingerlings to trophy size. The fun part is buying handfuls of fish food and watching the scramble when you throw it to the fish! You can also pay a fee, get a pole, and catch some fish!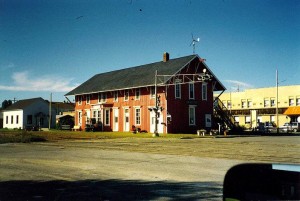 Crawford County Historical Museum
Another interesting place is the Crawford County Historical Museum. The museum is housed in an unusual 2-story former railroad station. It has indoor exhibits, including rooms dedicated to an old grocery store, a turn-of-the-century bedroom, and an old trapper's cabin. Railroad cars and antique fire engines are outdoors. An exhibit of Fred Bear memorabilia (of archery fame, for you non-hunters) is also inside. The buildings and grounds give you lots of historical tidbits about the area and the logging era.

Back outdoors, try a short walk in the woods at the Beal Plantation. The Beal Plantation is what remains of 80 acres planted by Professor William Beal of Michigan State University in 1888. He was attempting research on what tree species could best be replanted on Michigan's cutover timber lands. A short trail with interpretive signs tells more about the effort. At that time huge expanses of the area were nothing but pine stumps on sandy land. It was not suitable for farming, and some areas of pine stumps can still be seen along area roads. The research of Professor Beal and others helped establish the red pine stands that were eventually planted all over northern Michigan. Today, lumber is still important in the area; you may have noticed the lumber products factory adjacent to the plantation as you drove here.

I hope you've enjoyed seeing some of Grayling's hidden gems!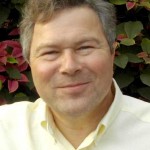 Donald Dale Milne is a former traffic engineering technician and currently makes maps for county road commissions and others. He loves to travel and especially enjoys hiking in the woods. He is currently writing a travel blog at http://www.roadtrip62.com/, where he discusses travel in the context of the year 1962.