Halloween in Metro Detroit: Houdini, Haunted Houses and an Heiress
If you love haunted houses, ghost stories, and eerie legends, then Halloween in Pure Michigan is sure to send chills down your spine! Guest blogger Dan Fuoco gives the inside scoop on some must-see haunts and spooky tales in metro Detroit.

Haunted Houses
Erebus
The allure of a good scare is a tingling feeling that gets hearts pounding in excitement. A good scare incessantly makes you look over your shoulder, curiously and frantically imagining the worst scenario. It's the reason Erebus is so wildly popular. This Top 10 nationally recognized haunted attraction claims its' victims through 4 stories of unique and terrifying paths and hallways.

Slaughtered at Sundown
This haunted house, located off a dirt road outside of society, adjacent to a corn field, is the perfect location for a haunted attraction. Enter a dark, winding illusion of decaying zombies, evil carnage, a spine chilling cemetery full of agony and torture.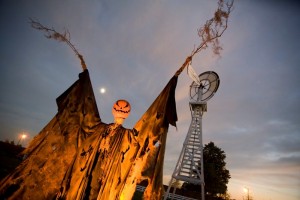 Photo courtesy of Michelle Andonian Photography

Harry Houdini Haunts Halloween History in Detroit

The rumor that Houdini drowned in a water torture cell on stage in Detroit is false. In fact, he died at Grace Hospital of peritonitis (an abdominal infection) brought on by untreated appendicitis.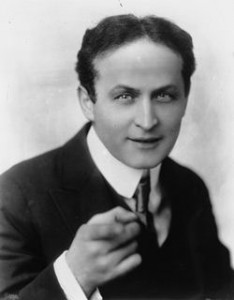 Before coming by train to his performance in Detroit, Houdini was punched in the abdomen by a McGill University student in Montreal. The punch was in response to a claim by Houdini that he could take any punch as a test of his physical strength. This may have precipitated his decline.

Houdini went on stage at the Garrick Theater suffering from severe pain and a fever of 104 degrees. Houdini continued the show even after passing out, until he was eventually taken off stage and transported to Grace Hospital with acute appendicitis.
Houdini died on Halloween.

Spirits Among Us
The Masonic Temple
Built in 1912, the Masonic Temple has over 1,000 rooms, several secret staircases, concealed passages, and hidden compartments in the floors. During construction, wealthy owner George D. Mason ran out of money which prompted his wife to leave him and eventually a death via lunging from the roof top.
Periodically, Temple security guards claim to see his ghost ascending the steps to the roof.

The Whitney
Sightings of lumber baron David Whitney Jr.'s first wife, Flora have circulated throughout Detroit.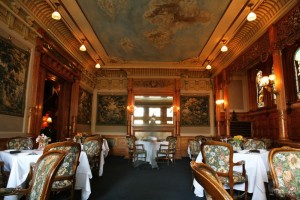 Flora told her sister that she always wanted to live in a mansion. Unfortunately, she was unable to fulfill this dream because of a natural death caused before the home was built. A year after Flora's death, Whitney married her sister Sara.

David Duey, the Whitney's director of operations, has witnessed the elevator traveling between floors and the doors open and close with no visible riders. "This has been caught on security cameras at night when there is no one in the building," he says [AwesomeMitten.com].