Six Unbelievable Close-Up Snowflakes That Reveal the Magic of Winter
When the first flakes start to fall, we look forward to hitting the slopes, making snow angels and revving the engines of our snowmobiles. Fresh snow gives us the chance to head outside and take in the magic of winter. And while this year's winter has started out mild, we're anxiously awaiting the next big snowfall.

So, the next time you're out enjoying a snow day, grab your camera and get up-close with what makes Pure Michigan a winter wonderland - snowflakes! Photographer Joshua Nowicki shares his tips for photographing these one-of-a-kind beauties.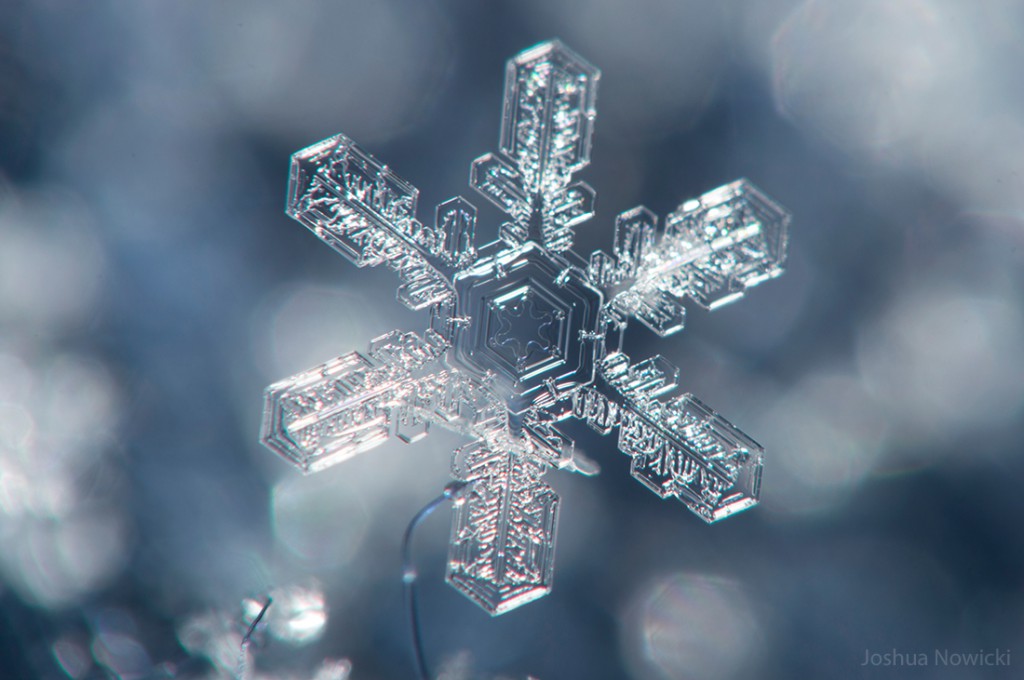 As the snow accumulates over the winter months, it is easy to lose appreciation for the beauty of winter. As the snow builds layer after layer, I find it therapeutic to take a closer look and enjoy the wonders of a single snowflake.

A little over a year ago, I received gift of a +1, +2 and +4 set of close-up macro filters to use on a lens for my camera. It was snowing that day, and almost immediately, I was outside trying to take photos of snowflakes. I searched for snowflakes lying on leaves, pine needles, windshields anywhere I could find them isolated or on a dark background. I was spending a lot of time searching for individual snowflakes and not much time taking photos. So, I decided that I needed to find a better way to capture my subject. I tried a variety of different materials to catch snowflakes on, and found that I had the best luck using an old blue stocking cap. The snowflakes land at angles propped up by the frayed fibers of the stocking cap, and this provides a little separation from the rest of the material.

The macro filters gave me a closer view of the snow than I had ever seen before; but I wanted to get closer. I was using the macro filters on an 18-55mm lens, and then, I switched to trying them on a 55-200mm lens. This worked reasonably well, but I felt like I was getting too much distortion in the images that I took. So, I kept searching for another way. I could not justify the cost of a macro lens, therefore I kept experimenting. I finally decided upon using electrical tape to attach one lens backward in front of another lens. My favorite combination is currently a 55-200mm lens with a 50mm lens. For lighting the snowflakes, I use an external camera flash and flashlight. It is not a beautiful set up, but it is an effective one.

The level of magnification that this has allowed me has been astounding. Details that I never thought I would be able to see in person, I could now photograph. I have been amazed by the variety of shapes of snowflakes and dazzled by the intricate and delicate detail of each individual snowflake. As the weather and temperature change, the shapes and sizes of the snowflakes also change. Two of my favorite snowflake shapes are sectored plates and stellar dendrites.

Every time it snows, I find myself running outside to see what the snowflakes look like. Frequently, I have had to explain to neighbors and people passing by why I am sitting in the snow taking close up photos of my stocking cap. Many of them chuckled until I showed them the photos I was taking. The next time it snows, before you grab your shovel, take a moment to sit in the snow with a camera or magnifying glass and enjoy one of the true marvels of winter. See their beauty below.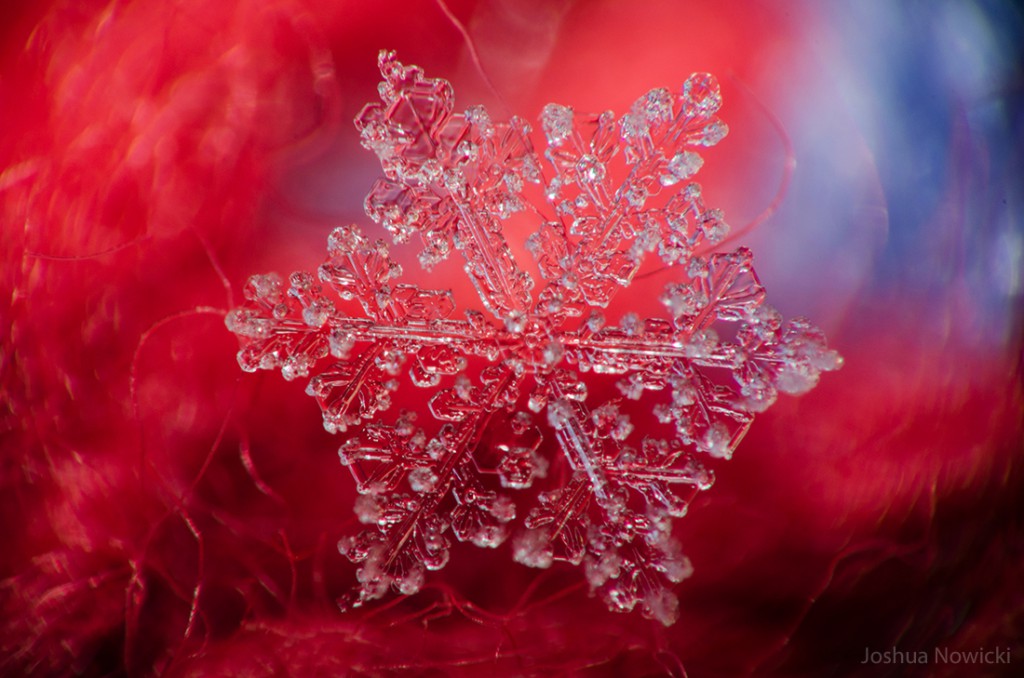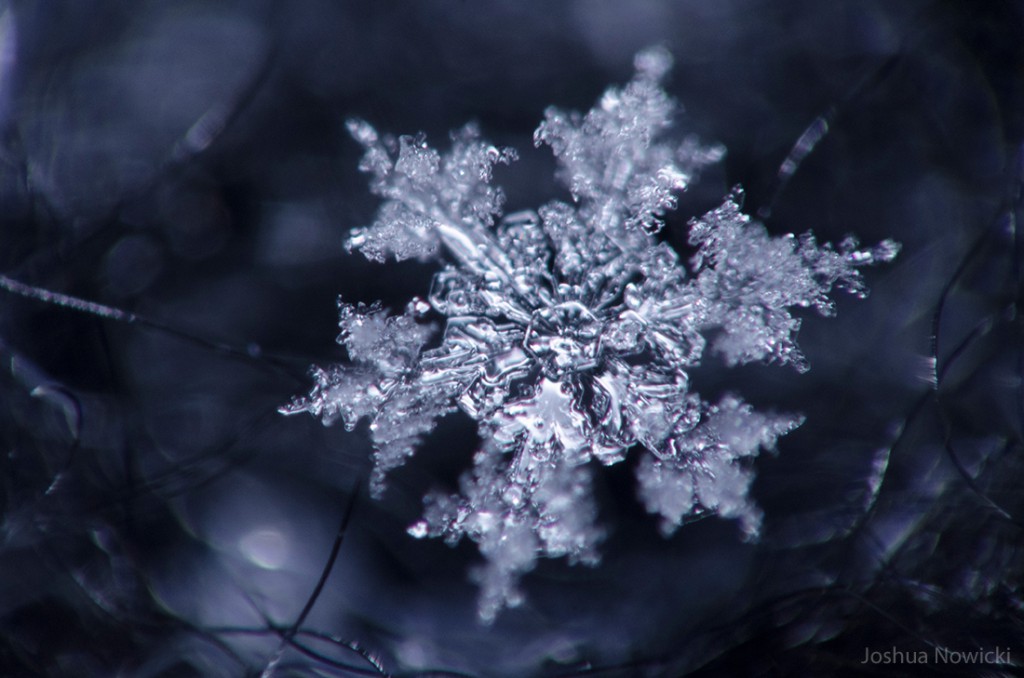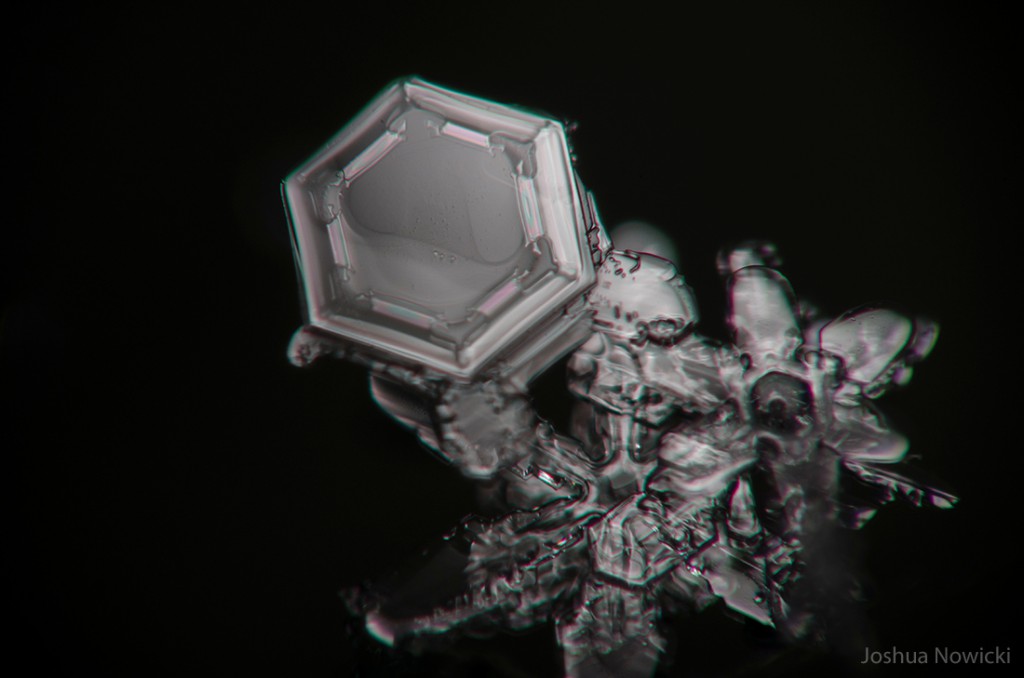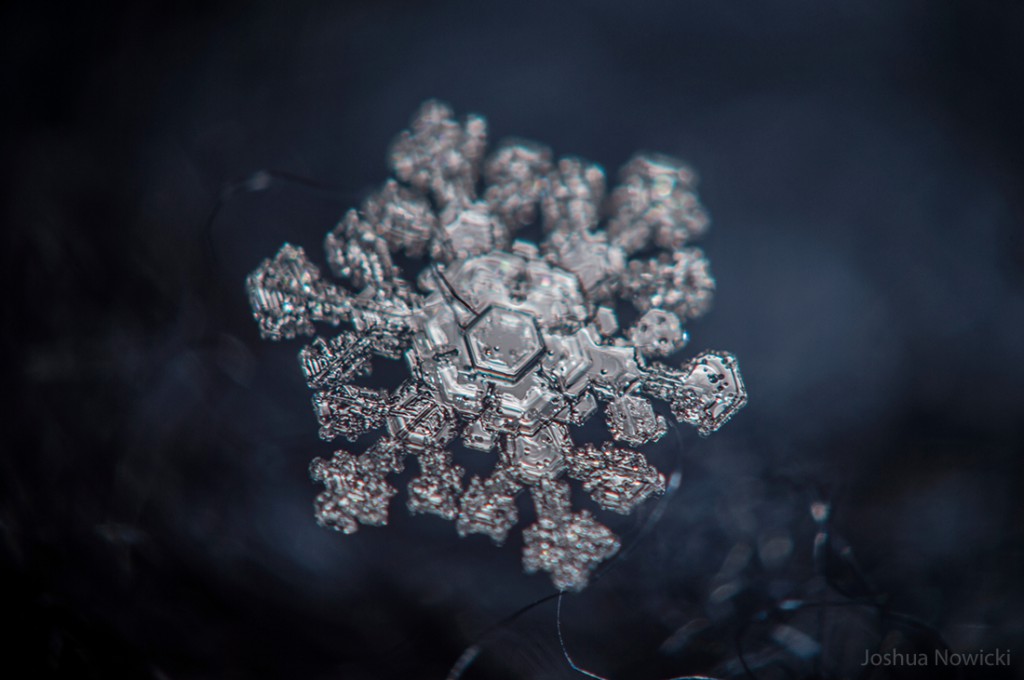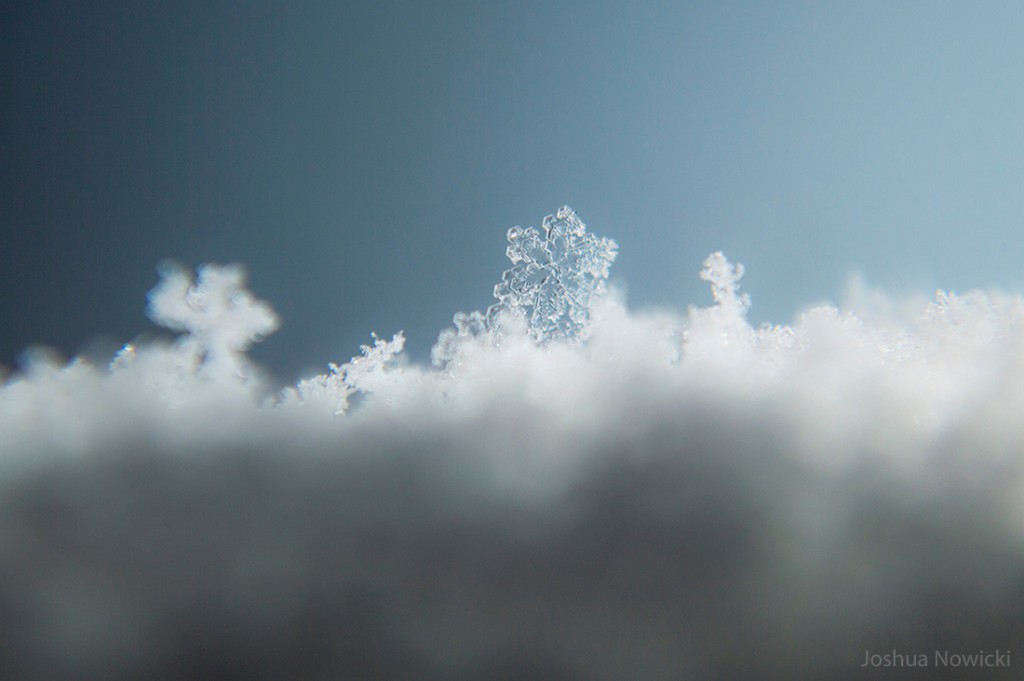 What's your favorite way to spend a snow day? Share your photos enjoying the snow using #PureMichiganSnowDay on Twitter and Instagram or visit michigan.org/snowday.

Joshua Nowicki is a St. Joseph, Michigan based photographer specializing in landscape, nature, architecture, and food photography. His photos can be viewed online on Facebook or his website.