While Michigan is known for its beer and wine, Michigan spirits have remained one of our states best kept secrets. Today, Trisha Verma, co-founder of Drink Michigan, fills us in on her favorite Michigan spirits, where to find them and more.
Michigan is home to some of the highest-rated, most award winning beer and wine in the country, and we get a good amount of recognition for it. But what many people don't know is that we also produce some pretty amazing spirits. From vodka and gin to whiskey and brandy, Michigan's growing distilled spirits scene is one of our best kept secrets.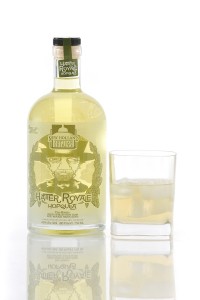 You can find Michigan spirits on the shelves of many grocery and liquor stores. If you don't see them, don't be afraid to ask for them. Most stores are happy to order what you're looking for. Remember – every dollar you spend on locally-produced spirits vs. those made outside the state is another dollar that helps boost the Michigan economy.
Not sure what to ask for? Here are a few of my favorite, more unique, Michigan spirits:
Hopquila – New Holland Artisan Spirts
The name doesn't lie – this spirit really does taste like tequila with hops. It's smooth and delicious. Mix it up at your next summer party by substituting Hopquila for tequila in your favorite margarita recipe!
Pear and Its Spirit – Black Star Farms
During the colder months, many of Michigan's wineries turn to spirits production. One of my absolute favorites is this pear-flavored brandy. This dry, rich brandy is not only great to sip on, but it's fun to cook with. Try soaking fruit in it for dessert, or mixing it into a fresh fruit salsa. Aren't you dying to know
how they got that pear in the bottle
?
Zeppelin Bend Whiskey – New Holland Artisan Spirits
Straightforward, and rich, this whiskey will impress even the most discerning of palates. It warms you from the inside out when sipped straight, or mixed to create a great cocktail.
Civilized Vodka – Civilized Spirits
This smooth, cool vodka is brought you by the same brilliant team that makes Jolly Pumpkin and North Peak beer, and Bonafide wine. Sip it cold and straight, or mix it up in your favorite cocktail. Flavored vodka more your thing? Check out their Sakura – a delicious cherry version of the same vodka!
Knickerbocker Gin – New Holland Artisan Spirits
Not only is this one fun to say, it's great to drink. Mix it up in a martini, or combine it with Michigan cherry juice, fresh squeezed lime juice, and a little seltzer for a refreshing summer cocktail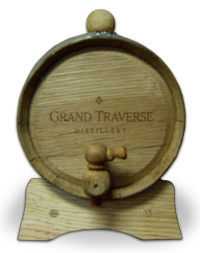 Barrel-Aged Michigan Whiskey – Grand Traverse Distillery
This one makes a great gift for the whiskey-lover in your life. Custom-age your Michigan whiskey in your very own barrel! These reusable white-oak barrels are already charred on the inside, and come in 2, 3, and 5-liter sizes. You can choose the type of whiskey you like best (corn, rye, wheat, malted barley, or peated malted barley), and age it to your liking!
These are just a few of the great spirits that Michigan has to offer. Hard Luck Candy Vodka, Two Birds Artisan Spirits, Artesian Distillers – they are all great, very unique, and produced locally.
Looking for some cocktail recipes using these Michigan spirits? Check out the entries from our 2011 Cocktail Contest – there are some great ideas here!
You can sample many of these spirits, along with the best Michigan beer and wine, at our big summer bash on July 13. Sip of Michigan will be at
The Rattlesnake Club
in
Detroit
. We'll have great food, live entertainment, and you'll be able to taste from over 25 Michigan wineries, distilleries, and breweries. It's a great evening on the Detroit Riverfront, and all proceeds go to a great cause. We hope you can join us!
Trisha Verma is a proud and passionate Michigander, and the co-founder of Drink Michigan, an online community dedicated to promoting Michigan-made beer, wine, and spirits. Drink Michigan's goal is to help support the local economy by educating and encouraging people to buy these locally-made products. They travel around the state to taste new and interesting offerings, hold events, and are always on the lookout for new, fun ways to incorporate Michigan wine, beer, and spirits into food and cocktail recipes.