The Ultimate List of Upper Peninsula Breweries
National Beer Day is Friday, April 7! In celebration, we asked Jesse Land of the travel site "Things to do in the U.P." to share a roundup of Upper Peninsula-based breweries. Let us know in the comments section below if you have a favorite U.P. brewery!



Did you know that the Upper Peninsula has fourteen breweries? From Brickside Brewery at the tip of the Keweenaw to Soo Brewing in the eastern U.P., breweries have been opening up (and sticking around) regularly over the past few years.

Following is a full list of all the fully operational breweries in the U.P., as well as one bonus location I don't want you to miss.

1.Brickside Brewery
64 Gratiot St.
Copper Harbor, MI 49918
(906) 289-4772

Funded in part by a successful Kickstarter campaign, Brickside opened its doors in 2012 and makes a terrific addition to Michigan's northernmost town.

2. Red Jacket Brewing Co.
300 Sixth St.
Calumet, MI 49913
(906) 337-1910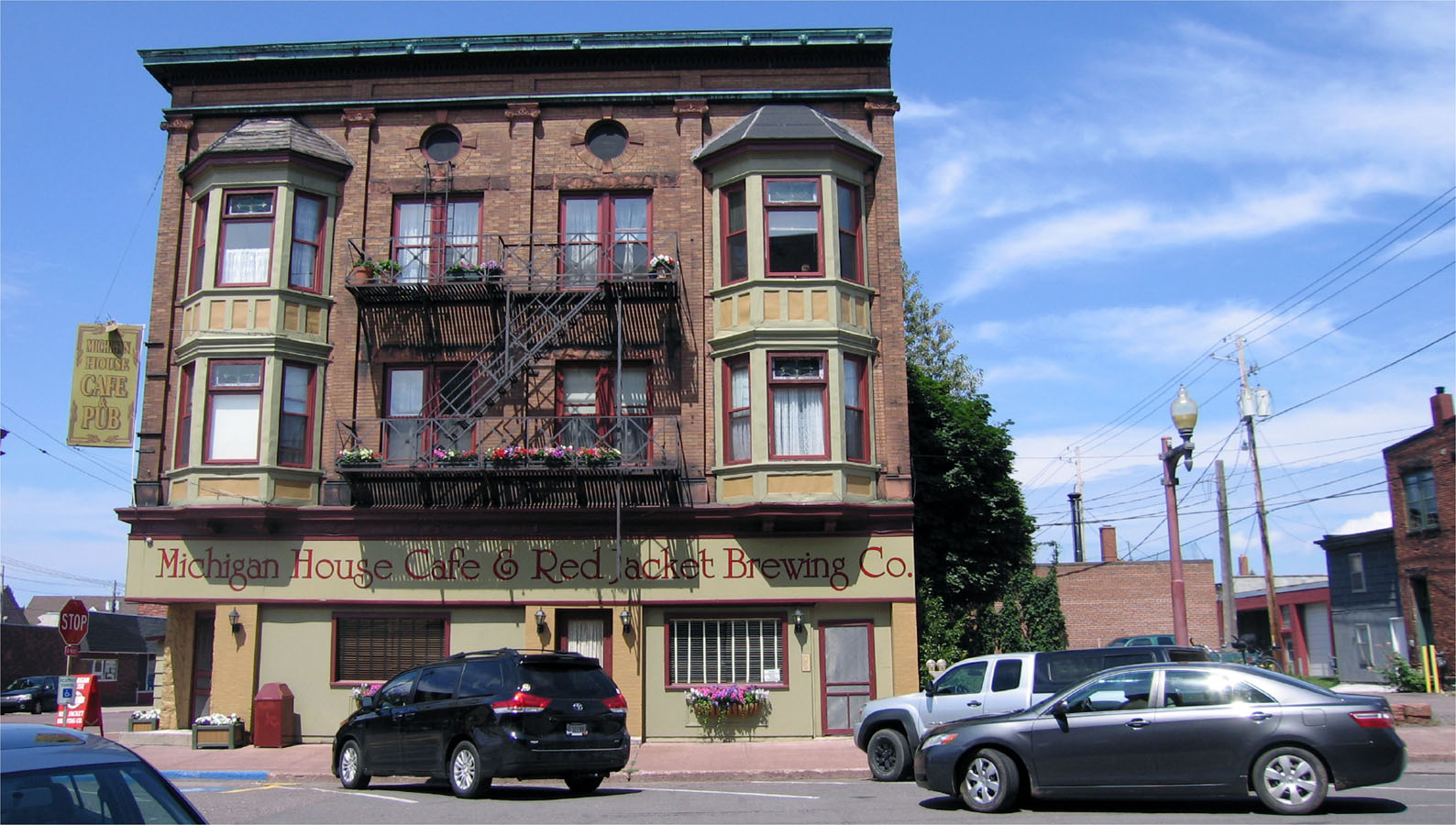 Part of the Michigan House Café, Red Jacket Brewing serves several beers at the Michigan House as well as a wide variety of other beer. Historic charm and excellent food make this a great stop for lunch or dinner.

3. The Library Brew Pub
62 Isle Royale St.
Houghton, MI 49931
(906) 487-5882



Known for their killer pizza, the Library Brew Pub also boasts a nice selection of excellent beer and a great view of the Portage Canal waterway.

4. Keweenaw Brewing Company
408 Shelden Ave.
Houghton, MI 49931
(906) 482-5596

The U.P.'s largest brewer by far, "KBC" beer is distributed across Michigan, Wisconsin and Minnesota. The KCBC tap room in downtown Houghton features two bars, a lounge area, fireplace, free wifi and outdoor seating.

5. Jasper Ridge Brewery
1075 Country Lane
Ishpeming, MI 49849
(906) 485-6017

Jasper Ridge in Ishpeming is a sports friendly brewpub and restaurant. I wouldn't call it a sports bar, but their lounge area is definitely a good spot to have a burger and a craft beer while watching "the game."

6. The Vierling
No. 119 South Front
Marquette, MI 49855
(906) 228-3533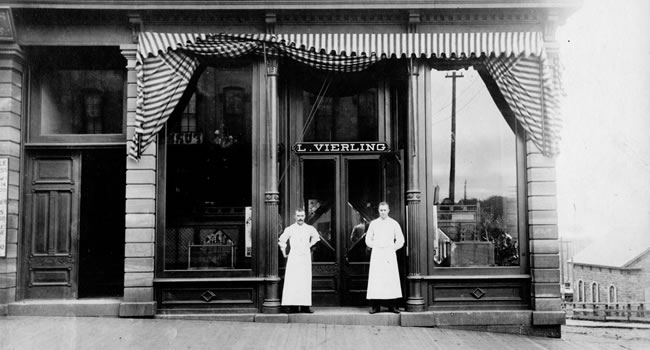 The Veirling is a fixture in Marquette. It's known as much for its excellent food and cool, historic atmosphere as it is for is beer. And it's also just two blocks away from the equally historic Landmark Inn.

7. Blackrocks Brewery
424 N 3rd St.
Marquette, MI 49855
(906) 273-1333

Just a short walk away from The Vierling, Blackrocks is located in a converted house. The owners have done an excellent job with the space and it's become one of Marquette's most popular watering holes for good reason. Blackrocks also features live music Sunday through Thursday.

8. Ore Dock Brewing Co.
114 Spring St.
Marquette, MI 49855
(906) 228-8888

Marquette's newest brewery is another wonderful addition to the town. With a sharp focus on sustainable building materials, local community, and Belgian beers, Ore Dock is loved by locals and tourists alike. The Ore Dock is within easy walking distance of both Blackrocks and The Vierling.

9. Hereford & Hops
624 Ludington St.
Escanaba, MI 49829
(906) 789-1945

Hereford and Hops is "grill your own steak" type restaurant and brewery in Escanaba. They always have a variety of beer on tap and feature seasonal favorites throughout the year.

10. Shooters Firehouse Restaurant & Lounge
408 Mill St.
Munising, MI 49862
(906) 387-3540

Shooters is an established restaurant and bar in Munising that just started serving their own craft beer a few weeks ago. They have five different types of beer on tap and many more varieties ready to serve.

11. Lake Superior Brewing Co.
N14283 Lake Ave.
Grand Marais, MI 49839
(906) 494-2337

Lake Superior Brewing in Grand Marais is an idyllic little place in an idyllic little town. With much talked about pizza and favorites like their garlic parmesan popcorn or scotch eggs, this establishment could get by just fine without it's own beer. But add a nice selection of craft brews to the mix and this definitely becomes a must try brewery.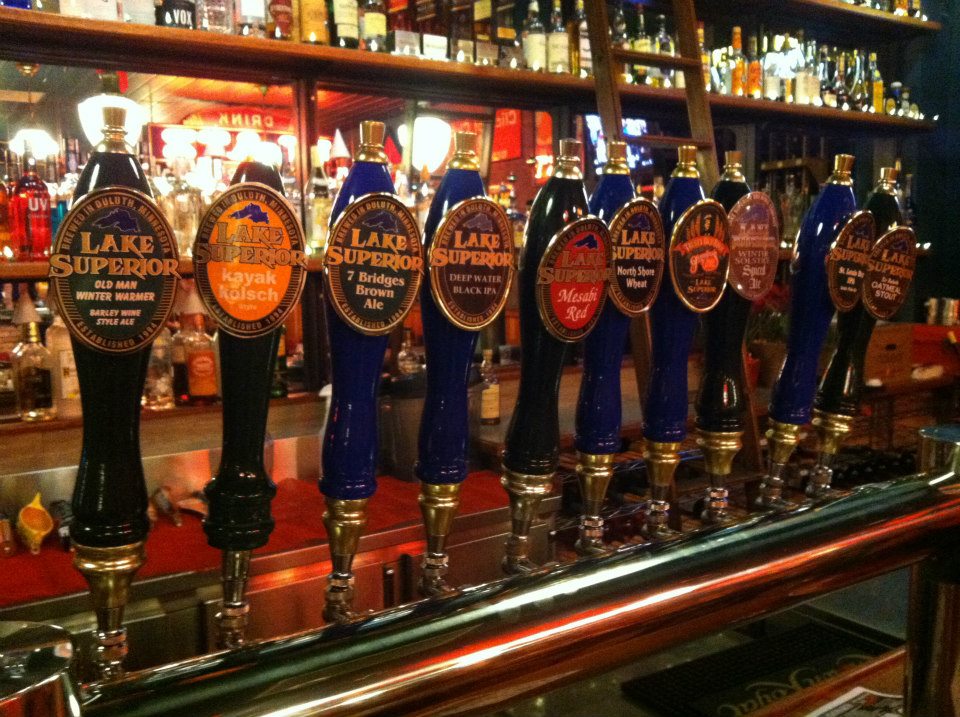 12. Tahquamenon Falls Brewery
Upper Tahquamenon Falls
Newberry, MI 49868
(906) 492-3300

Built to resemble an old logging camp, the food here is widely accepted as being better than average and the beer is some of the best I've had in the U.P. I've yet to hear anything other than great things about this brewery from anyone, and I've asked a lot of people! It's located just off the parking area for upper Tahquamenon Falls.

13. Soo Brewing
223 W Portage Ave
Sault, MI 49783
(906) 632-4400

Another fairly recent addition to the list of Upper Peninsula breweries, Soo Brewing brought craft beer back to the Soo. I haven't been here yet myself, but the feedback I've heard is that the beer is good and the space is comfortable.

14. The Fitz
5033 Front St.
Eagle River, MI 49950
(906) 337-0666

I'm giving The Fitz in Eagle River an honorable mention here, and if you visit the place I'm sure you'll agree with me. With over 100 different beers available, most only found in bigger cities, The Fitz should be on any beer lover's radar. These guys know their beer.

That's it for now, folks. I hope to see an Upper Peninsula beer tour in your future!

A native Yooper, Jesse Land lives in Iron Mountain and enjoys hiking, biking, skiing, and camping with his family. He runs the U.P. travel site "Things to do in the U.P." (www.thingstodointheup.com).