Three Reasons Why Grand Rapids is Beer City USA
Home to 15 different breweries (and counting), the top beer grocery retailer in the nation and a number of brewery tour options, it's no secret that the Grand Rapids beer scene is booming. Today, Blair Giesken of Experience Grand Rapids gives us an inside look at what makes Grand Rapids Beer City USA.
Read her post below and let us know what you love most about the Grand Rapids beer scene! And don't forget that we're giving fans the chance to choose a Pure Michigan beer style to be featured on tap at Founders Brewing Co. this July. Click here to vote for your pick.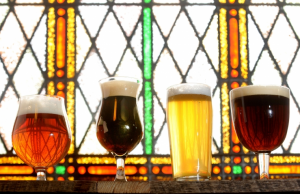 Grand Rapids
is no stranger to delicious craft beer. It's a city that proudly serves up big name breweries like the
3rd best brewery on the planet
and the #1 brewpub in America, alongside rare finds that dot the outskirts of the city. A place where small-scale experimental home brewers taste and tinker right alongside master brewers from some of the nation's most acclaimed names in beer.
#1. Grand Rapids is home to the top beer grocery retailer in the U.S.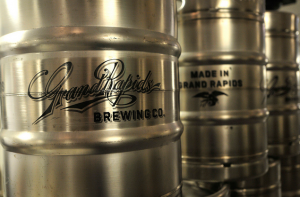 These brewers, whether by hobby or by profession, work together to create a blend of beer culture in
Grand Rapids
that is absolutely unmatched. "Most of the folks who open breweries were at one time home brewers," points out Steve Siciliano, owner of
Siciliano's Market
. Named
2013's Top Beer Grocery Retailer in the United States
, Siciliano's provides one of the largest craft & imported beer selections in West Michigan, along with homebrewing supplies for enthusiastic hobbyists. "Home brewers and breweries feed off each other: there's a wonderful synergy at work."
#2. Grand Rapids has 15 different breweries (and counting!)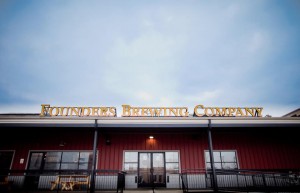 It's easy to see why these breweries and pubs collaborate so well— no two are any bit alike. There are raved-about
Grand Rapids
' staples like
Founders Brewing Co.
and
Brewery Vivant
that now offer
guided brewery tours
on Saturdays to give guests insider access to the magic behind the brewing process. But there are also newcomers who continue to invigorate the beer scene with their unconventional brews and cozy atmospheres. Take
Mitten Brewing Co.
, a Detroit Tigers-centric baseball themed brewery inside a historic firehouse, where the beers come with names like Crackerjack Porter. Or
Harmony Brewing Co.
in East Town, where the focus is on crafting small, balanced batches
of beer paired with rustic wood-fired pizzas inside a once-abandoned former party store. Back downtown is the newly revitalized
Grand Rapids Brewing Co.
, brought back as a modernized version of its original glory by the owners of world-renowned HopCat, who transformed the space just 6 blocks from the original brewery's location into the
Midwest's first USDA Certified Organic Brewery
.
#3. Grand Rapids has unique brewery tours
With so many great beercation spots in
Grand Rapids
, you won't even have to work at quenching your craft beer thirst. There are plenty of creative, crazy – and yes, safe— ways to hit all the stops on your Brew To-Do list. For instance, you can pedal your way to beer bicycling bliss on the 15-person
Great Lakes Pub Cruiser
, hop aboard a
Grand Rapids
Motor City Brew Tour from Detroit to get your first true taste of the
Grand Rapids
' beer scene, or snag a
GR Hopper Pass
to jump safely and affordably from brewery to brewery.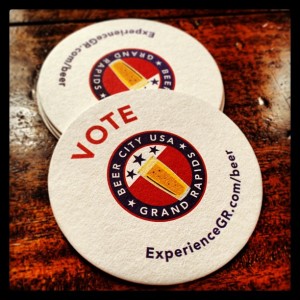 Whether you're interested in taking your passion for beer out of the brewpub and into the home, or just love to sample and explore the delicious craft beer possibilities, it's clear that
Grand Rapids
is quickly becoming our nation's beer destination.
Already know and love the
Grand Rapids
beer scene, or waiting (impatiently) to get a taste? Help us hold our place in the hearts and minds of beer lovers everywhere by dropping your beer ballot for
Grand Rapids
into the
2013 Beer City USA voting
box. You can cast your votestarting next week (May 6-10) by going to
experiencegr.com/votebeer
!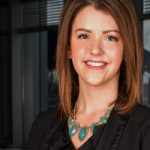 Blair Giesken is the Marketing Content Manager for Experience Grand Rapids. In her spare time she enjoys writing, designing, and taking advantage of the incredible craft beer and local music scene right in her own backyard.