Unearthing Hidden Gems on an 1,800 Mile Eastern Upper Peninsula Ride
Car, Horse, Motorcycle or ORV - No matter what your preferred method of transportation, guest blogger Bryan Much shares his tips for taking the road less traveled on an Eastern Upper Peninsula ride. Eastern UP you say? Yeah, been through there many times. Nice place!"
That was me before I took the time to dig in and
really
explore the history, scenery, and attractions of the area. I always thought the
eastern UP
was "nice", but now I'm in awe of all that I've missed over the years.
I like to do my exploring on an adventure motorcycle, but a car – or even a horse (as I learned along the way) – will take you to treasure. With motorcycle riding upon us, it's a good time to share some opportunities for the curious to explore and enjoy.
Rolling along to take in hundreds of points of interest, I covered about 1,800 miles of Pure Michigan goodness. My goal went beyond the entertainment of taking my own trip. I wanted to share some information that would make it easier for others to plan a trip of their own. On my trip, I toured counter-clockwise generally along the lakeshores with loops deep into the interior. I crossed and re-crossed the bridge, ferried to
Drummond Island
, and rode the highways and back roads that took me where I wanted to go.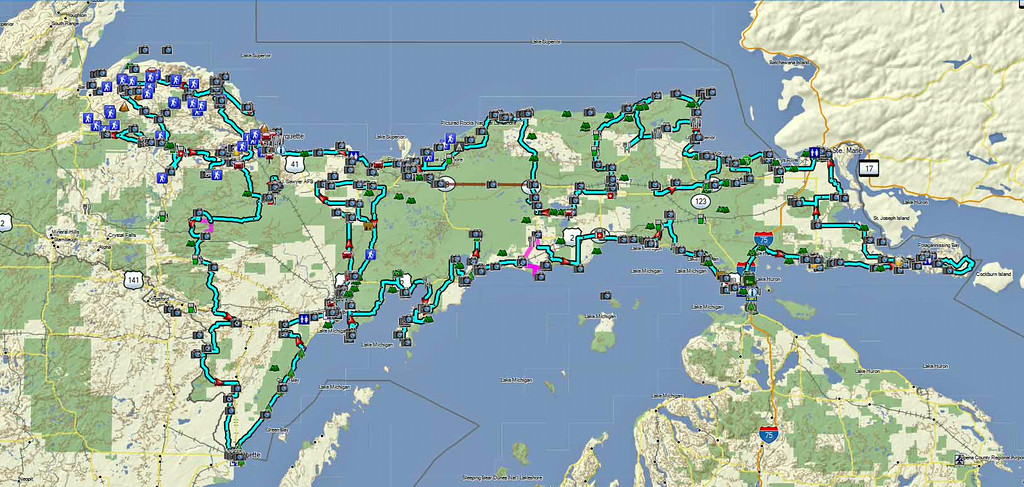 My favorites points of interest usually involve history. Visiting places and exploring what once was in the past is a very rich experience for me – especially when you add in some interpretive displays or stories from books. We are still making history today, so the modern and new are equally fascinating. The thrill of watching a giant ore ship navigate a narrow channel leaves an impression not easily forgotten.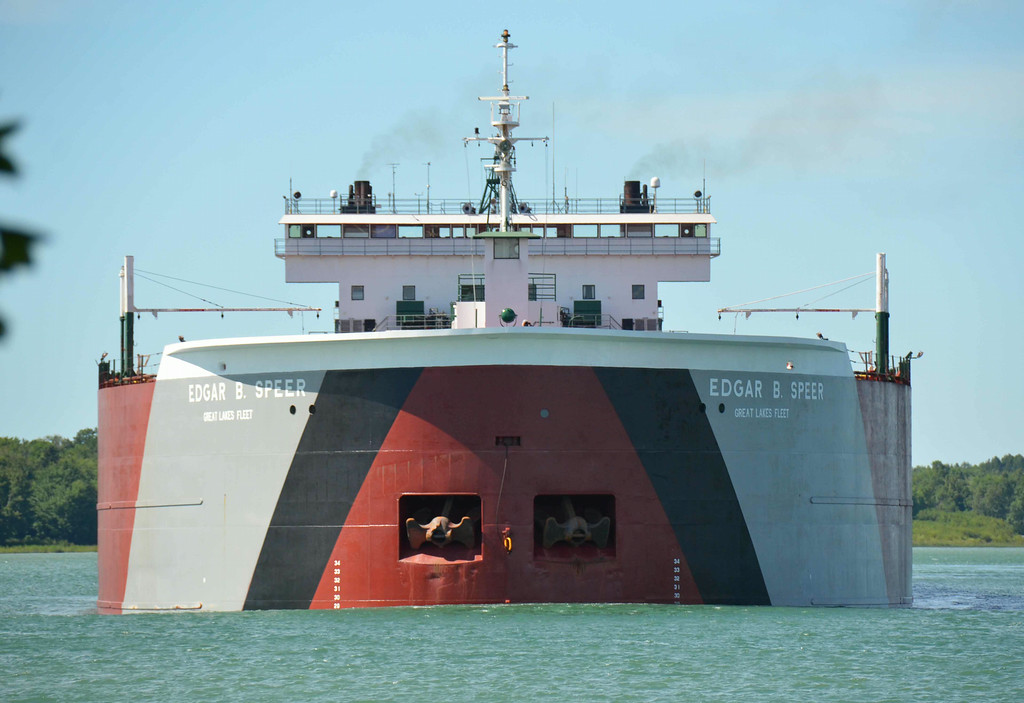 Photo courtesy of Bryan Much
It's not just the places. The people you meet and the stories they share make for a memorable trip. Slowing down and taking a moment to chat often brings great reward.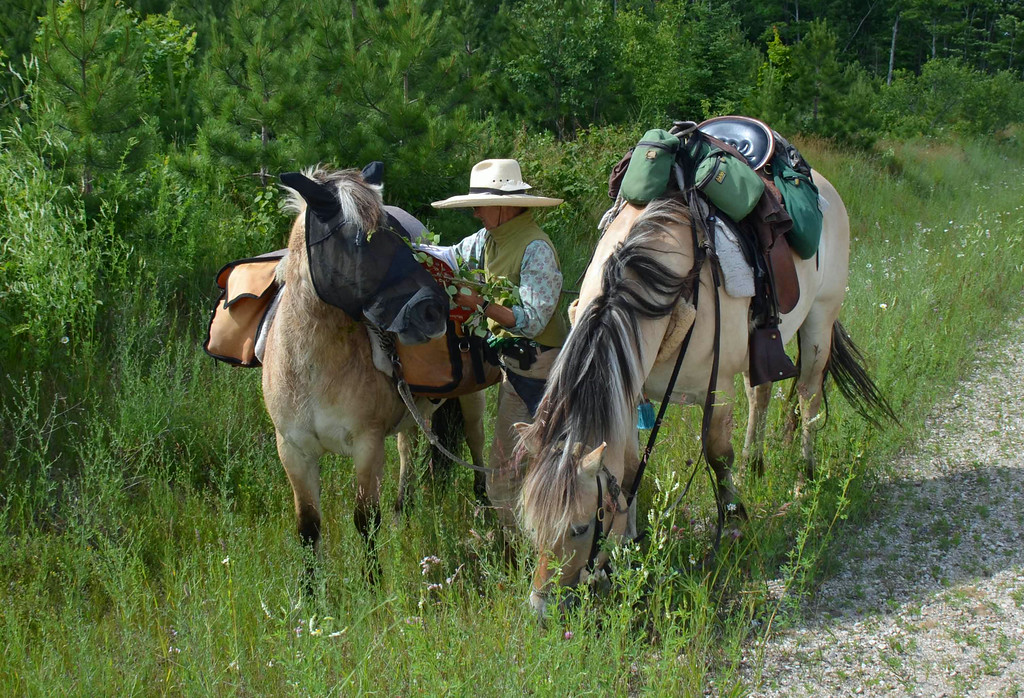 Photo courtesy of Bryan Much
The end of the day brings the time to reflect while relaxing on a beach listening to lapping waves while watching the sun slowly sink below the horizon.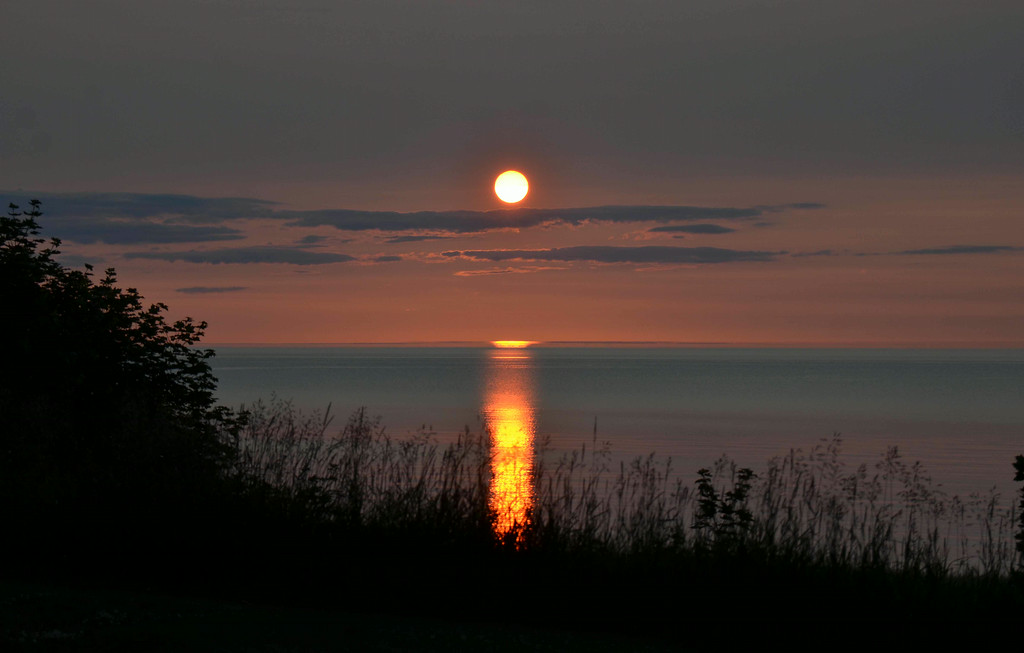 Photo courtesy of Bryan Much
Waterfalls
, mom-and-pop restaurants, fishing villages, wildlife, and history new and old are all part of the fare. The pictures and stories from my own trip can be
viewed here
. Hopefully, it will help a few people sort out some places they'd like to explore on a trip of their own.
So take a look, make some plans, and go hunting for some treasure of your own! See you in the eastern UP!
Bryan Much retired from the military after having advanced from Private to Colonel. He now spends much of his time advocating for off-highway motorcyclists and exploring and recording paths for them to ride and enjoy. He serves on two councils relating to trails and is a member of many organizations related to this recreational interest.