Video Tour: Explore Traverse City from Three New Perspectives
Traverse City is a classic Northern Michigan destination loved by many. See what Traverse City has to offer in a whole new light as guest blogger Coryn Briggs from Traverse City Tourism takes us on a video tour of the "Cherry Capital of the World!"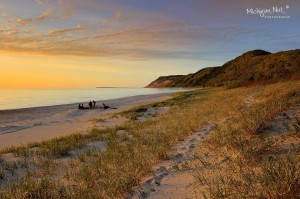 Photo by Michigan Nut Photography
Of course, we all love those Pure Michigan videos - that goes without saying! They have the perfect combination of stunning imagery and information. They engage us and connect us to experiences - whether we've already had them or are planning to have them. The memories and emotions captured and shared in the videos consistently remind us of that unique "sense of place" found all over Michigan and especially in
Traverse City
!
Maybe the term "sense of place" is overused, but to me there is really no better way to define the emotional and physical connection you feel for an area you love. In Traverse City, this sense of place is defined, strong, and shared by locals and tourists alike.
You might remember late last summer when we released
"Take Me There"
- the upbeat video by Traverse City natives The Hacky Turtles singing about their love for their hometown - this video, along with the following selection, demonstrates different perspectives and shows the deep-rooted connection to this magical place that I call home. And this is what makes me (and hopefully you) want to watch them.
Let's start with Summer Sailing Adventures, by bloggers Mike and Megan Gilger, the incredibly talented and creative duo behind
The Fresh Exchange
and
Wild Measure
. This video, captured just north of Sutton's Bay, draws you in right away - the music, the blue water (yes, it is really that blue!) and the ethereal imagery. It's playful and fun with a peaceful tone that authentically captures a gorgeous day spent on Lake Michigan. Does it make you want to dive in?
This next video has a totally different feel to it but is equally fun and playful. Produced by Amanda from the blog titled
A Dangerous Business
, it is a whimsical journey around Traverse City in the
fall
. Since autumn is one of my favorite seasons, I immediately connected with this video. Hayrides, roadside farm stands, leaves changing color all amidst the amazing backdrop of Lake Michigan – it doesn't get any more authentic than this!
The last video from the
Leelanau Conservancy
, produced in 2010, has a completely different tone and feeling, it is more serious and has a powerful message. There are so many aspects of this one that make it special to me -- from personal reflections to professional reasons, this video really hits home! To begin with, the music is by one of my favorite Northern Michigan artists, Mae Erlewine. The song immediately connects you to that sense of place with an image that stands as a metaphor throughout the entire video, driving home the underlying message of conservation. The Leelanau Conservancy used photos submitted by their fans as the main visual content for this piece, which gives the messaging an authentic, home-town feeling.
What draws your attention to travel videos? Is it the images, the music, the scenery or everything combined? Whatever the reason(s) there's always something that needs to connect with you and leave you feeling inspired or proud to have memories of that special place.
Want to see more? Take a look at Traverse City Tourism's
You Tube
channel for a diverse selection of videos about recreational activities, restaurants, breweries, and wineries.
Coryn Briggs is the Digital Marketing & Design Specialist at Traverse City Tourism. A Detroit area native, she earned a bachelor's degree in English and a masters in Recreation and Tourism Management at Michigan State University. She has lived and worked in Traverse City since 2004 and enjoys baking, running, visiting Traverse City's brewpubs, beaches, and recreational trails.